Kitware's Senior Director of Computer Vision Dr. Anthony Hoogs has been invited to present at the Big Data & Predictive Analytics Symposium for Intelligence and Defense, happening in Washington, D.C. on September 21-22, 2017. This conference brings together top experts from a community that is 'shaping the direction of big data and predictive analytics research and development for defense, intelligence, homeland security, and law enforcement'. To catch his talk, "Research and Development Initiatives in Government" and many others, visit the Big Data event website and register for this exciting conference.
EVENT DETAILS
This year's conference includes over 20 Guest Experts from Army G8, USN PEO C4I/PMW-120, ONI, DOD OUSD (AT&L), BAE Systems, Booz Allen Hamilton, Basis Technology, Kitware, Inc., and others. Key government and industry experts will lead discussions related to Applying Predictive Analytics to the Defense Mission, Sharing Big Data and Data Science, Deep/Predictive Analytics and Machine Learning, Media Forensics, Cloud Computation, Open Source Software, and much more.
Information sharing and information overload are the major challenges in Big Data and Predictive Analytics today. Understanding the latest development in technologies, capabilities, and tools to push past these obstacles are of the utmost importance. Dr. Hoogs will present open-source methods for extracting and indexing content from video archives using deep learning, with examples from the academic community and Kitware's innovative techniques. His talk is on September 21 from 2:15-2:45 pm.
PRESENTATION SUMMARY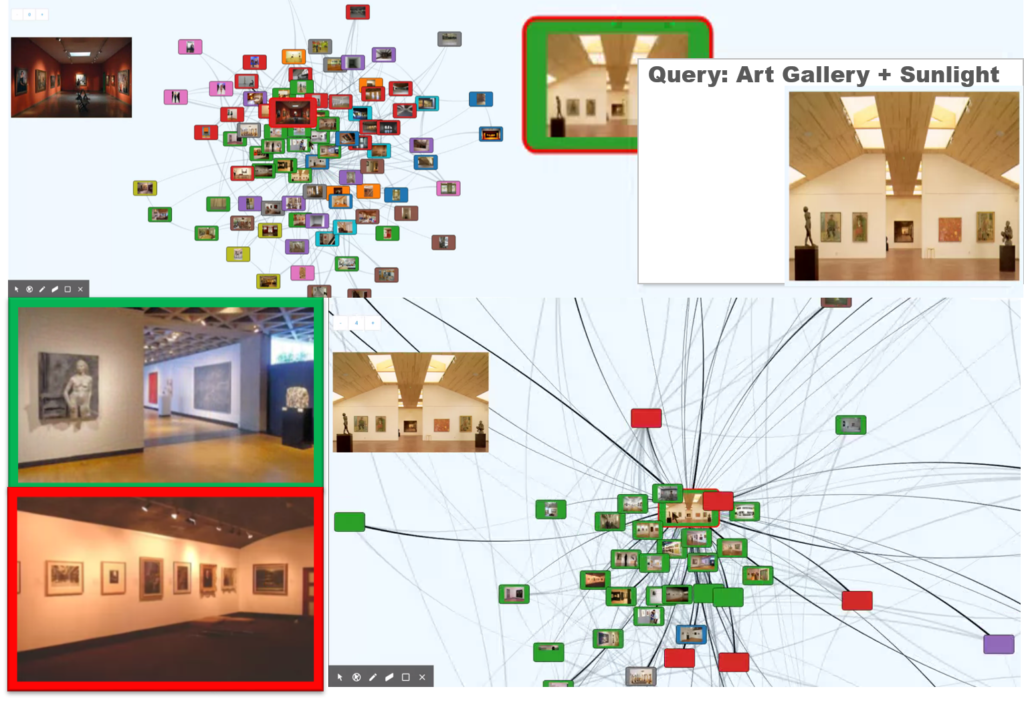 Kitware's early adoption, integration, and utilization of deep learning techniques has laid the foundation for iteratively improving upon existing technologies. Kitware leverages its expertise in deep learning to innovate powerful applications built on big visual data, GPU computation, and open source software. Deep learning provides extensive opportunities to improve robustness and accuracy in addressing different customer domains with unique data, requirements, and operational challenges. Our innovations harness immense computational power and big data to better utilize Convolutional Neural Networks (CNNs) to make sense of images, video, audio, and text files. We then translate them into relevant information without overtaxing the soldier, analyst, or the end user.
Dr. Hoogs will discuss how deep learning can address difficult visual problems such as large data volumes, very small training sets, and low resolution source imagery. Details related to image descriptors, big visual data and challenges, training deep networks, visual-language integration, improved object detection and tracking, media forensics, and open source software will be expanded on as they relate to big data and predictive analytics. Our ongoing research and development fusing big visual data, deep learning, and open source software will provide the audience with valuable information related to different technologies and end user applications that benefit from this successful fusion and exploitation of "mission-relevant" information. For instance, we will present on our open source Social Multimedia Query Toolkit (SMQTk), Kitware's large-scale multimedia analysis tools that automatically understand content from millions of videos and images. These tools combine our expertise in scene understanding, object detection, event recognition, knowledge discovery and interactive query refinement in order to mine and translate large amounts of data into usable information, quickly.
Kitware's Computer Vision group recognizes how valuable advancing computer vision and deep learning is in order to greatly improve and push capabilities beyond their limits supporting DoD, Intelligence, Homeland Security, and Law Enforcement communities. We have worked with various agencies, such as the Defense Advanced Research Project Agency (DARPA), Air Force Research Laboratory (AFRL), and the Intelligence Advanced Research Projects Activity (IARPA). Kitware has developed and deployed an operational Wide Area Motion Imagery (WAMI) tracking systems for Intelligence, Surveillance, and Reconnaissance (ISR) in theatre, providing analysts with exploitation capabilities that fuse sensors, platforms, and people. Our work with DARPA on Squad-X has led to extensive research, development, and deployment of robust methods to more accurately identify and track objects and people, delivered straight to the soldier on the ground. Kitware's Media Forensics efforts are evolving, permitting Kitware to develop capabilities to detect photo-manipulation in images and video, which will be applied to assess large volumes of data efficiently identifying forged media. In addition, Kitware is continually improving KitWare Image and Video Exploitation and Retrieval (KWIVER) toolkit, an open source framework for video and image analytics built from Kitware's years of experience developing analytic systems for various customers in multiple domains. Please visit our computer vision and KWIVER webpages for more information into our key focus areas and experience.
CONTACT
Please reach out to computervision@kitware.com to schedule meetings throughout this event. Anthony Hoogs will be on-hand for in depth conversations. We are looking forward to engaging with this community and sharing information on Kitware's ongoing research and capability development in computer vision and deep learning as well as our cutting-edge open source vision software, KWIVER.
Hyatt Centric – Arlington
1325 Wilson Blvd., Arlington VA 22209

GovEvents
Nicole Sirutis, Senior Event Sales Manager (703) 908-4661