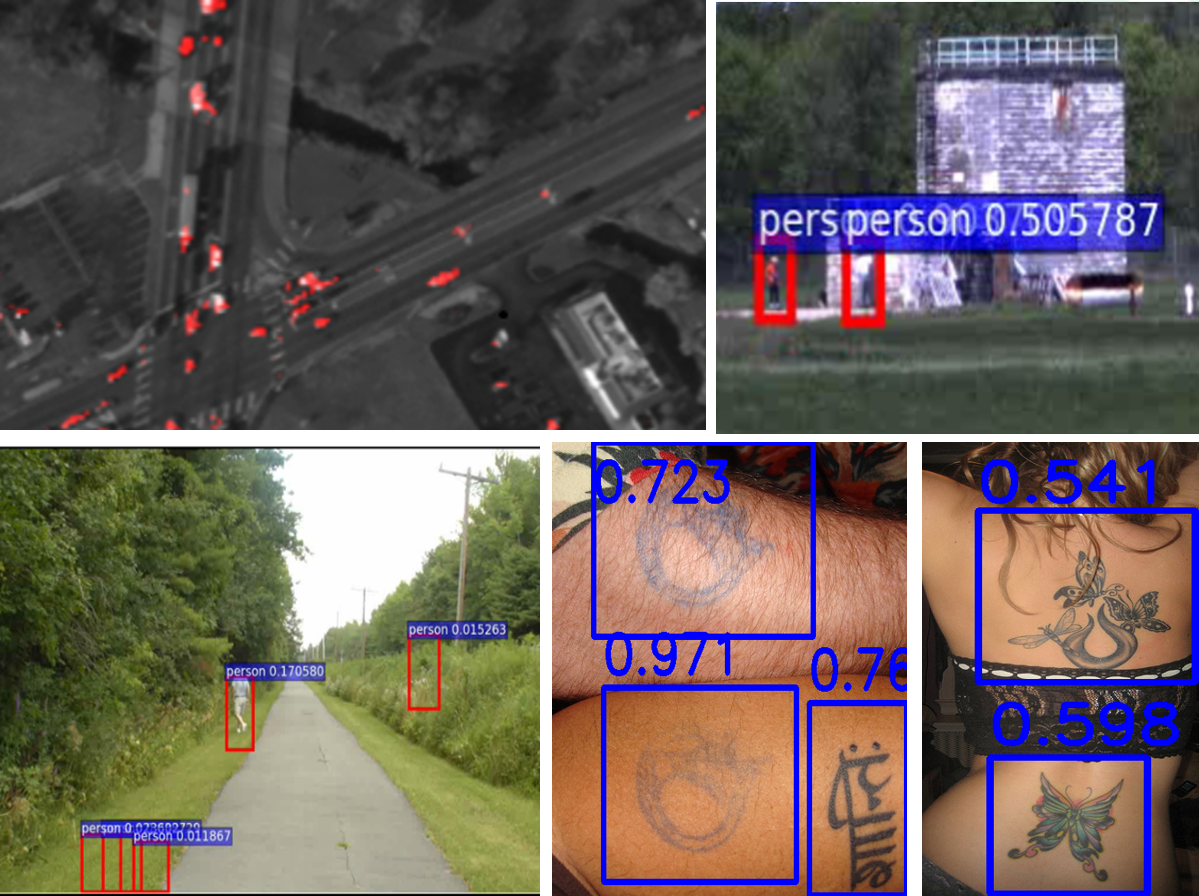 Kitware's Senior Director of Computer Vision, Dr. Anthony Hoogs, is an invited speaker at this year's 2018 SPIE Defense + Security Conference in Orlando, FL, April 15-19, which is a part of the Defense + Commercial Sensing Conference.
Event Details:
The Defense + Commercial Sensing Conference is a global event combining the SPIE Defense + Security Conference and the Commercial + Scientific Sensing and Imaging Conference, which will provide a wealth of information on sensing, imaging, and photonic technologies for professionals in defense and industry, as well as academics. The SPIE Defense + Security Conference focuses on sensors, imaging, and optical technologies for security, law enforcement, avionics/aerospace, autonomous systems, defense, health care, and military applications. This year their focus is on "Sensing and imaging research for a safer world" and will also include commercial sensing with two technical programs with 1,900 presentations, a 400-company expo, and 34 courses focused on training and education. Information related to the latest technical advances in sensors, infrared technology, laser systems, spectral imaging, radar, LiDAR and more will be provided in various venues throughout this five-day event. Make sure to check out the most recent Defense + Commercial Sensing Program for the list of events.
Details:
Kitware's Senior Director of Computer Vision, Anthony Hoogs, Ph.D., is an invited speaker for the Panel Discussion titled "Machine Learning for Automatic Target Recognition (ML4ATR)". Anthony will provide insight into Kitware's research and technology development on programs related to machine learning for Automatic Target Recognition (ATR). This two hour panel begins on Monday, April 16th at 10:30 am in conference room 10648 and will highlight the accomplishments and challenges in designing and deploying deep learning and big data analytics algorithms, systems, and hardware for ATR. An array of professionals with in-depth experience related to ATR will present information related to projects on machine learning for ATR representing defense, industry, and research labs. Topics of interest include but are not limited to training deep learning based ATR with limited measured/real data, change detection, patterns-of-life analysis, and multi-modal satellite/hyperspectral/Sonar/Full Motion Video (FMV) analytics. This panel provides a forum for program managers, researchers, practitioners, and software engineers and scientists across various disciplines of ATR to connect, engage, learn, and shape the future of this field. Make sure to keep an eye out on the program for any schedule changes so as not to miss the informative panel.
Kitware's Computer Vision group recognizes how valuable advancing computer vision and deep learning is in order to greatly improve and push capabilities beyond their limits supporting the DoD and Intelligence Communities as well as Industry and Academia. Our main focus areas include deep learning, object detection and tracking, image and video scene understand, image and video forensics, social multimedia analysis, complex activity, event, and threat detection, 3D vision, and super resolution; however we are not limited and continuously explore and participate in other research and development for our customers and our partners. We have worked with various agencies, such as the Defense Advanced Research Project Agency (DARPA), Air Force Research Laboratory (AFRL), the Office of Naval Research (ONR), Intelligence Advanced Research Projects Activity (IARPA) and the U.S. Air Force. Kitware has developed and deployed an operational Wide Area Motion Imagery (WAMI) tracking systems for Intelligence, Surveillance, and Reconnaissance (ISR) in theatre, providing analysts with exploitation capabilities that fuse sensors, platforms, and people. Our work with DARPA on Squad-X has led to extensive research, development, and deployment of robust methods to more accurately identify and track objects and people, delivered straight to the soldier on the ground. In addition, Kitware is continually improving their KitWare Image and Video Exploitation and Retrieval (KWIVER) toolkit, which is an open source framework for video and image analytics built from Kitware's years of experience developing analytic systems for various customers in multiple domains. Please visit our computer vision and KWIVER webpages for more information into our key focus areas and experience.
Contact:
Please reach out to computervision@kitware.com to schedule meetings throughout this event. Anthony Hoogs will be on-hand for in depth conversations. We are looking forward to engaging with this community and sharing information on Kitware's ongoing research and capability development in computer vision, machine learning, and deep learning as well as our cutting-edge open source vision software, KWIVER.
Gaylord Palms Resort & Convention Center
Kissimmee, FL