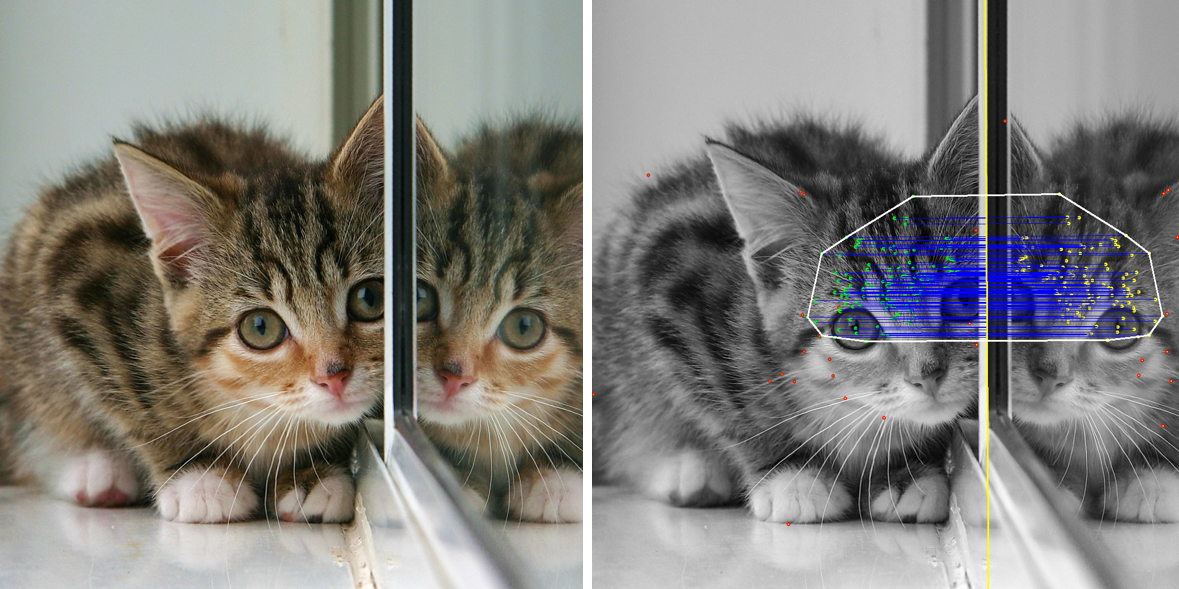 The 9th IEEE International Workshop on Information Forensics and Security (WIFS) is just around the corner and is being held December 4-7 in Rennes France, at INRIA Rennes-Bretagne-Atlantique. This annual event, organized by the IEEE Information Forensics and Security (IFS) Technical Committee of the IEEE Signal Processing Society, brings together international researchers and technical experts from a range of relevant disciplines in order to brainstorm and exchange new ideas to address and discuss emerging challenges focused on Information Security. The 4-day technical conference will be packed with keynote lectures, technical sessions and tutorials including but not limited to topics such as forensics analysis, multimedia security, biometrics, and cybersecurity.
Anthony Hoogs, Kitware's Senior Director of Computer Vision, will brief the audience on Object Insertion and Removal in Images with Mirror Reflection, by Dr. Harry Sun and Dr. Hoogs. In this day and age, the ability to manipulate photos to control content and messages to share though the internet, press, and social media has become a reality. This type of manipulation can have serious negative impacts. To circumvent these malicious actions, methods to determine whether or not this manipulation has occurred are needed. Being able to detect photo manipulation, such as object insertion and removal, are key elements that can be used to accurately determine whether images have been altered. Kitware will discuss their reflection integrity assessment for images with strong mirror reflections in order to detect when objects have been inserted in images or items have been removed. By predicting reflection locations and geometry using scene content, and then comparing reflections with the objects that are directly observed in the images, inconsistencies can be detected indicating potential manipulation. Kitware proposes a reflection-invariant Bag-of-Features approach to detect and match points of interest with no prior knowledge. Anthony will provide technical details on these techniques and demonstrate Kitware's experimental results, which have been validated on 868 images of real-world scenes. , Ph.D., co-authored this paper with Anthony Hoogs and is a member of Kitware's Computer Vision Group and a Senior Member of IEEE. Make sure to keep an eye on the Program Schedule as the schedule is tentative at this time.

Kitware's Computer Vision Group specializes in cutting edge technologies and techniques utilizing computer vision deep learning in order to solve challenging video and image problems. Our expertise developing robust capabilities such as image and video scene understanding, complex activity, event, and threat detection and image and video forensics continuously aids us in the creation of innovative algorithms and software for automated image and video analysis.
Please reach out to computervision@kitware.com to schedule a discussion with Anthony while he is at this highly respected technical conference. We look forward to hearing from you and discussing how computer vision and deep learning can solve many challenging problems related to Information Security.
INRIA Rennes-Bretagne-Atlantique
Campus de Beaulieu, 263 Avenue Général Leclerc, 35042 Rennes, France

Institute of Electrical and Electronics Engineers (IEEE)