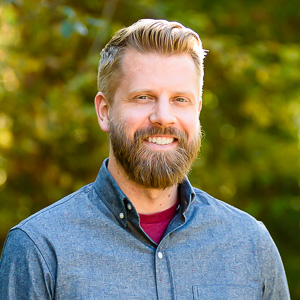 Tim Thirion
Technical Leader
Tim Thirion is a technical leader on Kitware's Medical Computing Team located in Carrboro, North Carolina. He leads development on cross-platform, distributed, and mixed-reality medical imaging applications that bridge desktop, mobile, and web. These applications have supported surgical robotics, ultrasound sonographers, and medical clinicians, engineers, and practitioners in both preoperative and intraoperative settings.
As his work is medically focused, visual fidelity, data security, and compliance are fundamental to his overall development process. He has led development on several applications that have been FDA 501(k) approved. He and his team also work closely with both the design teams of our collaborators as well as Kitware's internal design team to deliver modern, unique, and polished user interfaces and experiences.
Tim is also passionate about mentoring developers through all career stages and looks for ways to offer his support and guidance.
Prior to joining Kitware, Tim was a software engineer at 3D Systems by way of its acquisition of Geomagic, Inc. in early 2013. His credits at 3D Systems/Geomagic include the iSense 3D scanning app, Geomagic Print, a fully 3D client for 3D printing, and the Capture plug-ins for SpaceClaim and SolidWorks. He was also a primary developer on several custom software solutions for digital dentistry and orthodontics while at Geomagic.
Tim received his master's degree in computer science from The University of North Carolina at Chapel Hill in 2008. In 2005, he received his bachelor's degree in computer science and mathematics with a minor in physics from Purdue University.
Education
M.S. in computer science from The University of North Carolina at Chapel Hill, 2008 
B.S. in computer science and mathematics, minor in physics, from Purdue University, 2005
Get to Know Tim
What do you love most about what you do? My favorite thing about working at Kitware is our company culture. We are engineering-first and solely concerned with solving problems, period. I have seen few companies in the world with our breadth of application and expertise. In addition to both my colleagues and customers being some of the top experts in their fields, they are also a supreme pleasure to work with. On top of all of this, we make available for free the majority of our work through open source projects.
Share something interesting about yourself that is not on your resume. In my free time (what few, precious hours those are), I love to play guitar, read, run, and cycle. Few things beat the weather and outdoors in North Carolina!