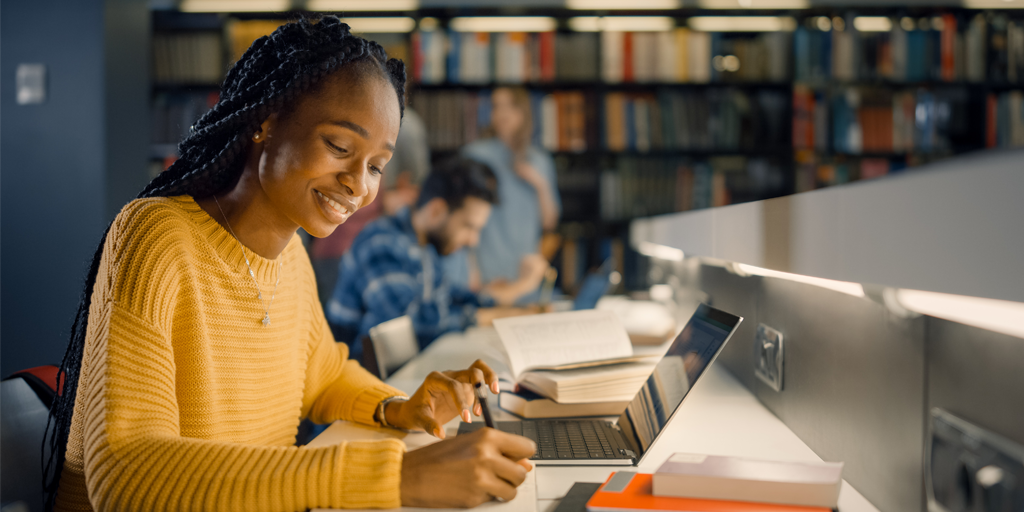 Open Door Scholarship
Kitware is proud to continue the Open Door Scholarship program to help advance career opportunities for aspiring computer scientists in the Black community. We recognize that Black Americans are underrepresented in our industry. We strongly believe this needs to change, and we are dedicated to being an active part of the solution.
Kitware will award one $5,000 scholarship for the 2023/2024 academic year for talented Black high school seniors pursuing an education in computer science or a closely related field. Scholarship recipients who continue to meet the eligibility requirements may renew their award annually, receiving up to $20,000 in total ($5,000 per year for four consecutive years). Scholarship recipients will also be offered a paid summer internship at Kitware for the duration of their award.
Who is Eligible?
To be eligible for this scholarship, you must:
Be a Black or African American high school senior graduating in spring 2023
Be a US citizen, permanent resident, or asylee
Have the ability to work in Kitware's NY, NC, VA, or MN office during the summer
Plan to attend college in the fall of 2023
Plan to pursue a bachelor's degree (or an associate's degree as a step toward a bachelor's degree) in computer science or a closely related field (such as computer engineering, computer information systems or software engineering)
Demonstrate a passion for science and technology and/or a strong academic record
How to Apply:
Applications can be submitted by March 31, 2023. Recipients will be notified by early May.
In the application process, you will be required to supply:
Basic information about you (name, address, email, phone number, high school you are attending now, college you will be attending in the fall)
Two letters of recommendation (one must be from a current math or science teacher)
A high school transcript (unofficial transcript is accepted)
A statement about your experience/interest in software development, math, and science
A statement about why you are pursuing a computer science (or closely related) degree
A short essay on the following: You are given a large team of software developers and significant computing resources to tackle a current problem in the world today. What problem would you try to solve through software? What would the software application do?
Terms and Conditions:
The scholarship funds must be spent on education-related expenses (such as tuition, fees, books, supplies and equipment) required for your degree. Recipients are expected to be enrolled as a full-time student at an accredited, degree-granting institution (under certain extenuating circumstances, part-time schedules may be allowed). Scholarship funds will be paid directly to the student ($2,500 per semester) after college enrollment is verified each semester. Scholarship awards can be renewed (for up to a total of four consecutive years of scholarship funding) as long as the recipient remains in good standing at their college. Recipients will be offered (but are not obligated to accept) a paid internship in Kitware's NY, NC, VA, or MN office starting the summer after HS graduation and continuing for the duration of the scholarship.
Ready to Apply?