Advances in Simplifying Medical Ultrasound – a full-day MICCAI 2020 workshop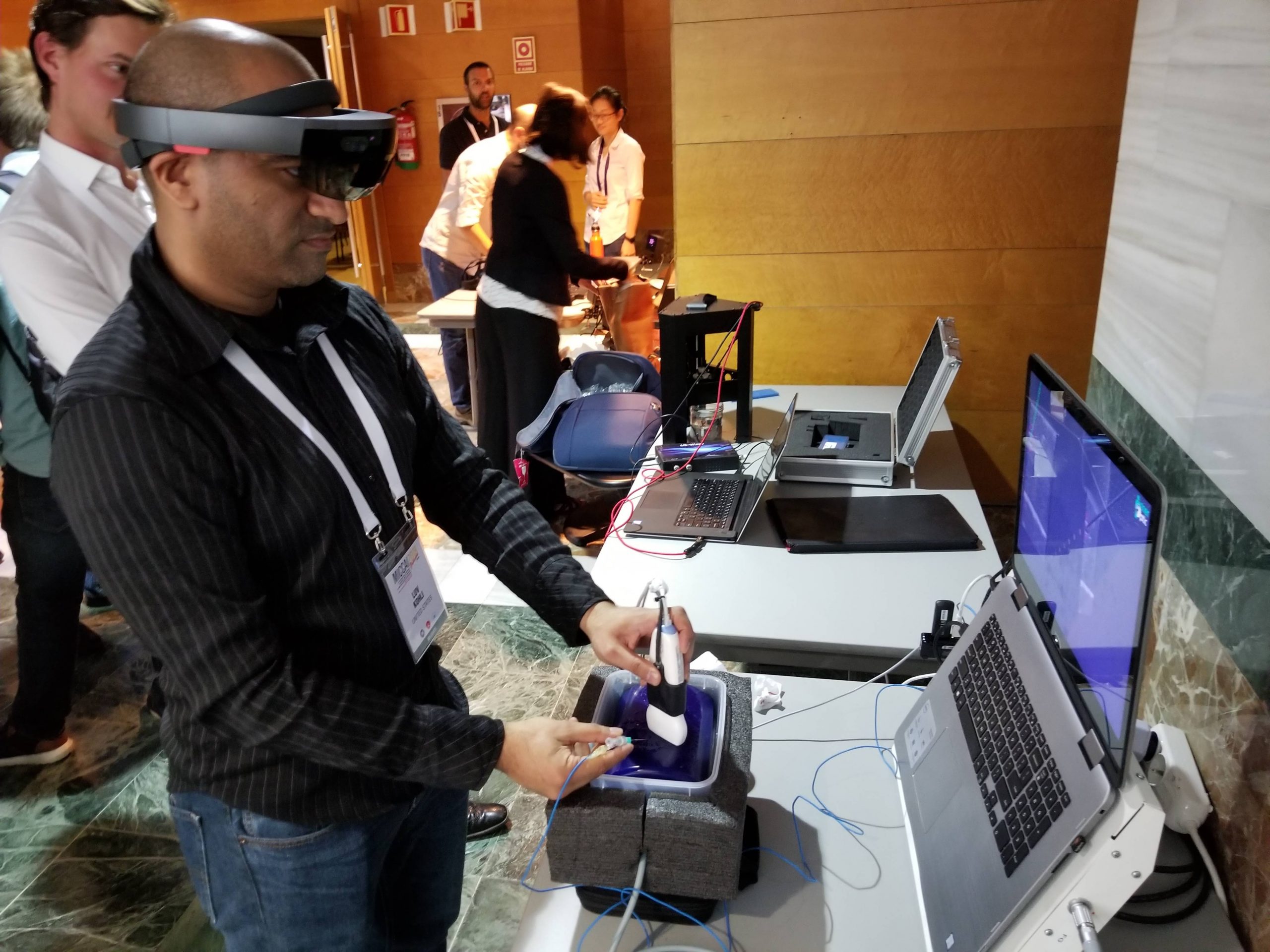 Workshop paper submission deadline is
June 30, 2020.
Kitware is helping to organize the Advances in Simplifying Medical Ultrasound workshop at MICCAI 2020.
This workshop aims to bring together the MICCAI research community working towards the next generation of medical ultrasound imaging methods and systems. We envisage a future for clinical ultrasound that truly combines advances both in medical image computing (MIC) and computer-assisted intervention (CAI), acknowledging the unique imaging modality operated directly by human operators, or in the future, robotic systems. As a research community, we will design and implement new ultrasound-enabled applications to provide revolutionary healthcare benefits.
This workshop builds on the previous success of the MICCAI POCUS workshop series, Point-of-Care Ultrasound: Algorithms, Hardware and Applications. It is timely for us to expand the POCUS-specific focus to a more general theme with shared challenges and interests.
It is an exciting era for medical ultrasound, in which recent developments in deep learning (artificial intelligence) and medical robotics have started to show measurable improvement in assisting ultrasound examinations, ultrasound-guided interventions and surgery. These complex medical procedures can incorporate multiple imaging modalities including different ultrasound modes, tracked (imaging) instruments, human behavior and human-computer interactions.
The focus on "simplifying ultrasound" stems for the need to find technical solutions that make ultrasound easier to use by occasional users/non-specialists. The ASMUS workshop will be themed around topics related to how to incorporate multimodal sensory information as well as learning from the most experienced practitioners to maximize clinical utility and usability of ultrasound imaging whilst minimizing its associated cost. This recognizes the user-dependency nature of ultrasound as one of the most significant challenges for better accessibility of the technology.
Ultrasound Assisted by Artificial Intelligence and Medical Robotics
Ultrasound imaging with robotic (automated) assistance
Machine learning methods in ultrasound analysis and guidance
Automated interpretation and measurement for ultrasound
Ultrasound quality and skills assessment
Multimodality Ultrasound Imaging
Ultrasound with other non-imaging sensory information, e.g. positional and eye tracking
Ultrasound with another pre-/intra-procedural imaging, e.g. camera videos, CT, MR, fluorescence
Different modes of ultrasound imaging, e.g. photoacoustic, Doppler, compounding
Applications
For global healthcare
For training sonographers and other users
For assisting non-expert healthcare professionals
For other point-of-care ultrasound systems and scenarios
For assisting surgery and interventions
For more information and to see our Call for Papers and Demonstrations, please visit
https://sites.google.com/view/asmus2020/.