Export ParaView animations to Kitware Glance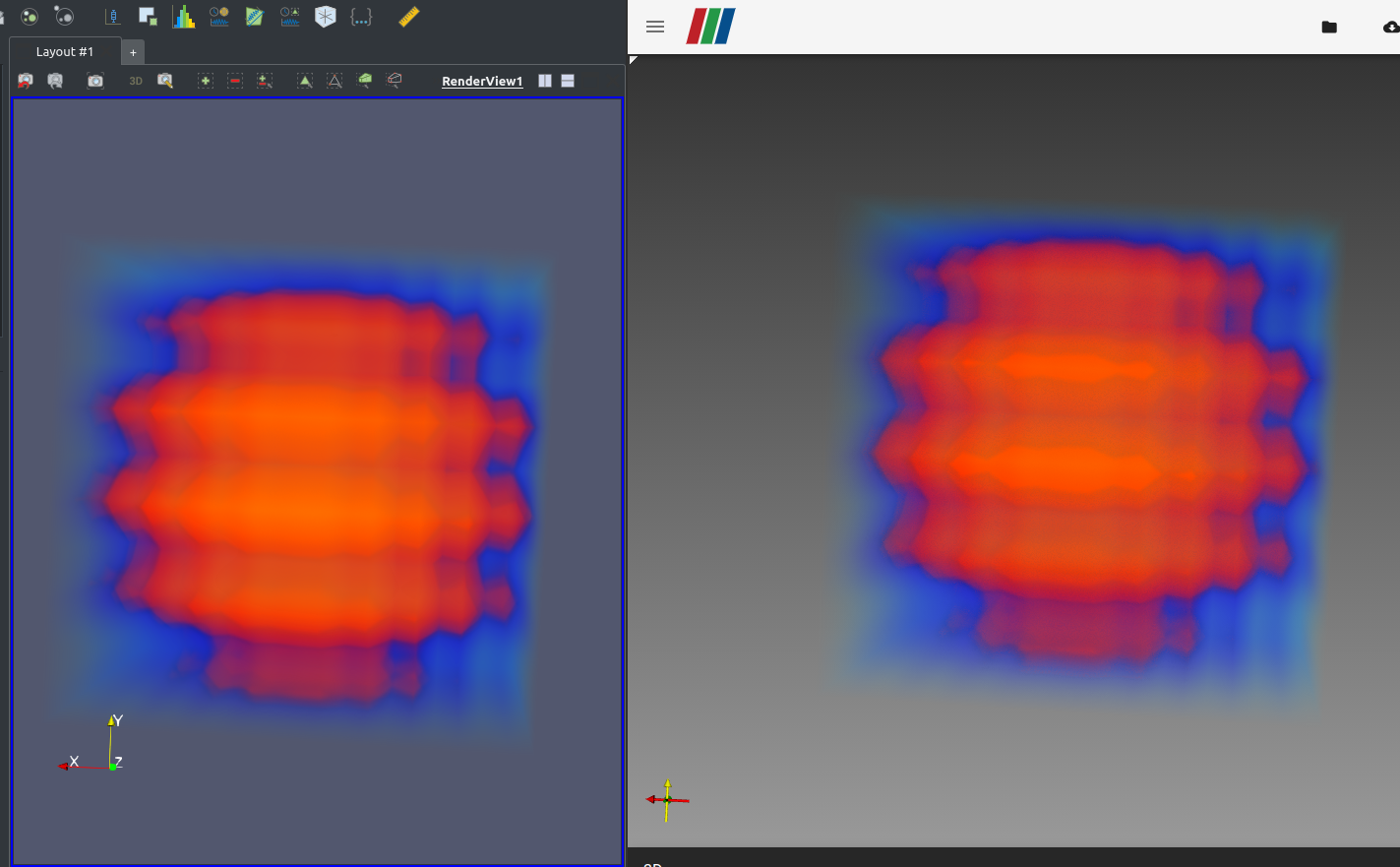 Kitware recently added to ParaView the export of animations and volumes into Kitware Glance.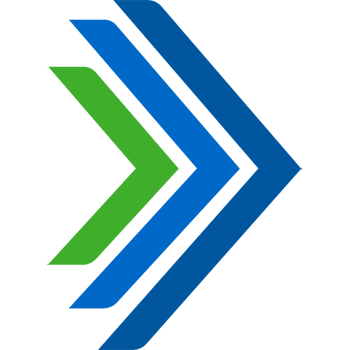 Kitware Glance is an open-source web application developed at Kitware for visualizing volumetric images, molecular structures, geometric objects, and point clouds. It is part of the ParaView platform and can serve as a foundation for building custom web-based visualization applications involving vtk.js and itk-wasm.
Since version 5.7.0, ParaView can export its current visualization state to web applications based on vtk.js. ParaView can even bundle the exported session into a unique standalone HTML file. It contains the data and a Kitware Glance viewer. That way, web browsers such as Chrome, Firefox, Safari… can open the generated offline file. It is a great way to share your post-processed data to your colleagues or customers.
Animations
Until now, the exporter was only able to export scenes containing geometry. With our recent work on this format, we now can export animated ParaView scenes to .vtkjs files. We also updated Kitware Glance to be able to load these animated scenes, and play through them. This feature is available in ParaView versions 5.9.0 and above.
Here is a short video showing how to animate the contour filter in ParaView, export the animation to a .vtkjs file, and visualize it into Kitware Glance:
Volumes
We have also improved the export of volumes. As a result, ParaView can now export to .vtkjs 3D volumes or 2D slice representations with color and opacity settings (e.g. lookup tables). ParaView Glance can import those settings.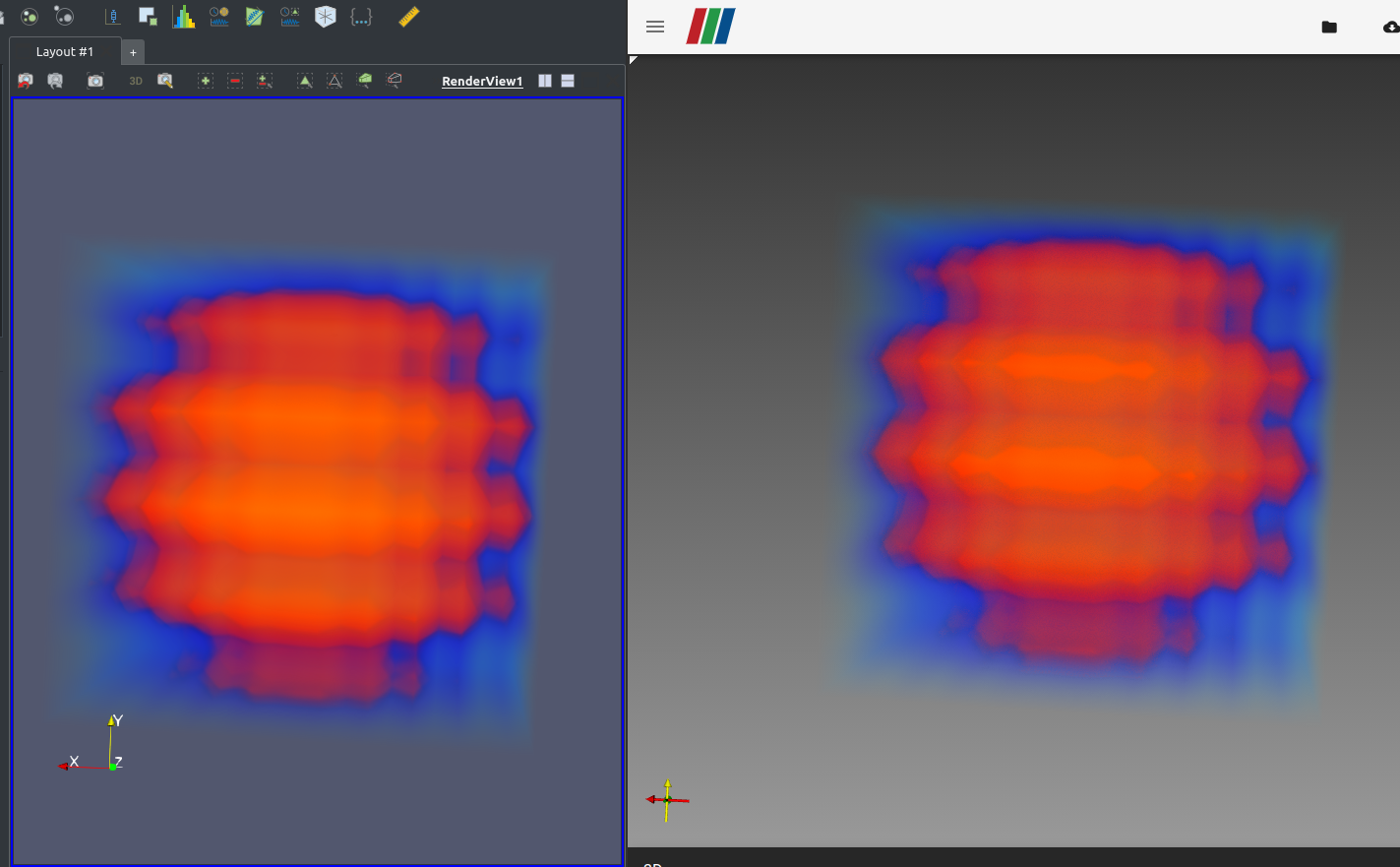 Getting started
You can find step-by-step instructions to export a ParaView scene in the previous blog post.
Contact us if you need help with extending, customizing, rebranding Kitware Glance.
Please note that we provide web training if you are unsure about what our web tools can do for you.
Acknowledgements
We would like to acknowledge TotalEnergies SE as the funding source for this work.