Gain new insights into your data: ParaView and holographic displays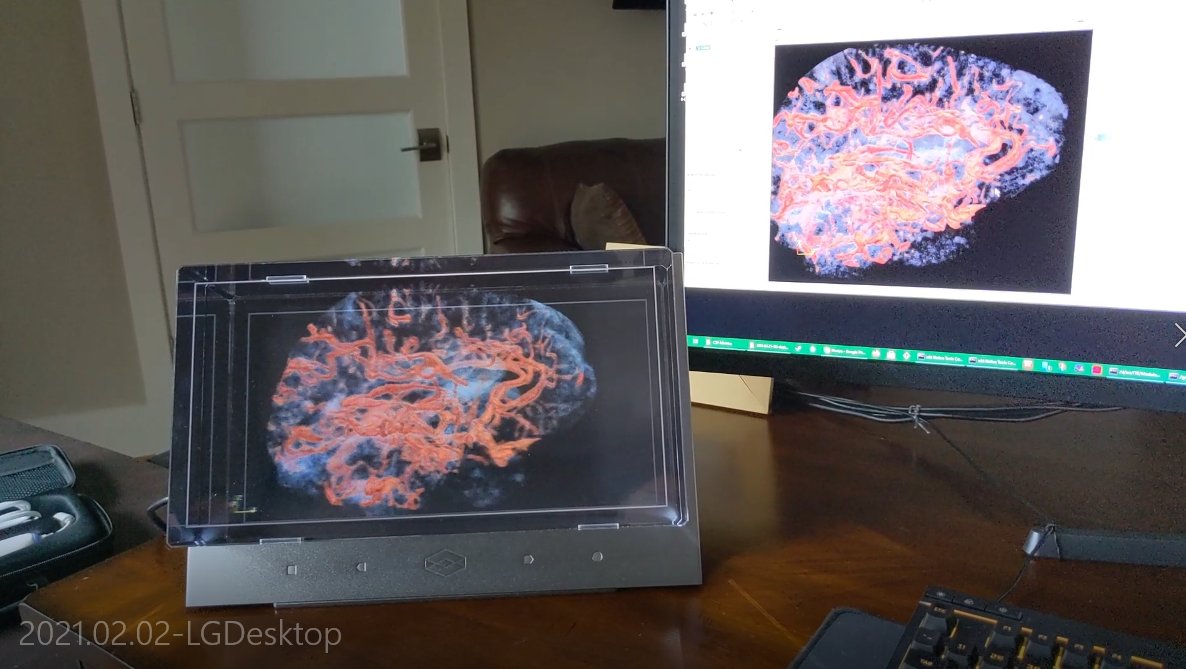 How do you seamlessly integrate true 3D visualizations into your R&D environment?
The Looking Glass holographic display easily installs as a second monitor on your desktop or laptop PC. Then any medical or scientific data that you drag-and-drop into ParaView will appear in true 3D on your holographic display! No special glasses are required. Anyone looking at the Looking Glass display can see and interactive with the data from their perspective, in true 3D!
This seamless integration is now part of my daily R&D workflow and has helped me gain new insights and generate new hypotheses from my data…