Kitware 2016 Company Picnic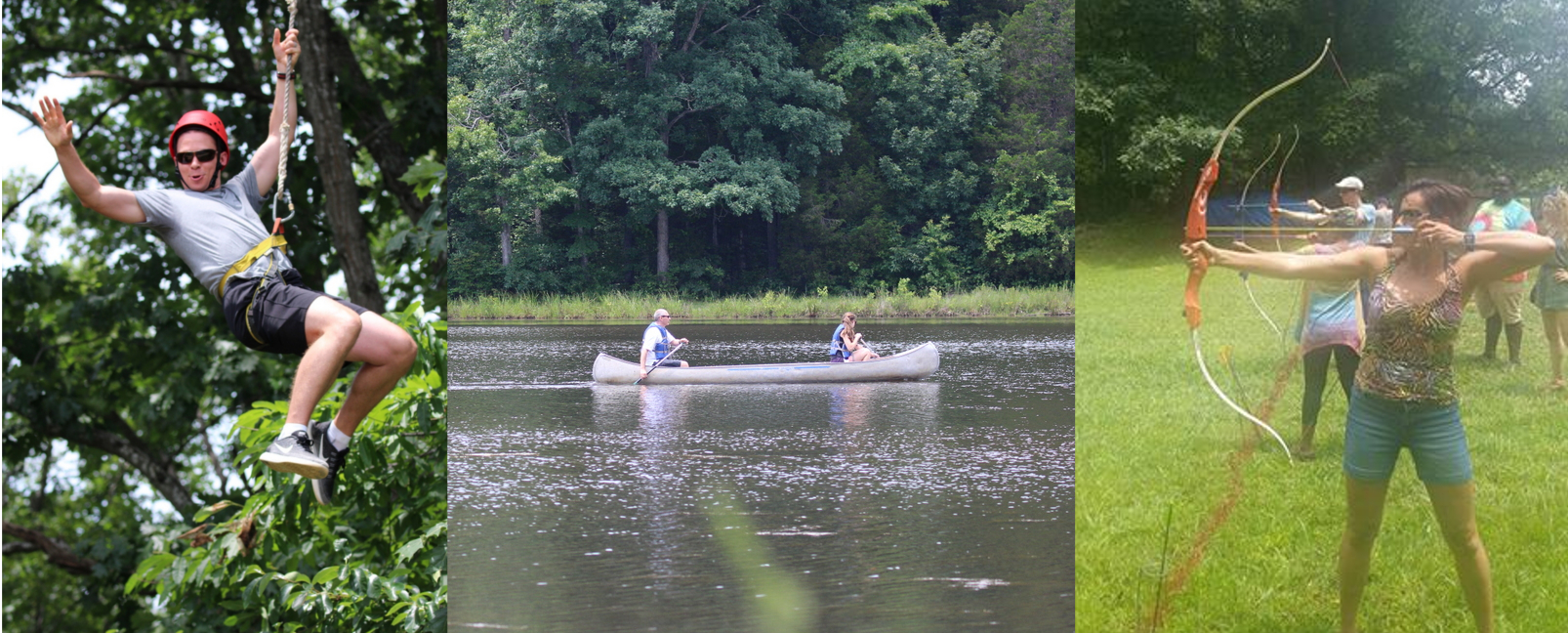 Kitware's annual summer picnics delivered on their promise of fun in the sun, with sunshine, fun times, and great food at the two gatherings at Saratoga State Park in Saratoga, NY and Camp Chestnut Ridge in Elfland, NC.   
As usual, there was an impressive spread of food for all to enjoy.  The management team cooked up all sorts of delicious grilled treats from land and sea—from shrimp and salmon to hot dogs and fillet mignon, plus grilled veggies and tofu. With the usual sides of pasta and potato salads, chips, veggies, and cheeses, no one left hungry.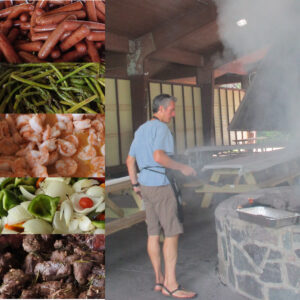 What picnic would be complete without a plethora of dessert options? S'mores were a favorite, with some creative Kitwareans using cookies instead of the more traditional graham cracker to house their toasty marshmallow concoctions.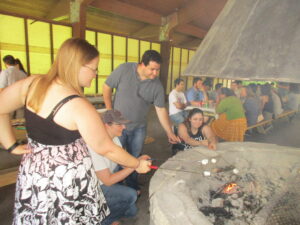 New this year, snow cones were a hit with kids of all ages—including the four-legged kind!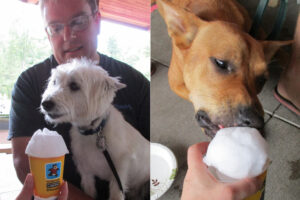 For anyone who could still walk after filling up on lunch, Chestnut Ridge offered up some wild outdoor adventures with ziplines, canoes, swimming pools, and archery.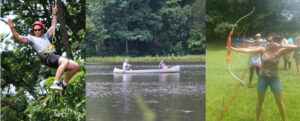 In Saratoga, it was a perfect day for the waterslide, slip 'n' slide, and bounce house.  Lawn games were popular too, with Backgammon making a surprise guest appearance. Once the festivities started to die down, a side trip to the famous Saratoga Mineral Springs made for a nice hike with a tech twist—Saratoga is fast becoming known as a Pokemon tourist destination.

The management and administrative team did a fantastic job of putting together a fun day, giving Kitware employees and their families some time to relax and hang out together.  We're already looking forward to next year!