Kitware Announces New Board Member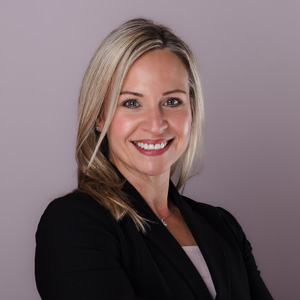 Clifton Park, NY (December 16, 2021) – Kitware, Inc., a leader in artificial intelligence and scientific computing software, is pleased to announce the appointment of Claudine Hagen to its board of directors. Claudine is Kitware's chief financial officer, and she replaces departing board member Charles Law.
Claudine brings a valuable financial perspective to the board having more than twenty years of experience in financial reporting, internal controls assessment, and complex business transactions. She has been with Kitware for nine years, and has served as CFO since March 2017.
"We are excited to have Claudine join the Kitware board and further contribute to the success of Kitware," said Bill Hoffman, chief technical officer at Kitware. "She has been involved in some major milestones over the past couple of years and we look forward to her continued involvement in helping Kitware grow in the years to come."
Recently, Claudine led the effort to convert Kitware to an Employee Stock Ownership Plan (ESOP) and was able to bring together the right mix of external experts to guide Kitware smoothly through the process. She also spearheaded the effort to bring in an external firm to guide Kitware in creating a strategic plan for the company.
---
About Kitware Inc.
Kitware collaborates with customers to solve the world's most complex scientific challenges through customized software solutions. Kitware delivers innovation by focusing on advanced technical computing, state-of-the-art artificial intelligence, and full-spectrum software solutions. Since its founding in 1998, Kitware has developed a reputation for deep customer understanding and technical expertise, honest interactions, and open innovation. We are proud to be a 100% employee-owned company. For additional information, please visit kitware.com. You can also follow us on Twitter, LinkedIn, and Facebook.
###