Kitware Announces Open Door Scholarship Program for Black High School Seniors Pursuing a Computer Science Degree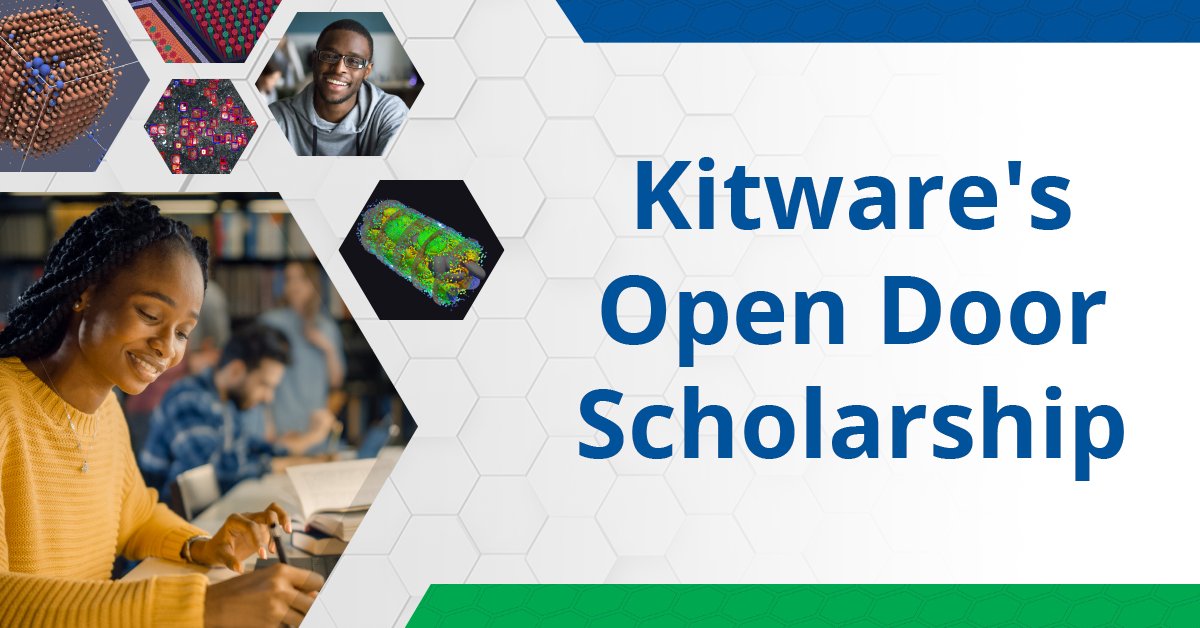 Up to two scholarships will be awarded for the 2021/2022 academic year
Update: The scholarship application deadline has been extended to March 15, 2021.
Kitware, Inc., a leader in artificial intelligence and scientific computing software research and development, is launching a new Open Door Scholarship program for Black or African American high school seniors pursuing a degree in computer science. Up to two $5,000 scholarships will be awarded for the 2021/2022 academic year, with the first two recipients being selected in early Spring 2021. Recipients will also be offered a paid summer internship at Kitware for the duration of their award. As long as recipients continue to meet eligibility requirements, they may renew their award annually, receiving up to $20,000 in total. 
The selection criteria for this program will involve both academic merit and financial need to ensure that Kitware provides assistance where it can help the most. Applicants will be chosen from high schools that are local to a Kitware office, with special emphasis given to attracting Black women to the program.
This scholarship program was inspired by recent events that have called attention to the serious challenges Black Americans face due to systemic racism and racial inequality. This inequality is apparent within our industry where Black Americans are significantly under-represented in undergraduate and graduate computer science programs, and as a consequence also under-represented in the workforce. Across this country and throughout the world, people are demanding change. As a company, Kitware strongly agrees, and through this scholarship is committing to be an active part of the solution.
"This is clearly only a small step, but it is encouraging and inspiring to see so many companies in this country committing to taking their own small steps," said Lisa Avila, co-founder and CEO of Kitware. "Collectively, these small steps over time play an important part in achieving significant and lasting results."
Applications are being accepted from December 15, 2020 to February 15, 2021. Recipients will be notified by early May 2021. For a list of the application requirements and the terms and conditions, and to apply, please visit kitware.com/scholarships.