Kitware Europe Celebrates Its Second Year Anniversary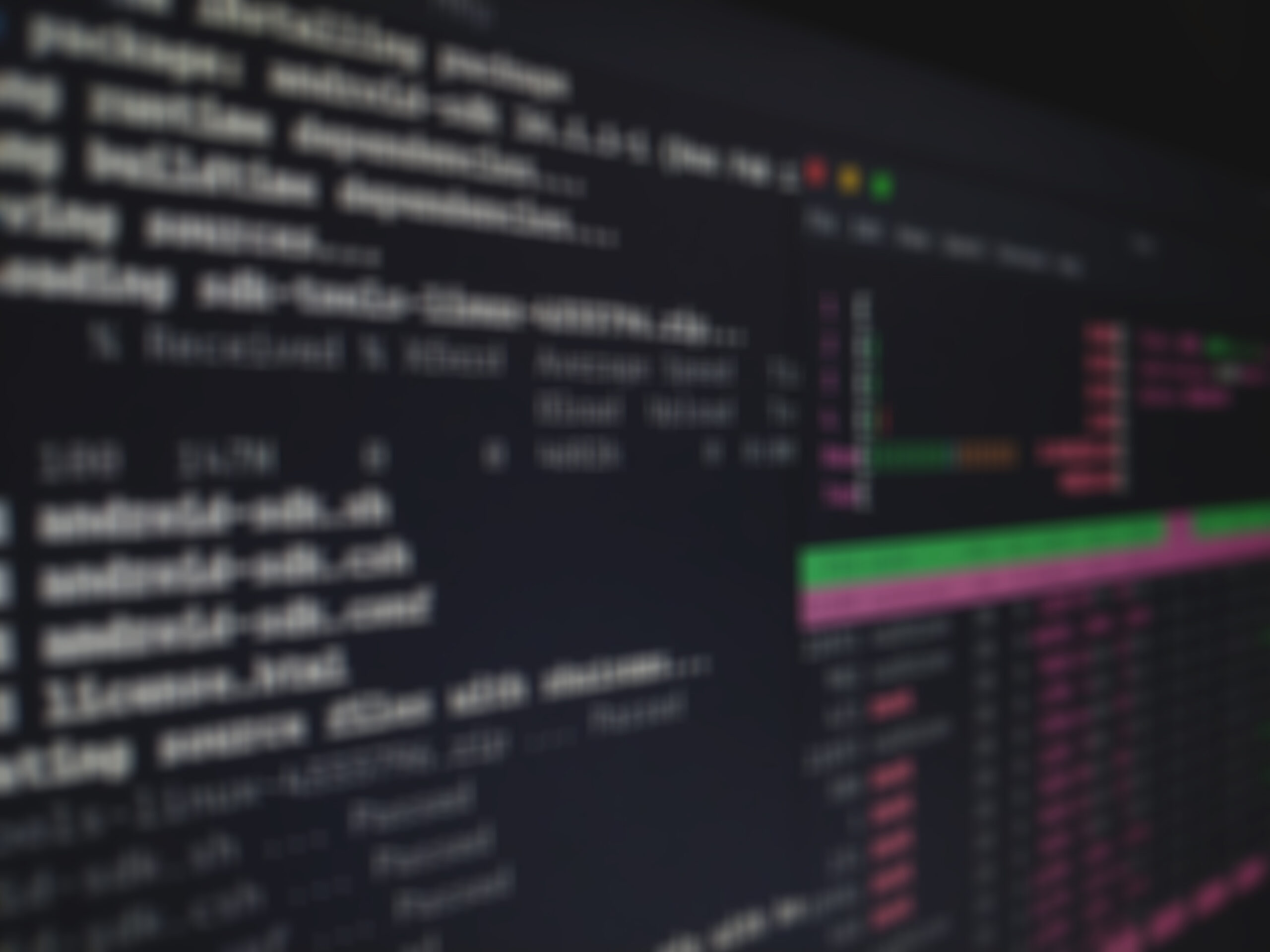 Two years ago we accepted the challenge and took the opportunity to open an office in Lyon, France. We decided to expand Kitware's operation in Europe not only to provide a close relationship with our customers and collaborators but also to become involved and share our expertise with European communities in the field of scientific computing. While 2011 has enabled us to build a strong foundation for our EU operations, 2012 has allowed us to extend our expertise and expand our business on several fronts.
Kitware has been collaborating actively with the French nuclear agency (CEA) in order to develop and integrate new tools into VTK and ParaView. This relationship has greatly benefited the visualization community with new adaptive mesh refinement (AMR) classes in VTK and ParaView. We expect more developments in the near future from this collaboration with the CEA.
Since its inception, Kitware's European office has been providing professional training courses at customer's premises all over Europe and in our office in Lyon. This year, our team has taught more than 20 courses often spanning multiple days. We have also started to provide a software process course (CMake/CTest/CDash) which has been well received. For next year, we are planning to offer a full week of training on ITK, VTK, ParaView, CMake in Lyon in the Spring and Fall. We are also adding two new courses: one course on "Visualization on mobile devices" covering VES and KiwiViewer and a generic course on developing 3D visualization applications with VTK and Qt.
This year, we have started a strong collaboration with the IRCAD in order to develop a mobile and online visualization tool (using VES) with direct connectivity to our open-source data management platform, MIDAS. This tool is freely available on iOS and Android platform. Along with mobile development, Kitware engineers have continued their effort to build an online visualization system based on ParaView and MIDAS. You should expect several announcements in the near future.
Regarding collaboration, Kitware has joined the European pole of competence in high-performance simulation (Ter@tec) based in Paris. Kitware is also part of the Lyon-Biopole French pole of competence and has been awarded a French research grant for magnetic resonance image simulation with several French institutes. We are always seeking to join consortia proposing projects inline with our expertise.
As we are finalizing our road-map for next year, I wanted to share part of our vision. First, we plan to expand our mobile, web and data management expertise to grow and support these communities even more. Second, while Kitware has been recognized as a leader in medical image processing, we plan to broaden our expertise and expand our business to industrial imaging and computer vision. Third, we are going to put some effort into our software process tools and take the opportunity to improve the current community infrastructure.
Earlier this month, the European team grew to five employees with the addition of Dr. Joachim Pouderoux. Our success could not be made possible without the dedication and hard work of both European and American teams who are working together to provide the best solutions to our customers and collaborators. More importantly, as our culture of sharing is based on community contributions to open source, open knowledge and open science, I'd like to take this opportunity to thank the Kitware community, our collaborators and our customers for making this grand adventure possible. I am also very much looking forward to another great year, and to working with you in the near future.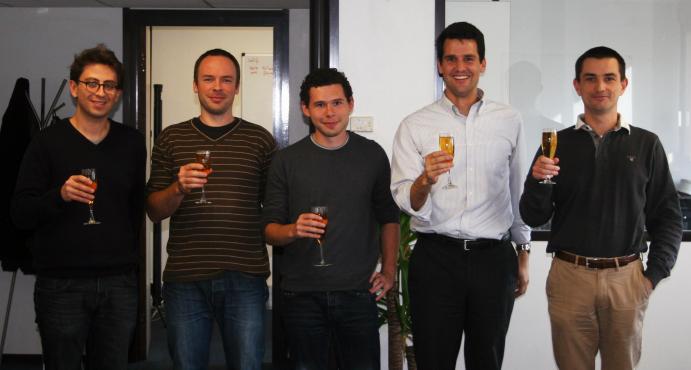 The Kitware team in Lyon, France.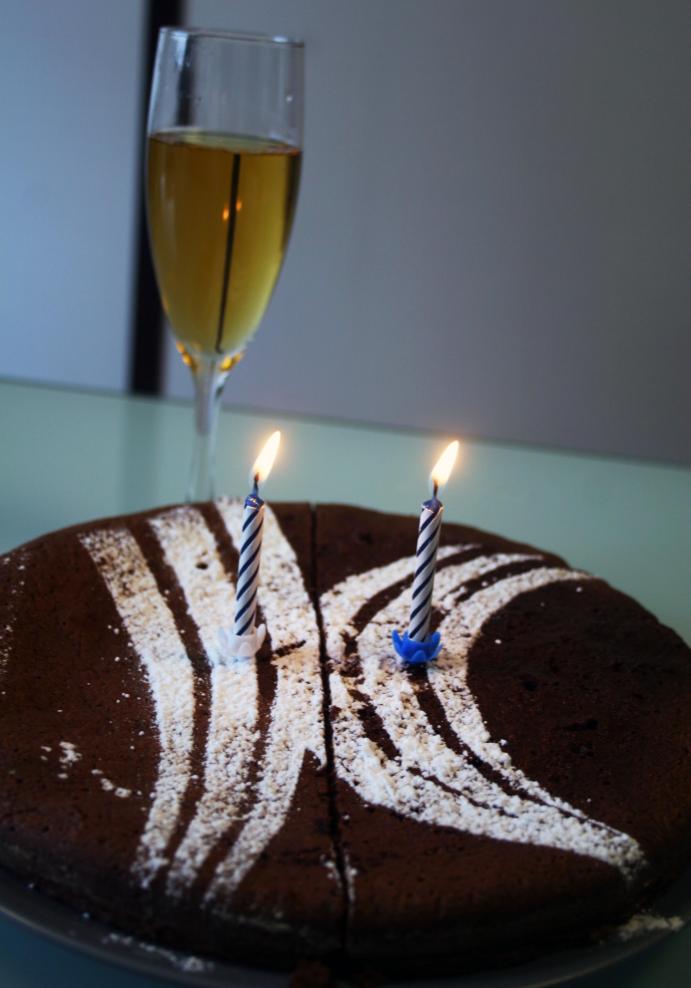 The anniversary cake (by Jerome Velut)