Kitware Fosters Growth with Leadership Transitions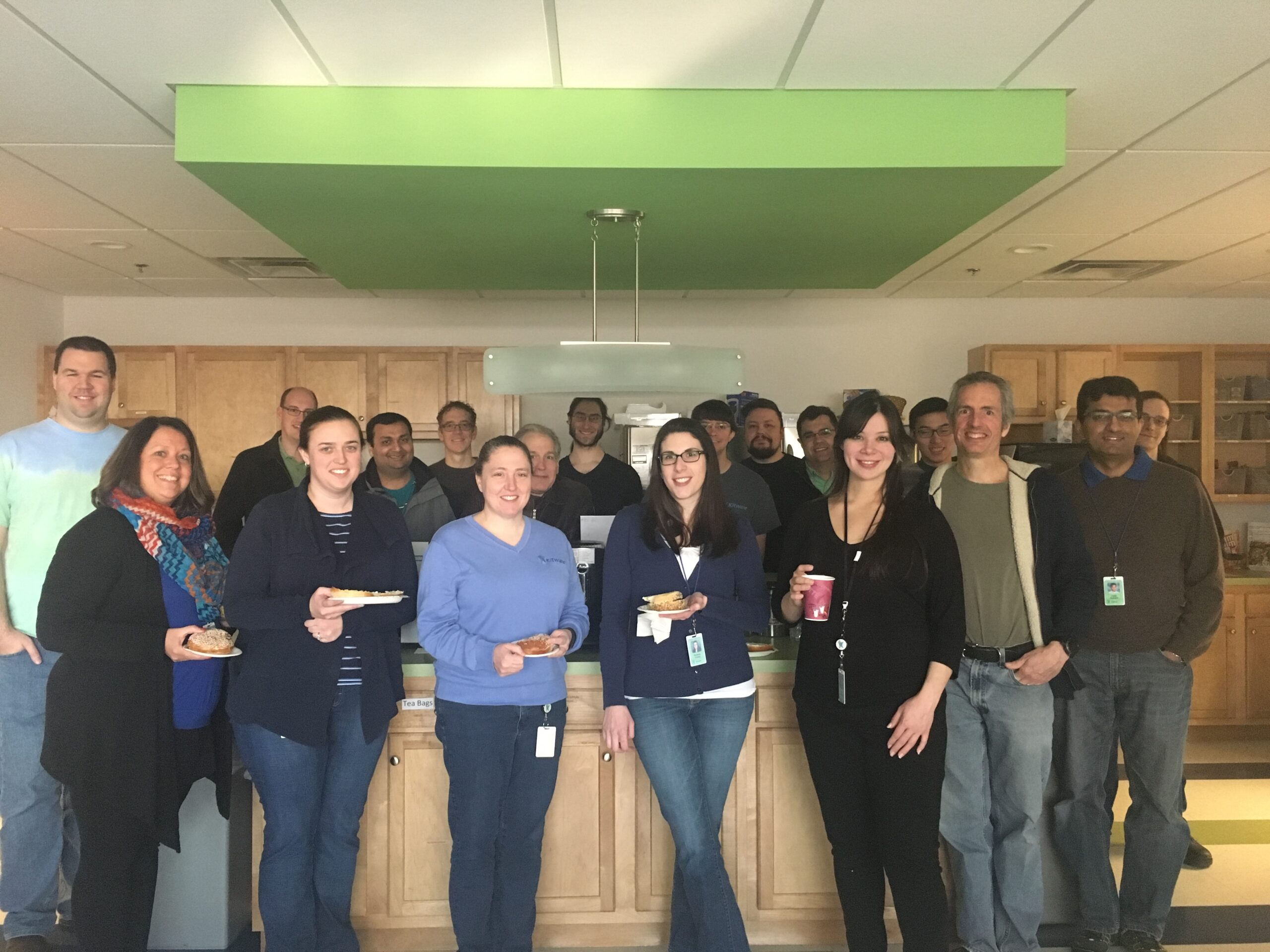 After almost two decades, key roles pass to new hands.
Less than three weeks after it celebrated its 19th anniversary, Kitware made transitions in team management and organizational structure to foster growth and to strengthen its position as a leader in open-source technical computing. The transitions took place at the company shareholders meeting on March 23, 2017.
At the meeting, Kitware named former Vice President of Commercial Operations Lisa Avila, Ph.D., as president and CEO. Avila co-founded Kitware in 1998. Throughout the last two decades, Avila has influenced every aspect of the business from technical development and project management to business development and communications.
"I am proud that our innovative open-source software has advanced scientific research, improved healthcare outcomes and enhanced our national security," Avila said. "I look forward to maintaining our commitment to our customers, collaborators, communities and team members while fostering continued growth by expanding into new domains."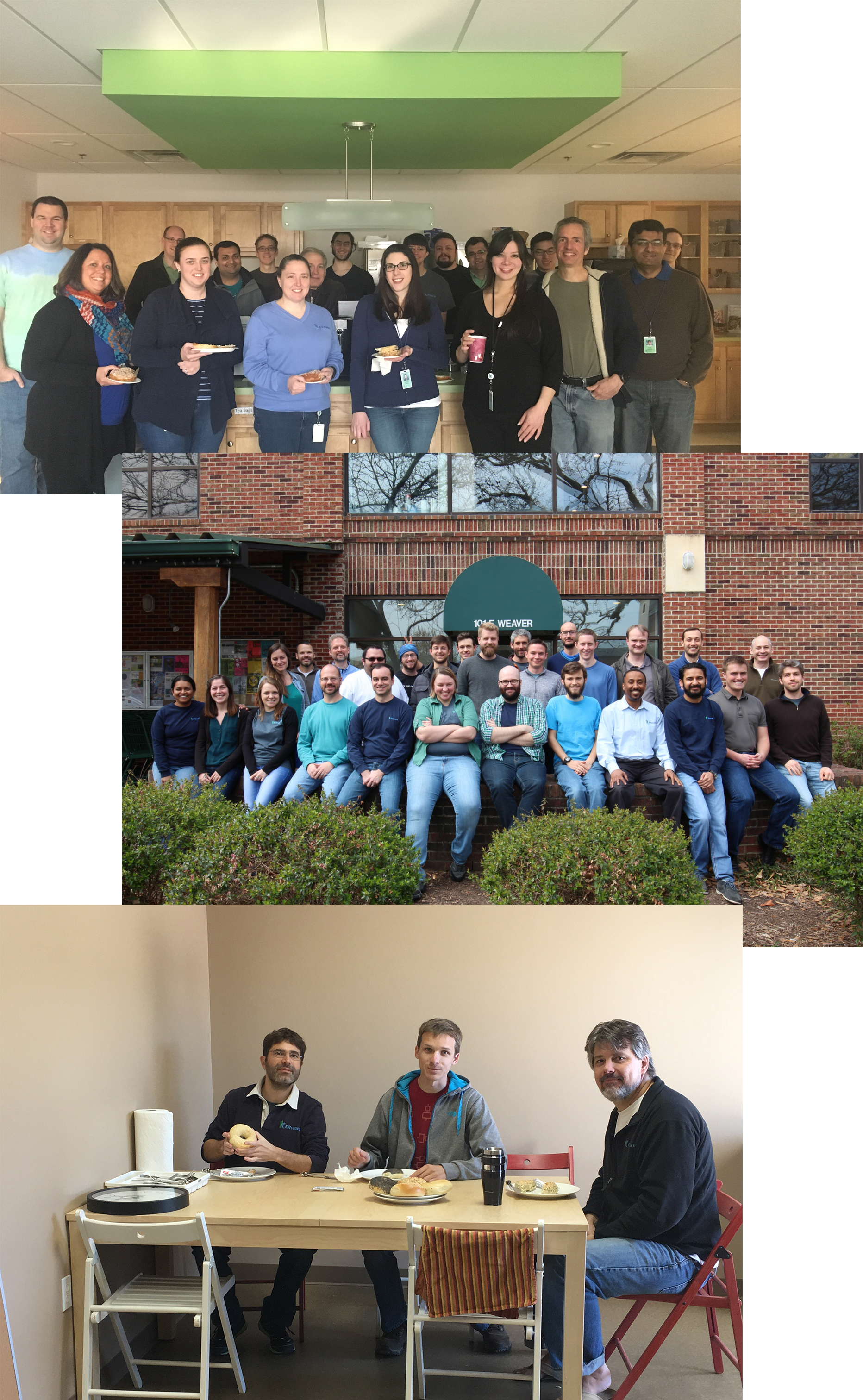 Former President and CEO Will Schroeder, Ph.D., another Kitware co-founder, began a new role as opportunity catalyst. In this role, Schroeder will work across the company on mentorship, technical leadership, business development and customer engagement. He will also continue to provide guidance in designing and implementing advanced algorithms for the many open-source platforms that Kitware develops.
"At Kitware, we produce software that scientists and engineers use to change the world every day," Schroeder said. "We have grown significantly over the past two decades, building a vibrant culture with a collaborative focus that promotes technical excellence."
At the shareholders meeting, Kitware co-founder and current Chief Technical Officer Bill Hoffman accepted the responsibilities of chairman of the board. As chairman, Hoffman will work closely with Avila to guide company growth.
Kitware appointed Claudine Hagen to succeed Kitware co-founder Ken Martin, Ph.D., as chief financial officer. Hagen joined the company as director of finance in January 2013. In this role, she led and coordinated business planning, accounting, financial reporting and budgeting efforts. Prior to joining Kitware, Hagen spent 13 years in public accounting with KPMG, where she gained extensive experience partnering with senior management teams to develop business strategies and to optimize accounting and finance functions.
For his new title of distinguished engineer, Martin will direct technology initiatives that pertain to rendering, virtual reality and data visualization. Kitware co-founder Charles Law, Ph.D., who performed the duties of vice president of strategic growth, also became a distinguished engineer. He will help introduce Kitware to new markets that closely align with its areas of expertise in high-performance computing (HPC) and visualization, data and analytics, medical imaging, computer vision and quality software process.
Brad Davis, Ph.D., who has worked at Kitware for more than 10 years in a variety of technical and business development leadership roles, assumed the position of director of business development. With this change, Kitware consolidated its business development, proposal writing and communications teams under Davis. The new organization will better align companywide strategic growth, proposal writing and marketing goals.
Kitware will reflect these and other transitions on its website. For inquiries related to Kitware, its leadership and its technologies, please contact kitware(at)kitware(dot)com.