Partner with Kitware to Fast-Track Your Medical Software Product Development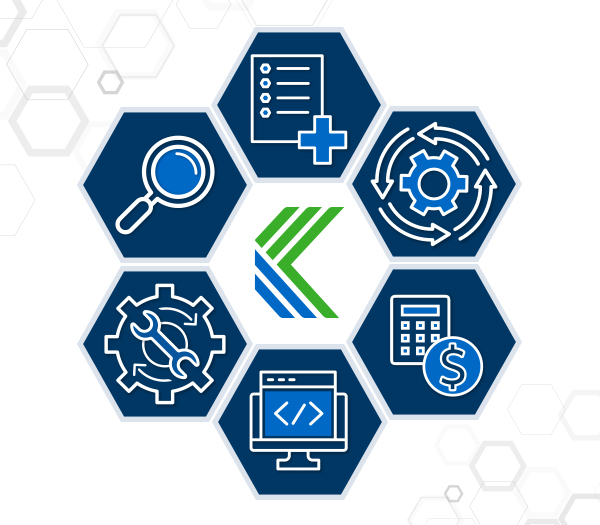 Fostering emerging technology and driving new product development are the keys to success in the medical device industry. As a medical device company executive, however, how can you "implement, evaluate, and decide (Go/No Go)" on product ideas at a reasonable cost and at a fast rate?
According to Deloitte, although medical technology companies are poised to drive the future of health, most cannot do it alone and should consider partnering with consumer technology and specialized digital health companies to meet the changing market. With over 20 years of experience in helping companies bring products to market and deep expertise in medical computing, Kitware is well-positioned to be the right partner for medical device development.
Our Track Record, Your Needs
Kitware is deeply familiar with the software as a medical device (SaMD) industry, with expertise in building desktop and web application products for image-guided intervention and surgical planning, computational physiological modeling, image analysis algorithms, ultrasound systems, cross-platform interactive applications, dental and craniofacial analysis, point-of-care ultrasound, and virtual surgical simulation. We understand that medical device companies simply can't afford to invest significant resources (hiring staff, allocating long-term funding, etc.) to develop proofs of concept (POCs) and prototypes, ensure regulatory compliance, and conduct feasibility studies for a large number of product ideas. Partnering with Kitware provides the opportunity to develop state-of-the-art technology in a fraction of the time and at a fraction of the cost.
For over 20 years, Kitware has demonstrated its ability to successfully work with manufacturers and technology companies to bring their prototypes to market. Our customer highlights are a testament to this proven track record of collaboration with companies such as Xstrahl, RAPID, and Exconicus.
The Kitware Difference
Kitware is the best option to outsource your POC/prototype development efforts. We provide:
The right people. Strong software developers,experienced infrastructure engineers, and domain experts. Many have profound experience with efficiently building and customizing software.
The right infrastructure. Powerful open source platforms that let us quickly build a prototype to put in front of decision makers and potential customers for evaluation.
The right business model. Kitware works closely with customers to plan and develop technology solutions. Our solutions are built on Kitware's open source platforms, fostering collaboration and allowing us to quickly develop customized tools. Our widely used open source platforms also help us to attract amazing talent.
The right cost strategy. An efficient and cost-effective strategy to turn your product ideas into something tangible.
How We Work
Kitware's standard process for commercial engagements is customer-centric and collaborative.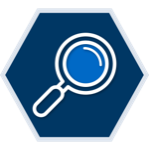 Step 1. Identify Your Needs
We will work with you to answer the following questions:
What do you want the system to do?
What is the current standard of care?
How will the software solution fit into the clinical environment?
Where does the data come from? Where does the output go?
After collecting the responses from these questions, we will identify the intended users of the product, the intended use of the product, and the environmental constraints where the product will be deployed including technological and regulatory setups. In other words, we will work with you to translate your needs and wishlists into actionable requirements and implementation details.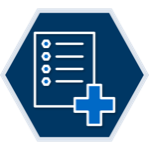 Step 2. Create a SOW
We will capture the answers elicited in Step 1 in a statement of work (SOW). This document will serve as a systems requirement specification,  including both functional requirements (what the system needs to be able to do to satisfy user needs) and non-functional requirements (such as target platform, safety, data privacy, and security).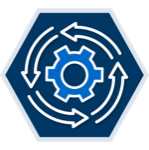 Step 3. Develop an Implementation Plan
We will map those requirements to our open source tools and develop an implementation plan.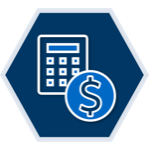 Step 4. Provide a Cost Estimate
With the assistance of our Finance and Contracts Teams, we will work up a cost estimate for a time and materials (T&M) contract which is a flexible contracting vehicle suitable for these types of engagements. Due to our vast experience developing customized solutions, you can trust that our cost estimate will be reasonable and accurate.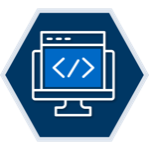 Step 5. Build the Software
After executing the contract, we will follow our proven agile process to develop the software. We will hold regular meetings to review progress, update project concepts, and refine priorities over the course of the project. This close collaboration is very productive and has led to strong ongoing business relationships in past engagements.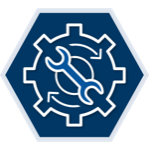 Step 6. Support and Maintain the Software
We will continue to support, maintain, and enhance the solution with customizations and updates as needed by our customers.
New capabilities
As Kitware has evolved, so have our capabilities. In addition to collaborating with companies on prototype development and software customization, we have expanded our services to further support two areas that are crucial to successfully delivering technology to the market and working on AI-centric medical software products.
Support for FDA application submissions
Over the past few years, Kitware has garnered experience working on custom products that require FDA approval. Kitware can closely collaborate with your regulatory compliance partner(s) to provide support throughout the regulatory process. We can generate system requirements specifications as well as software architecture design documents. We can also help develop software suites for application verification and validation. 
HIPAA compliance
Kitware now has the ability to sign a Business Associate Agreement (BAA) to assist our customers on projects that may require access to patient health information (PHI). We have HIPAA compliance processes, procedures, and tools deployed to conduct research that requires access to PHI.
Make Kitware Part of Your Plans
As you embark on your new year and explore partners for your product development, consider how Kitware can help you bring impactful and innovative medical device technology to market. Request a meeting to speak with our medical computing experts today.