Kitware named one of the Best Workplaces in New York™ in 2023 by Fortune Magazine and Great Place to Work®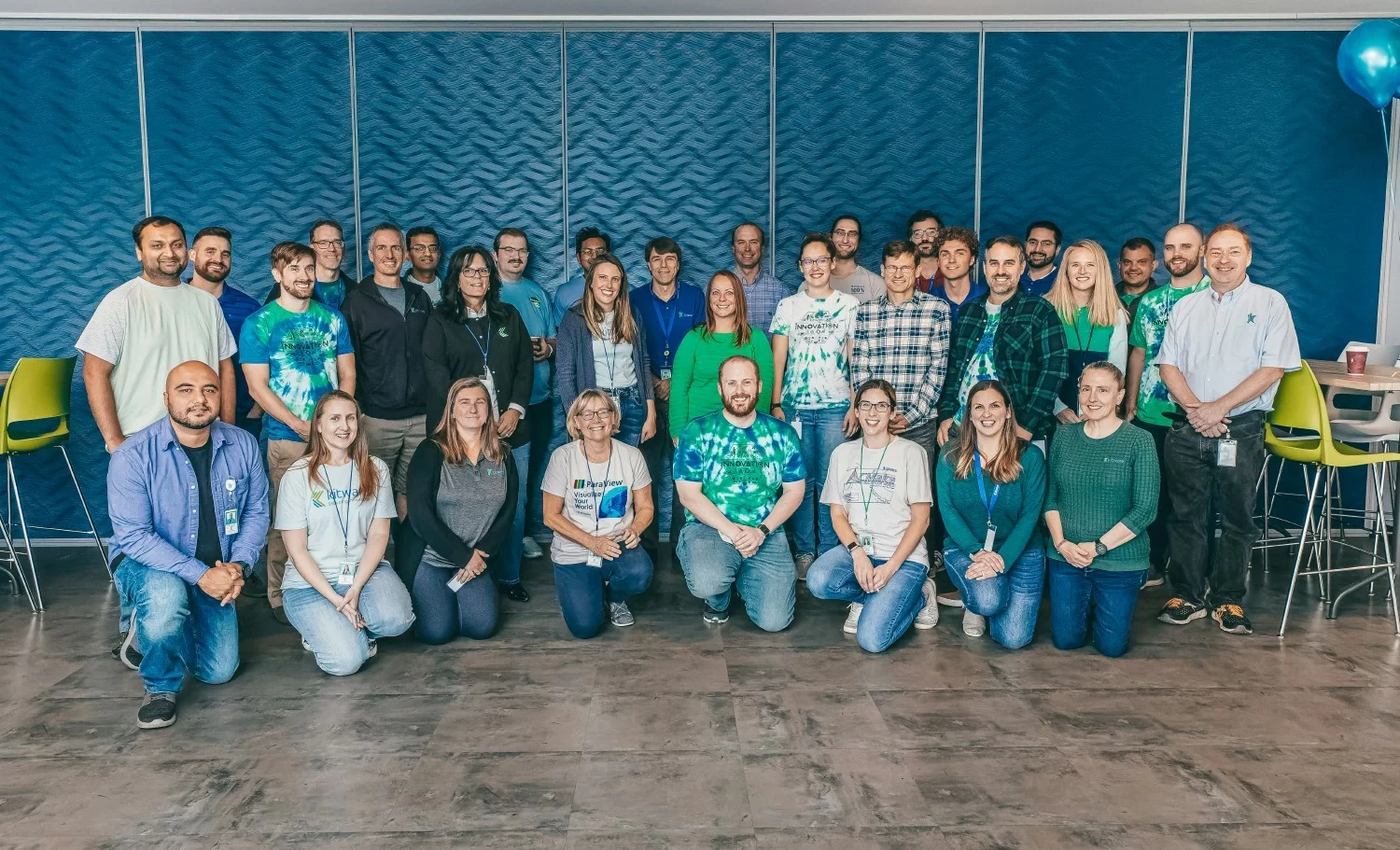 Kitware was ranked #11 on Fortune magazine's Best Workplaces in New York™ list in 2023
Clifton Park, N.Y. (June 14, 2023) — Kitware has been recognized by Great Place to Work® and Fortune magazine as one of the Best Workplaces in New York™ in 2023. This is Kitware's second time being named to this prestigious list, coming in at 11th, a big jump up from 21st place in 2022. An impressive 99% of Kitware employees said it is a great place to work compared to 57% at a typical U.S.-based company.
The company is proud to be headquartered in upstate New York, which is also where the first office opened in 1998. Since its founding, Kitware has expanded to include offices in North Carolina, Virginia, Minnesota, and New Mexico, with many employees working remotely across the U.S.
"We are excited to be included on this list, especially as we celebrate our 25th anniversary," said Lisa Avila, co-founder and CEO of Kitware. "When we first founded Kitware, we wanted to create a company where people would look forward to coming in to work every day. This goes beyond just having a great physical work environment. It also includes opportunities to collaborate with government agencies and top academic institutions to tackle complex, multi-disciplinary challenges and to perform meaningful work that has a positive impact. We are so grateful for our talented employees and honored to have their support."
In addition to being included on the Best Workplaces in New York™ in 2023 list, Kitware has been Great Place to Work-Certified™ for three years in a row.
To learn more about what it's like to work at Kitware and see our open positions, visit kitware.com/careers.
The Best Workplaces in New York™ list is highly competitive. Great Place to Work®, the global authority on workplace culture, selected the winners using rigorous analytics and confidential employee feedback. Companies are assessed on how well they create a positive work culture that cuts across demographics such as race, gender, age, disability status, and position.
____________________________________________________________________________
About Kitware
Kitware delivers innovation to its customers. As a software research and development company, Kitware solves the world's most complex scientific challenges using custom software solutions built on open source technology. In addition to custom software development, the company also offers technical support and training services for its open source tools. Since its founding in 1998, Kitware has developed a reputation for its unparalleled technical expertise and excellent customer service. The company is proud to be 100% employee-owned. For additional information, visit kitware.com or follow them on Twitter, LinkedIn, and Facebook.
About the Best Workplaces in New York™
Great Place to Work selected the Best Workplaces in New York by gathering and analyzing confidential survey responses from its study of thousands of companies representing more than 6.1 million U.S. employees at Great Place to Work-Certified™ organizations. Companies must be headquartered in the state of New York to be eligible. Company rankings are derived from 60 employee experience questions within the Great Place to Work Trust Index™ survey.
About Great Place to Work®
Great Place to Work is the global authority on workplace culture. Since 1992, it has surveyed more than 100 million employees worldwide and used those deep insights to define what makes a great workplace: trust. Its employee survey platform empowers leaders with the feedback, real-time reporting and insights they need to make data-driven people decisions. Everything it does is driven by the mission to build a better world by helping every organization become a great place to work For All™.
###