Please join us in congratulating Dr. Jeff Baumes, the newest Assistant Director of Scientific Computing at Kitware. An accomplished data scientist, Dr. Baumes has worked with team members to cultivate important collaborations and develop new technologies, including the Resonant data and analytics platform, which Kitware introduced in October. In his new role, Dr. Baumes will assist the Senior Director of Scientific Computing, Berk Geveci, in managing the Scientific Computing team. In particular, Dr. Baumes will drive future growth in data and analytics.
Prior to becoming Assistant Director of Scientific Computing, Dr. Baumes was a Technical Leader at Kitware. His responsibilities have focused on creating tools for visualizing large and complex data, ranging from relational, geospatial, temporal, bioinformatics, financial, and textual data to metadata. Dr. Baumes has also led several projects, including Defense Advanced Research Projects Agency's (DARPA's) XDATA for Big Data analysis and visualization, as well as National Science Foundation's (NSF's) ARBOR for comparative methods.
Dr. Baumes has extensive experience in information visualization, graph manipulation and layout, and bioinformatics. Prior to joining Kitware, Dr. Baumes worked at Eastman Kodak and Syracuse Research Corporation. He completed his doctorate in computer science from Rensselaer Polytechnic Institute.
Congratulations, Dr. Baumes!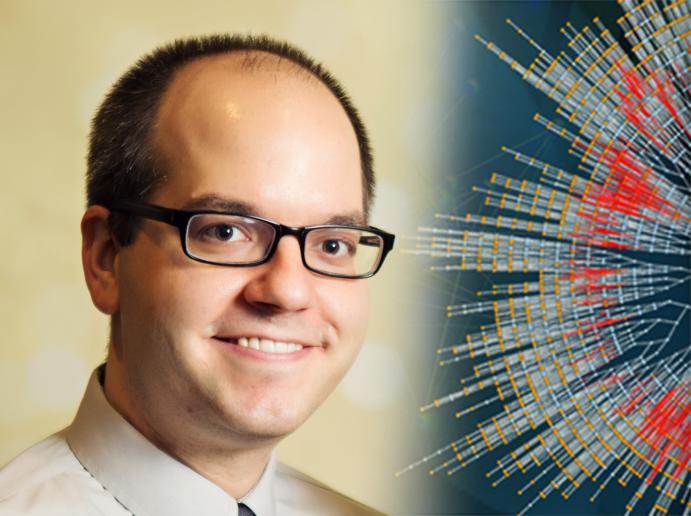 Image on left of Dr. Baumes is courtesy of Elizabeth Fox Photography.