Kitwareans Participate in the 3rd Annual UAlbany Open Source Festival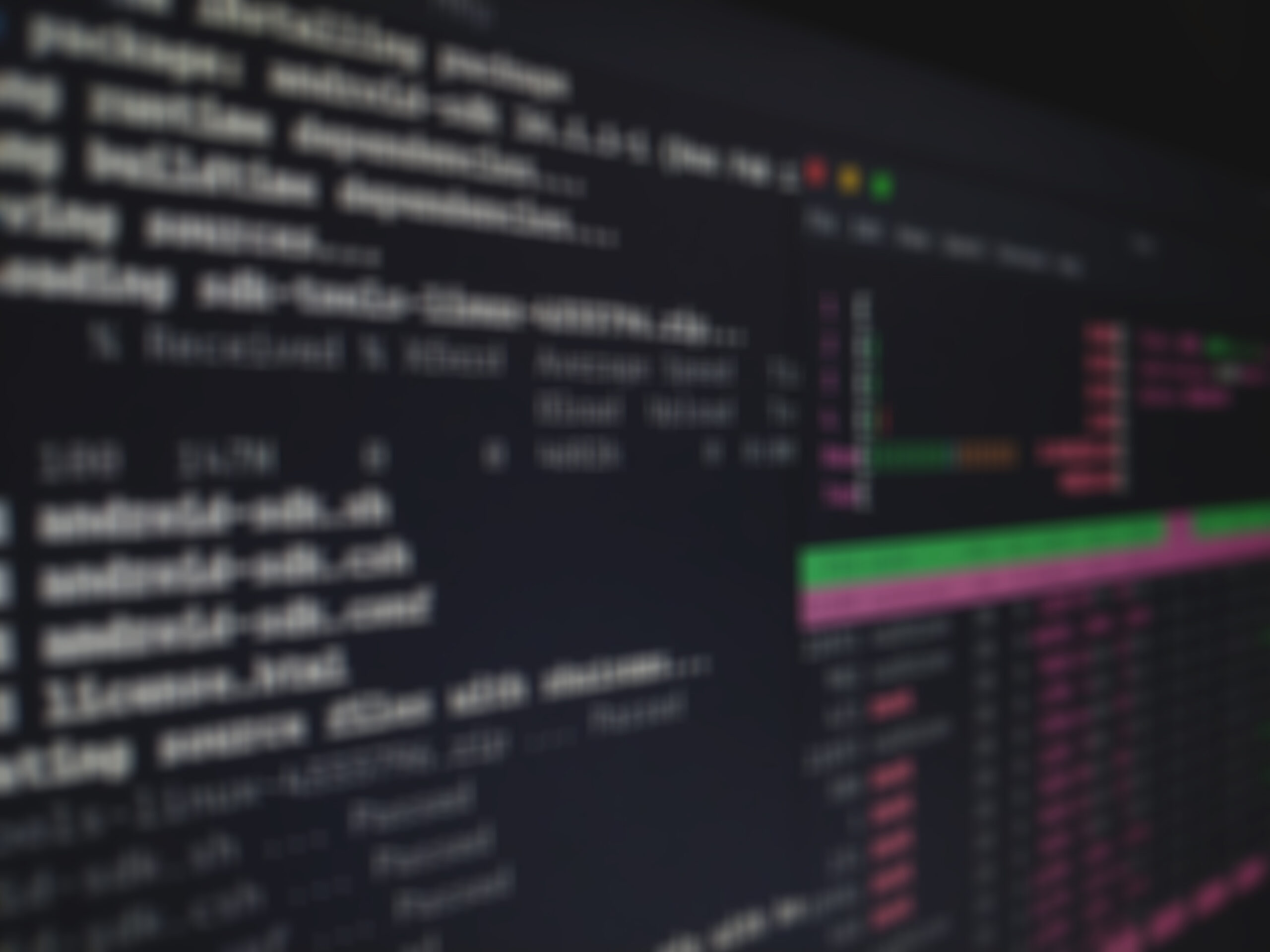 On April 25th, Kitwareans attended the 3rd annual Open Source Festival at the State University of New York at Albany where they participated in giving talks, networked with the campus community, and promoted open-source as the future of research and development.
Dr. Luis Ibáñez of Kitware has been working closely with organizers Catherine Dumas and Dima Kassab throughout the semester to bring more of an open-source focus to their development and databases classes at SUNY Albany. Through this collaboration, students were exposed to a wide range of open-source software tools, and their uses in the real-world – such as the practical use of EWD.
Dr. Ibáñez was one of three presenters from Kitware at the festival, along with Bill Hoffman and Dr. Wesley Turner. They presented
Together the team joined members of state government, Linux defenders, and other industry professionals for the panel

Throughout the day Katie Osterdahl and I maintained the Kitware table at the event so that event goers could learn more about our presenters, the company, jobs openings, and more. Katie Cronen, Kitware's HR Generalist, was also present for mock interviews and discussing open internships. There was considerable interest from the SUNY community, and at the end of the day the team had distributed all of the marketing materials, newsletters, t-shirts, and bendee stress relievers they'd arrived with.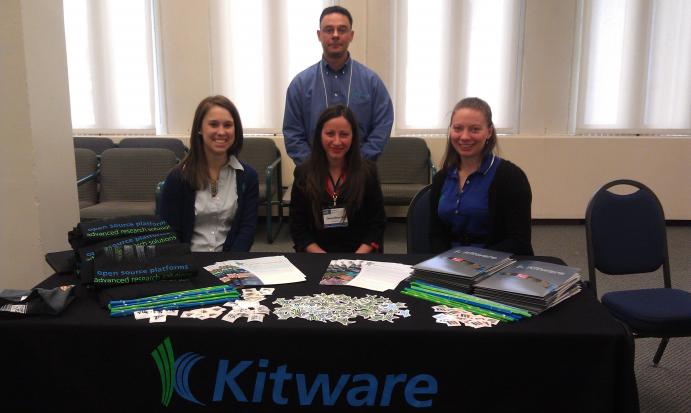 The festival was not only for UAlbany students and faculty, but also for the larger Capital District open-source community. Networking sessions were held between talks, and it was great to meet people from the Open Source Electronic Health Record Agent (OSEHRA), DSS Inc., the New York State government, Skidmore College, and more. It's our hope that some of the connections made at the festival will result in long-term collaborations and fruitful research!
The event was followed by an "Open Source in Healthcare" workshop the following day, April 26th. This workshop brought together SUNY students and professors, key members of the OSEHRA community, and Veterans Affairs (VA) VistA EHR experts. Participants were given access to the Virtual Machines in the Amazon EC2 account of SUNY Albany, and materials to familiarize them with the M Language and Database, as well as with VistA. Mentors from OSEHRA and Kitware were there to assist participants through the examples, answer questions, and provide expertise.
Overall both events were well attended and ran smoothly. It was an incredible experience to see the building momentum of the Capital District open-source community. We're already looking forward to the 4th annual Open Source Festival next year!
To see more images from this event, please visit our "SUNY Open Source Festival 2013" photo album on Facebook. Thank you to James Weis and Junaid Halabi for use of their photos!