NVIDIA IndeX plugin Update for ParaView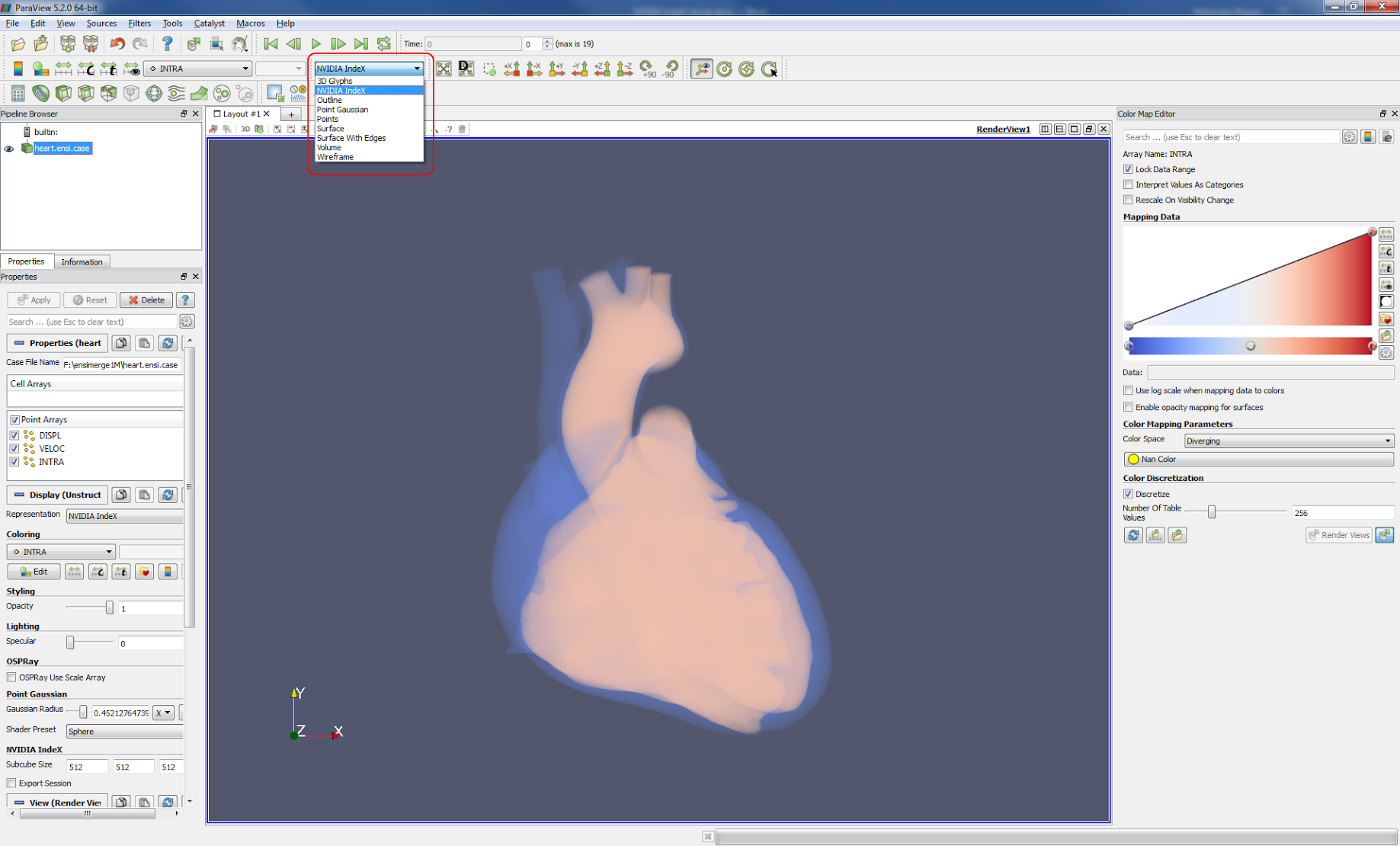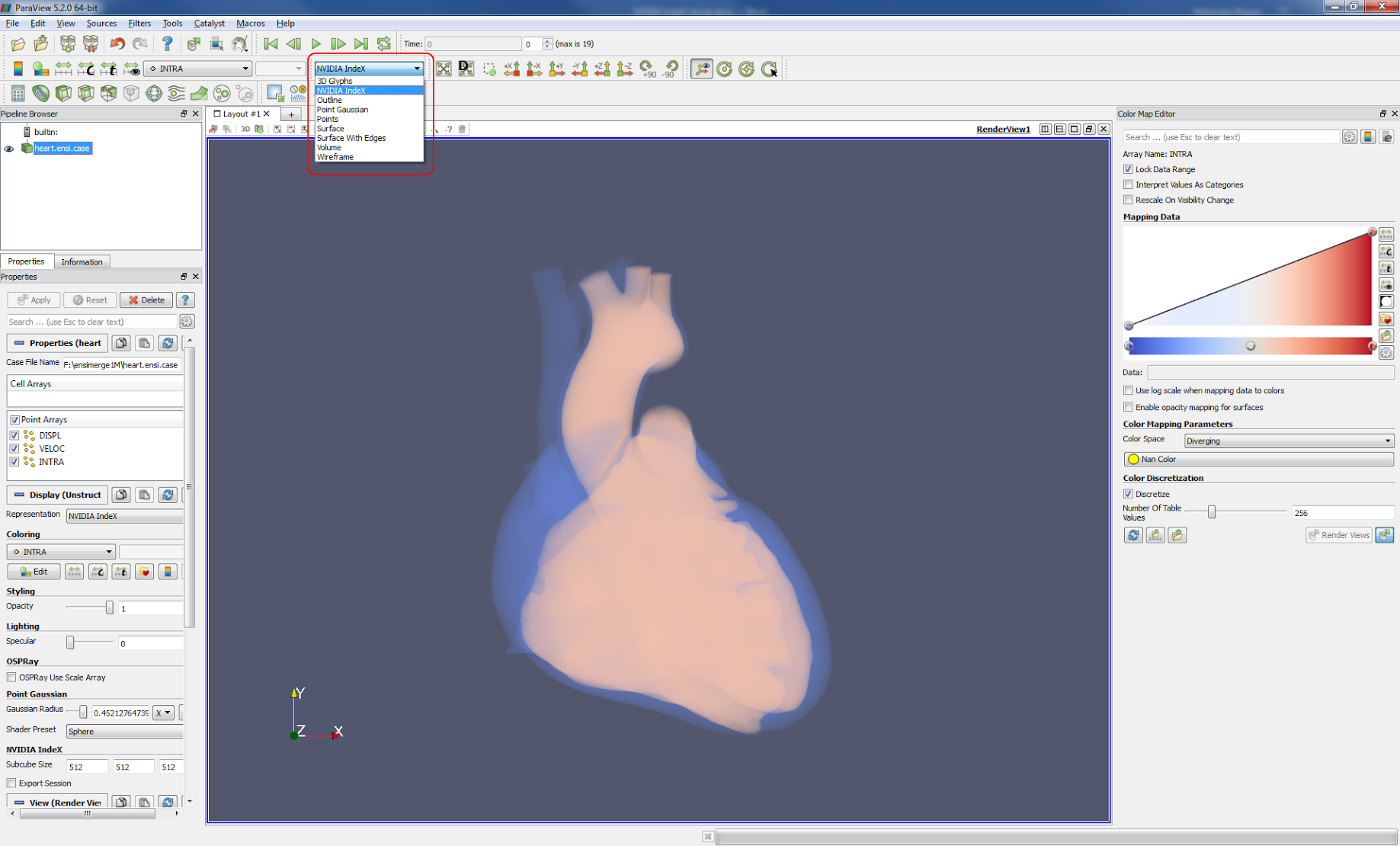 NVIDIA Index™ is a commercial software that enables use of graphics processing unit (GPU) clusters for real-time visualization of large volumetric and polygonal datasets. ParaView users were able to try Index™ for volume rendering in ParaView for the first time in 2015. Since then, there have been new efforts to update the plugin to add support for volume rendering of unstructured grids. In addition, new licensing terms have made it easier to use the plugin at no cost in several cases. More details on the latest Index™ update can be found on the NVIDIA blog.
If you are attending ISC High Performance 2017, you can stop by the NVIDIA booth for a demo. To learn where else you can see ParaView at the conference, go to the event listing.
Update (July 2017)
Windows binary versions for the ParaView plugin are now available for 5.3 and 5.4.