The Life of a Kitware Exhibit Booth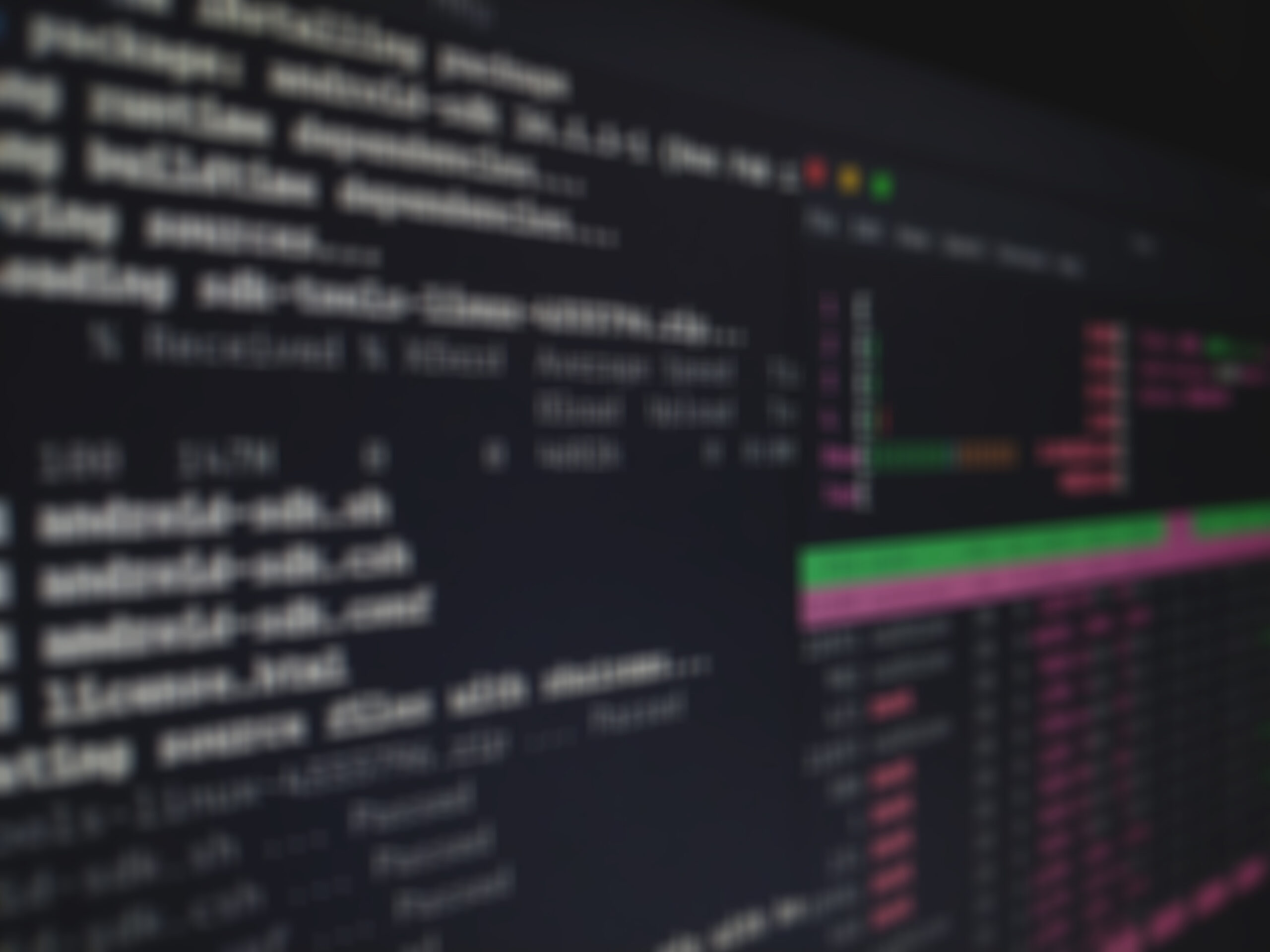 I started as a simple idea in late December last year – "let's exhibit at supercomputing next year." Little did everyone know that I would grow so quickly. I seemed straightforward enough at the beginning; I would simply need some space, say 10' x 10' in the exhibit hall at the Salt Palace Convention center in Salt Lake City, a visual display or two for interest, and I'd be good to go. That was only the tip of the iceberg.
Once the Kitwareans responsible for me decided on a booth location (#3951 as SC12), I was put on a shelf to wait until summer rolled around. At that point, I got a great surprise. Not only was I going to travel to Salt Lake City in November, but I would also get to go to Orlando, FL for GEOINT in October!! That decision propelled me to the top of the priority lists, and folks started scrambling a bit to get me ready for my big debut.
Since it would be my first event, we had to start with my overall goal and look. Would I be flashy and over-the-top to get your attention? Incredibly technically oriented to appeal to your inner nerd? Or a happy medium – easy on the eyes but with all the substance to back it up? Kitwareans went with the last option, as you may have guessed. And with that, we started honing in on what I'd say. I would be the Kitware Cheerleader, not playing favorites, and happily showcasing all the best of what Kitware does.
Now that the folks had a vision for me, it came down to more of the nitty gritty. What, exactly, would I be made up of? Several Kitwareans spent a while sifting through all of the options, like truss systems, pop up displays, linear backdrops. Not only did they need to find something that was aesthetically pleasing, within budget, and able to support an amazing 55" 3D monitor, but they also needed to make sure that I complied with all the venue requirement (for example, I couldn't be more than 4' tall in the front or 8' tall in the back).
After much debate, they decided on a truss system (which is just a fancy way of saying "adult size erector set") with a set of configurable counters. Like most things Kitware creates, I was designed to be flexible and adaptable to a variety of needs.
Once I had my hardware, Steve Jordan worked with various people to obtain images and design my stunning graphics. It wasn't quite enough though; like anyone who is well dressed, I needed accessories, and I wanted to be tasteful yet eye-catching. So when I started packing, which is no easy task when you've got to fit on only 2 pallets for a several month trip, I added to my cases lots of glossy Kitware literature, two extra computer monitors, some stickers, and blue Bendeez.
With my cases packed, shrink wrapped, and on the truck to Florida (my first trip!) the good folks at Kitware turned their attention to the presentations for my monitors and final amenities that would make me a welcome stop for conference attendees. They ordered carpet, power, internet connections, and even vacuuming services so I would be at my best.
They came down to Orlando for GEOINT to meet me the day before the show opened. I was patiently waiting for them at the Gaylord Palms Convention Center, and as soon as they arrived they dove in and started setting me up.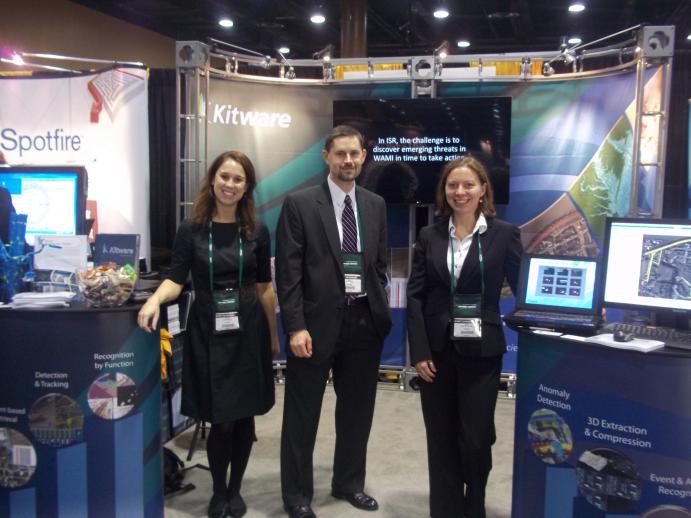 After unpacking and assembling me, it was time for the finishing touches – turning on the demos and looping video, and setting out my accessories. When they were done, I was ready for my debut and knew I would be a hit, which I was. Conference attendees kept stopping by all day to talk to Anthony Hoogs, Matt Turek, Lisa Avila, Katie Sharkey, and Katie Osterdahl (also known as "The Katies"). My video loop and demo showcased our computer vision work, which was also reflected on the counter graphics. And last, but certainly not least, there were many folks who came to visit me just to get a Bendee. Often, they stayed for some good conversations.
It was a long couple of days, but late Thursday night Matt and Katie S. finally packed me back in my cases and sent me on my way to Salt Lake City. To be honest, I was looking forward to resting in the warehouse once I got there. I knew the Kitwareans wouldn't be so lucky; they went back to New York to make adjustments to me for SC12.
As I was waiting at the warehouse, Kitwareans were ordering my amenities for SC and were working on new scientific computing material. Learning from their experience, they ordered me double carpet padding (helps make for a nice picnic space!). They also prepared a 3D head tracking demo, which I was looking forward to showing off.
A few weeks after I arrived in Salt Lake City, they flew out to get me ready for my next audience. I had some new graphics, green Bendeez to coordinate with my blue ones, and different videos to give me a fresh new look. Even though I was a bit far from the center of the action, attendees stopped by to check out our new work, the demo, and, yes, grab a Bendee. It may seem silly that such a small thing can make a difference, but there were several productive conversations that wouldn't have happened without them.
After another intense three days, I was once again packed up and sent on my way, this time back to New York. It seems like each time I went somewhere, I gained a bit of weight (the freight invoices support this, I think), so I'm happy for the chance to detox when I get unpacked. I'll happily shed some of the unnecessary pieces so I can get ready for next year.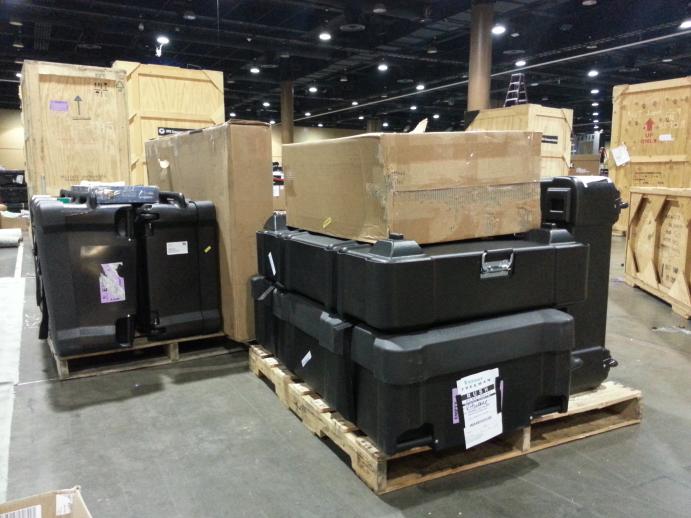 And on that note, keep a look out for me at SC13! I'll be representing Kitware at booth #4207 – be sure to stop by!