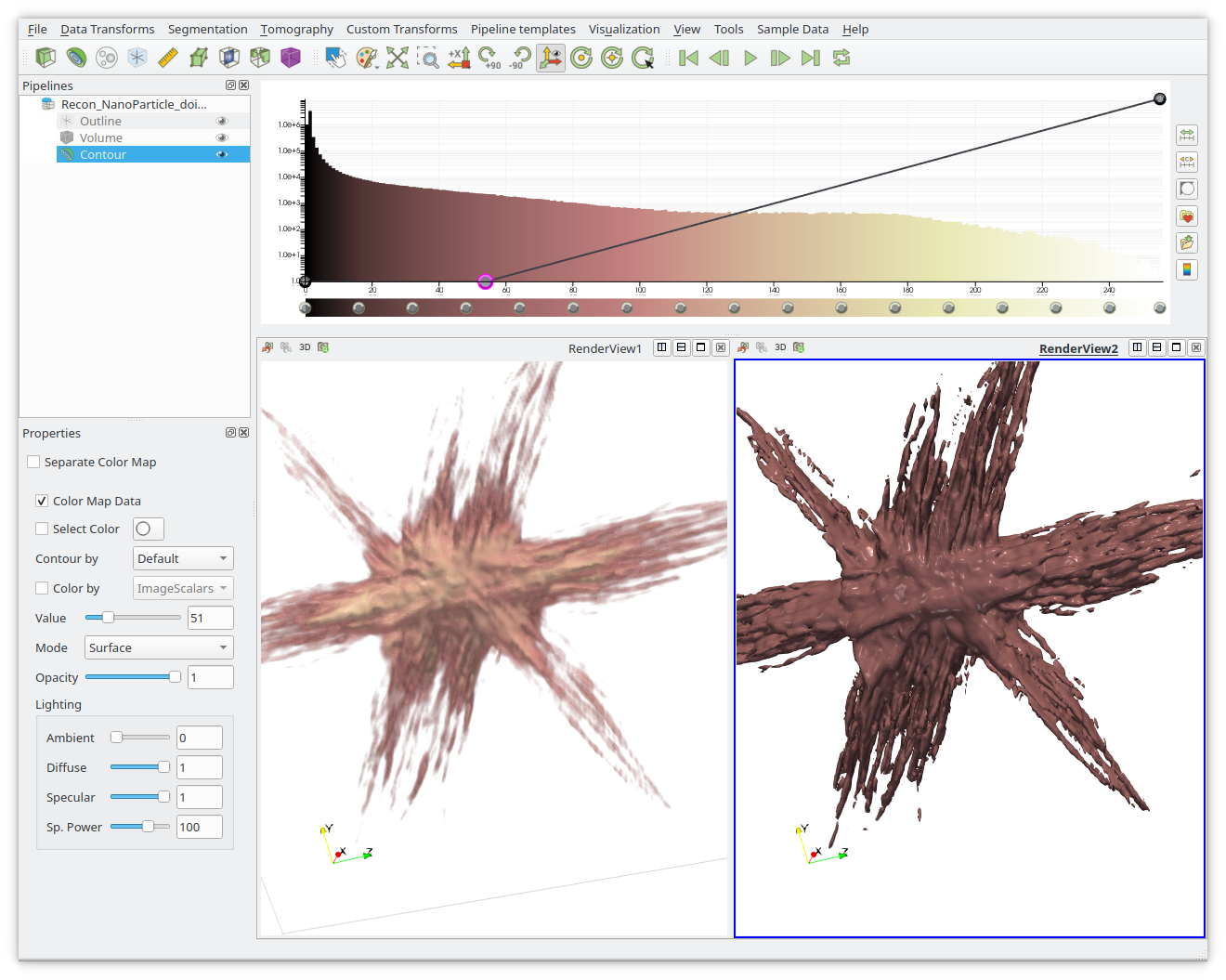 We are pleased to announce the release of Tomviz 1.9 (GitHub release page). This release features improvements for the materials tomography community with support for using TomoPy in an external (to Tomviz) pipeline, such as your system Python or Conda that enables you to install additional modules. A Python addressable pipeline offers editing, running, and experimentation with the application in a Python console. You can now view the white and dark field for X-ray data, enabling greater insight.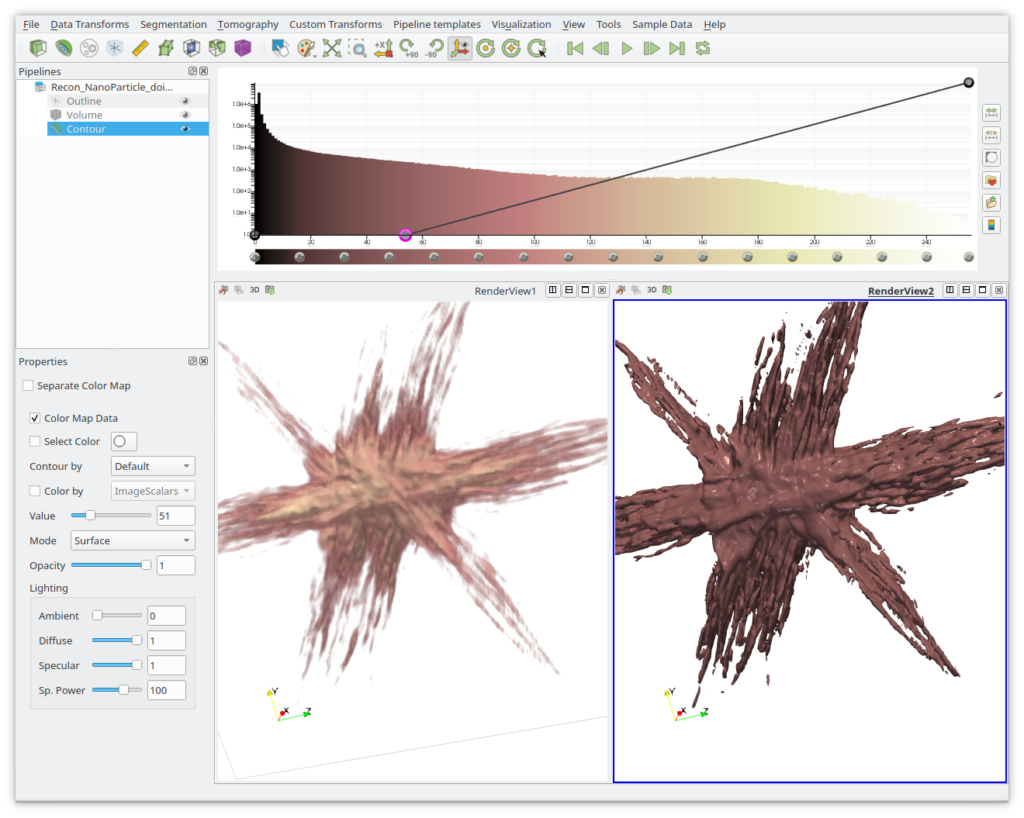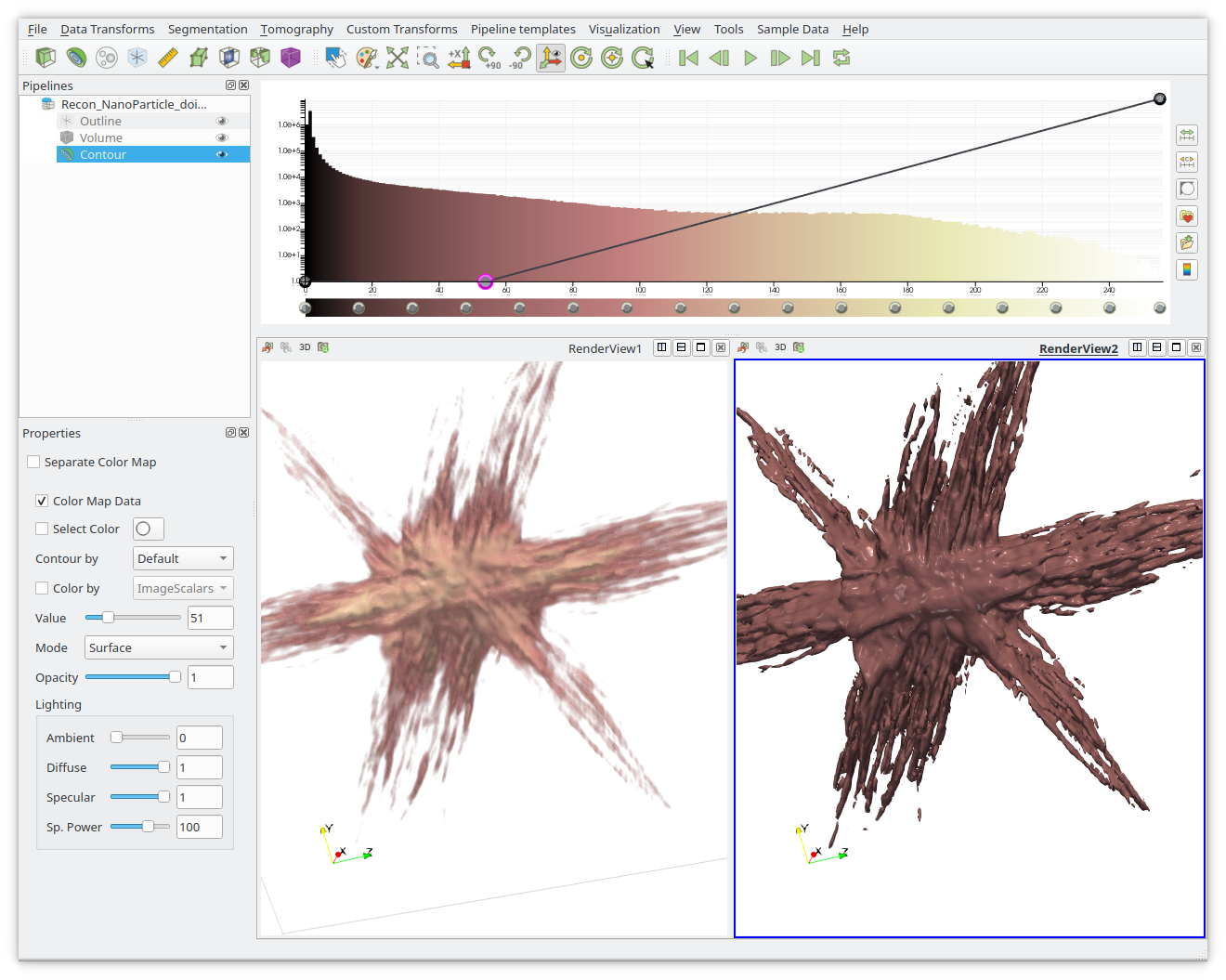 A full state file has been added that saves all data and the JSON state in a self-contained HDF5 file. Pipeline templates can be created from current pipelines to apply to new data, and the visualization modules have more capabilities to work with multiple channels of data in a single volume. The current voxel value will be shown in the status bar for slices, making quantitative inspection easier. Check out our updates documentation site for more details on these and many other features.
The Tomviz project is developed as part of a collaboration between Kitware and the University of Michigan under DOE Office of Science contract DE-SC0011385. This is a community project, and we are very pleased to take input and contributions from all in the community.