Tomviz Hackathon and Trip to NCEM at Berkeley Lab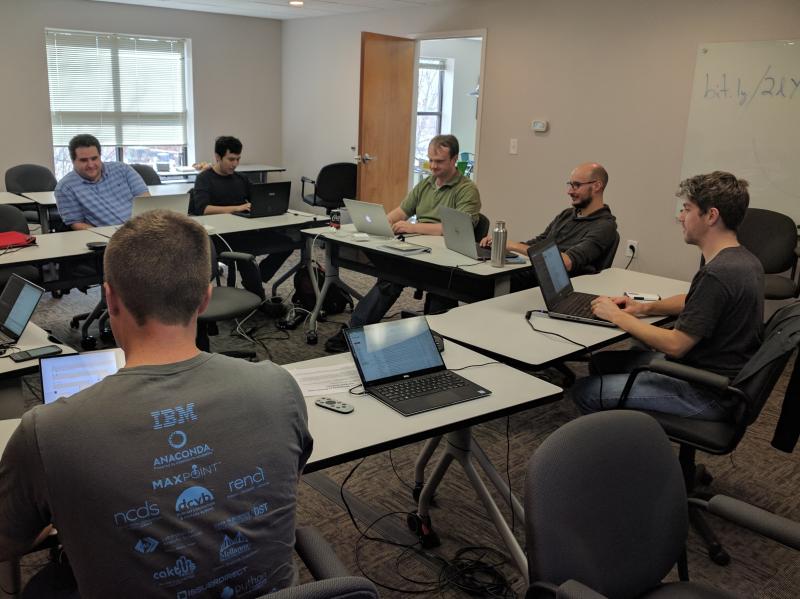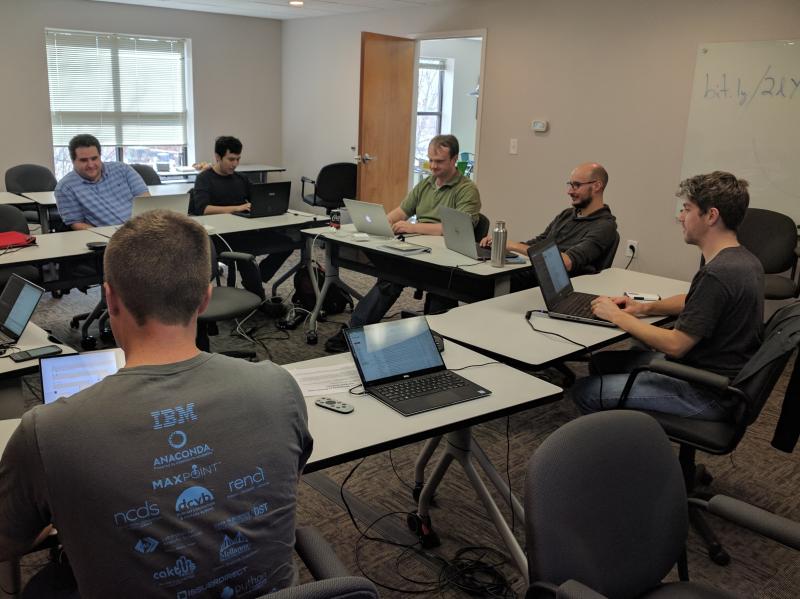 In late February we hosted an internal hackathon at Kitware for Tomviz at our North Carolina office. We used this as an opportunity to get all of our core Tomviz developers together with ParaView, VTK, ITK, and Slicer developers. We had some talks summarizing current progress and capabilities in Tomviz, Slicer, and ITK before getting into the hackathon proper. This enabled us to develop a number of new features that were targeted for our 1.0 release, and learn from other projects in related areas.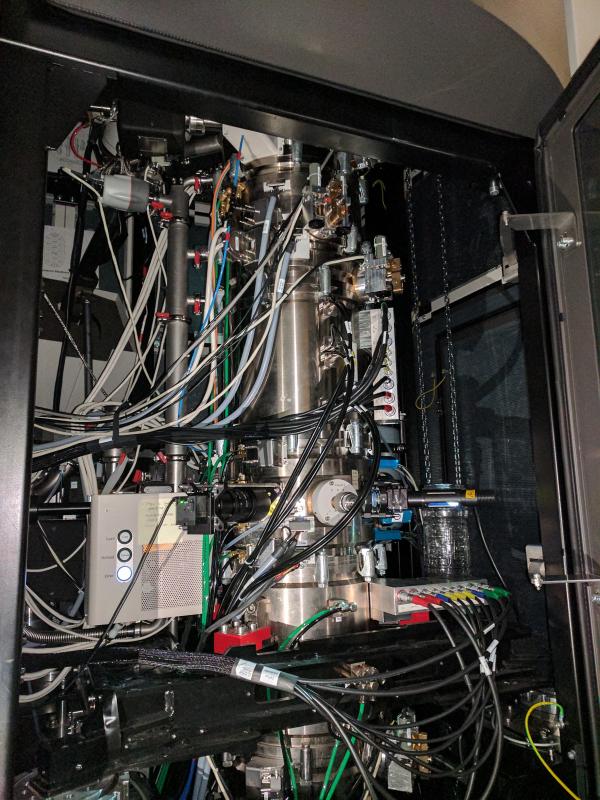 We are very pleased with the results, most of which made it into our 1.0 release. Hackathons don't just present a good opportunity to hack on code, but to introduce others to a project with fresh perspectives. There is great value in getting everyone into the same room for a day or two, and this has led to improved collaboration following the event. We have held a number of project focused hackathons at Kitware in the last few years, and will continue to do so as we look for more opportunities to open up our projects both internally and externally.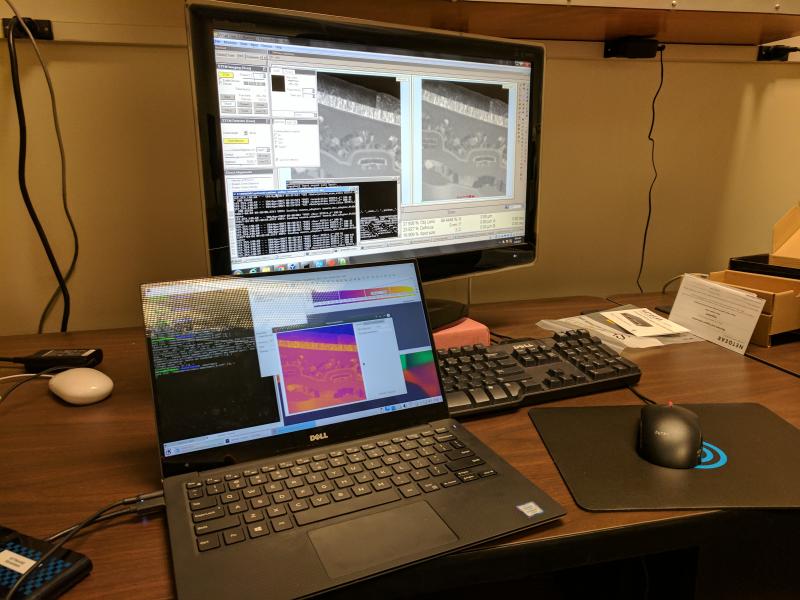 We also took the opportunity to visit our collaborators at the National Center for Electron Microscopy to flesh out our prototype client-server code for performing high resolution STEM tomography data acquisition on electron microscopes (such as the one shown in the photo above). We discussed ideas with our hosts out there, and took notes on how we might better serve the community by developing the desired functionality. More details on the approaches used in a future post, but we were able to obtain some of our first images from the microscope simulator which offers access to the same programming interfaces as on the actual instrument.
We have been very fortunate to form such great collaborations not only with group at Cornell University that we founded the project with, but the wider community of researchers pushing the boundaries of tomography at near or full atomic resolution. We are working on a bug fix release to address a few issues discovered since we made our 1.0 release, and look forward to continuing the development of the project. Please get in touch and let us know what you think of Tomviz, and the open source technology stack we reuse in the application.
The Tomviz project is developed as part of a collaboration between Kitware and Cornell University under DOE Office of Science contract DE-SC0011385. This is a community project, and we are very pleased to take input and contributions from all in the community.