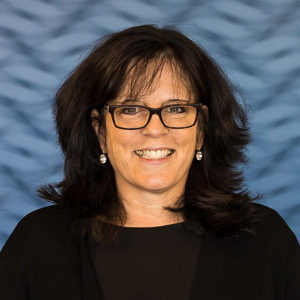 Barbara Luca
Accounts Payable Administrator
Barbara Luca is an accounts payable administrator on Kitware's Finance Team located in Clifton Park, New York. She is responsible for approving, processing, and paying Kitware's vendor and subcontractor invoices. She also files Kitware's annual 1099s and helps process credit card transactions and expense reimbursements.
Prior to working at Kitware, Barbara was the accounts payable manager at Latham Pool Products, Inc. She managed the accounts payable team, including approving vendor invoices, weekly check runs, and credit cards. She was also responsible for year-end audits, 1099 filings, monthly reconciliations, and weekly expense reimbursements. During her time at Latham Pool Products, Barbara successfully implemented the automation of accounts payable vendor payments. She also contributed to the efficiencies within accounts payable, which led to cost savings for the company. 
Barbara is working toward earning her associate degree in business from Hudson Valley Community College.
Get to Know Barbara
What is your favorite thing about working at Kitware? The position of the accounts payable administrator led me to Kitware and, after further research and meeting the team, it was easy to see what an amazing company this is. Kitware's success, the benefits they offer, and the positive employee feedback made me want to be part of this company. They also support a healthy work-life balance, which I appreciate.
What do you love most about what you do? Delivering the best customer service and contributing to the success of the company I work for.  
Share something interesting about yourself that is not on your resume. I like to spend my free time volunteering and helping others, and spending time with family and friends. I also enjoy shopping and home decorating.