Kitware and Interson Partner to Facilitate Portable Ultrasound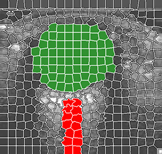 Research and development efforts lead to expertise in systems integration.
Kitware became an approved systems integrator for Interson ultrasound probes. Kitware established years of experience with the probes through projects for medical imaging research, commercial consulting and open-source software development.
"Interson is very happy to feature Kitware as a trusted integration partner for our USB ultrasound arrays," said Interson's Director of Systems Integration Bill Wiedemann. "Like many others, Interson has relied on Kitware and Kitware solutions over the past seven years."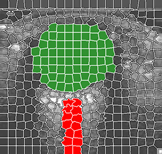 For a Small Business Innovation Research (SBIR) grant from the National Institutes of Health (NIH), Kitware and its team used Interson probes to construct a proof of concept of a point-of-care ultrasound system. The team proposed the system to complement first responders as they locate internal bleeding on scene. The grant work applied a signal analysis algorithm that Kitware pioneered for tissue identification. Through follow-on work, the team intends to complete the system to intelligently assist first responders with probe placement, image interpretation and injury recognition.
"Point-of-care ultrasound systems that combine ultrasound probes with innovative machine learning algorithms and customized user interfaces will revolutionize in-field triage, in-home care and in-hospital monitoring," said Stephen Aylward, Ph.D., the Kitware senior director of strategic initiatives. "Interson probes provide the portability and advanced imaging capabilities at the price point that these systems require."
Aylward is a co-organizer of a workshop on point-of-care ultrasound for this year's Medical Image Computing and Computer Assisted Intervention (MICCAI) conference. The workshop will include presentations and demonstrations that cover a variety of topics such as in-field assessment of traumatic brain injury and intuitive ultrasound guidance through augmented reality. To learn more about the workshop or Kitware point-of-care applications, please contact kitware(at)kitware(dot)com.
Portions of the research reported in this publication were supported by the National Institute Of Biomedical Imaging And Bioengineering and the National Institute of General Medical Sciences of the National Institutes of Health under Award Numbers R43EB016621 and R01EB021396. The content is solely the responsibility of the authors and does not necessarily represent the official views of the National Institutes of Health.
About Kitware
Kitware is an advanced technology research and solutions provider for laboratories, government institutions and corporations worldwide. Founded in 1998, Kitware specializes in research and development in the areas of HPC and visualization, medical imaging, computer vision, data and analytics and quality software process. Among its services, Kitware offers consulting and support for high-quality software solutions. Kitware is headquartered in Clifton Park, NY, with offices in Carrboro, NC; Santa Fe, NM; and Lyon, France. More information can be found on kitware.com.
About Interson
Interson Corporation, an ISO certified, privately held corporation located in Silicon Valley, is a leading U.S. manufacturer of ultrasound imaging solutions. Ultrasound systems using Interson products have been installed in offices, hospitals, and clinics around the world since 1989. Interson ultrasound imaging probes are designed and manufactured in the U.S.A. and have FDA 510(k) clearance, a CE mark, Japan PAL NINSHO approval, and a medical device license from Health Canada. Recognized as one of the top ten innovations of the year by the International Academy of Science, the new SiMPLi Series probes extend clinicians' vision beyond their fingertips. #USBultrasound @simpliultrasound @simpliinterson