Kitware at the International Conference on Computer Vision 2021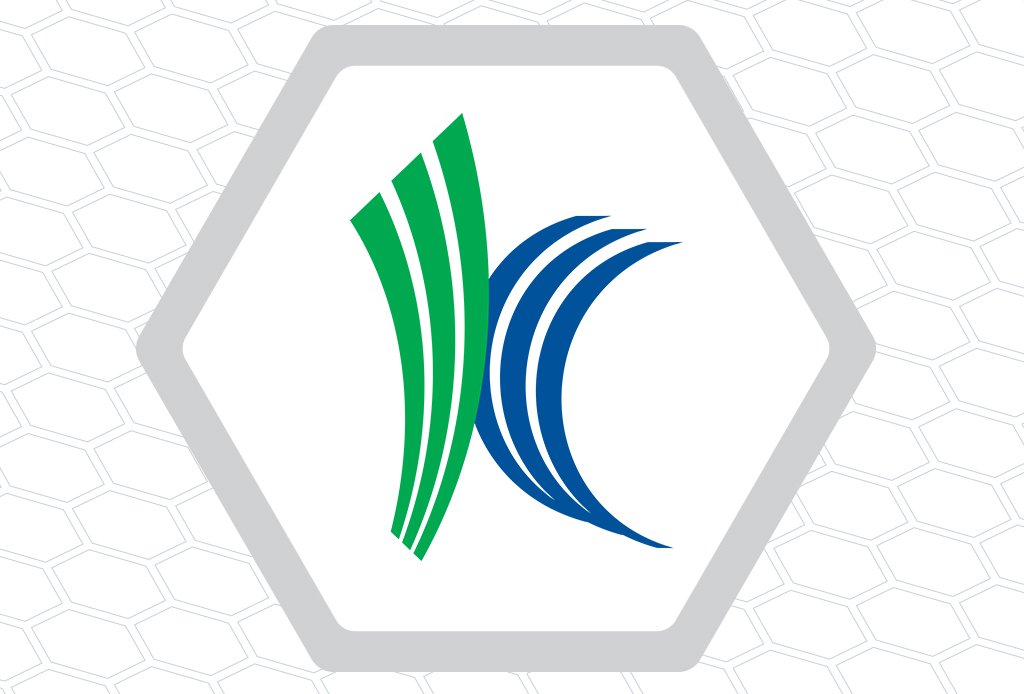 Kitware is making its presence felt at the virtual International Conference on Computer Vision 2021 (ICCV 2021) being held October 11-17! ICCV is the premier international conference committed to fueling innovation through computer vision and bringing together students, academics, and industry researchers.
Kitware is excited to be a sponsor and exhibitor at ICCV 2021. Our virtual booth will go live at the conference kick-off and we'd suggest all to explore and learn more about Kitware and their computer vision team and to view our open positions.
This year, Scott McCloskey, Ph.D., an assistant director of computer vision at Kitware, is serving as the exhibits chair. Scott and the Kitware computer vision team have been active participants at this conference on a yearly basis; continuously committed to supporting this community and driving innovation.
We are excited to share that one of Kitware's computer vision team members has developed the visualizations for ICCV 2021.  These visualizations provide a robust tool for attendees to navigate the vast amount of papers published each year through this conference as well as the workshops.  Please visit these visualizations on the official ICCV website to review the papers and workshops in preparation for an excellent conference. You can also check out past visualizations for CVPR 2020 and CVPR 2021 created by Christopher Funk, Ph.D., a senior research and development engineer supporting the computer vision team.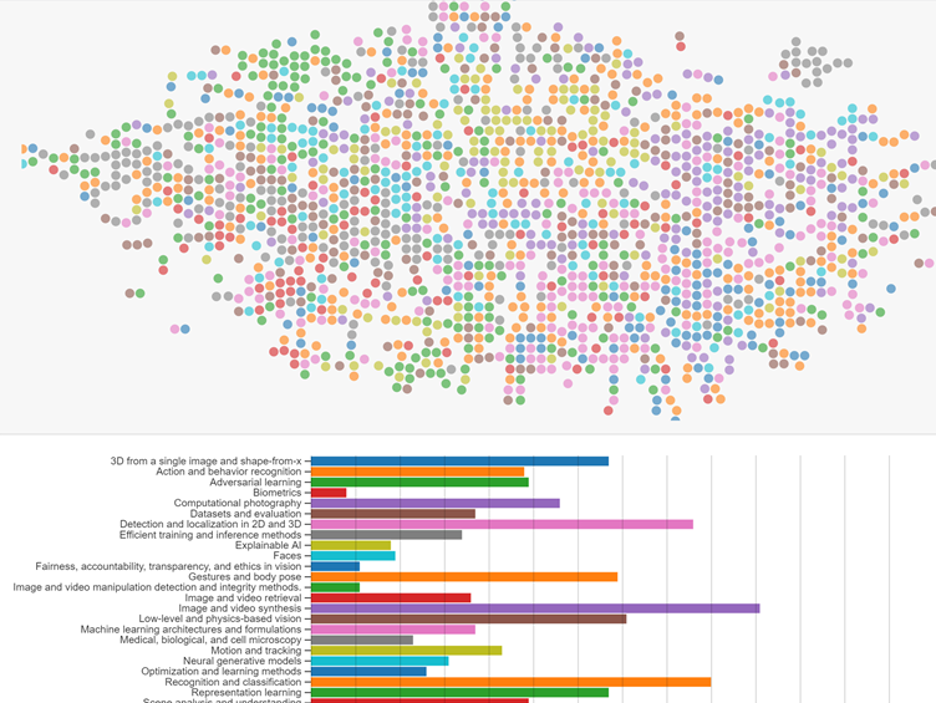 We are looking forward to engaging with the international vision community and sharing information on our cutting-edge open source vision software, Video and Image Analytics for a Marine Environment (VIAME). This is an open source toolkit developed in partnership with NOAA National Marine Fisheries Service being used internationally by scientists, researchers, students, and others to perform do-it-yourself Artificial Intelligence (AI). It analyzes video from underwater cameras, drones, and satellites using AI to identify and count marine life automatically. We have been working to extend VIAME to meet other capabilities and needs as well as to include Kitware's ongoing research and capability development in computer vision and machine learning.
Since 2014, Kitware has been a leader in computer vision deep learning. Deep learning plays an essential role in everything we do, and it has allowed us to dramatically improve object detection and tracking, object recognition, scene understanding, and content-based retrieval. Kitware's Computer Vision Team recognizes the value of leveraging our advanced computer vision and deep learning capabilities to support academia, industry, and the DoD and intelligence communities.
Our technical areas of focus include deep learning, 3D vision and super-resolution, object detection and tracking, complex activity, event, and threat detection, image and video scene understanding, image and video forensics, and interactive artificial intelligence and IQR. We also continuously explore and participate in other research and development areas for our customers as needed.
We partner with many academic institutions, such as Harvard, Massachusetts Institute of Technology, Cornell University, and the University of California. We also work with various government agencies, such as the Defense Advanced Research Project Agency (DARPA), Air Force Research Laboratory (AFRL), the Office of Naval Research (ONR), Intelligence Advanced Research Projects Activity (IARPA), and the U.S. Air Force.
Our Computer Vision Expertise
Kitware has developed and deployed an operational Wide Area Motion Imagery (WAMI) tracking system for intelligence, surveillance, and reconnaissance in theatre, providing analysts with exploitation capabilities that connect people with sensors and platforms. Our work with DARPA has led to extensive research, development, and deployment of methods to more accurately identify and track objects and people, with the capability of delivering this information directly to the soldiers on the ground. Our work on the Visual Global Intelligence and Analytics Toolkit (VIGILANT), funded by AFRL via the Small Business Innovation Research program, is a collaborative effort to develop object detection in satellite imagery. Together with the Rochester Institute of Technology's Digital Imaging and Remote Sensing and Real Time Vision and Image Processing Labs and the Middlebury Institute of International Studies at Monterey, James Martin Center for Nonproliferation Studies, we have been working to improve object-based change detection and unstructured change detection.
To learn more about Kitware's computer vision work, you can email us at computervision@kitware.com. We look forward to engaging with this community and sharing information about Kitware's ongoing research and capability development in computer vision and deep learning.
Kitware is also hiring!
If you are looking for a career opportunity and are interested in joining the Kitware team, please visit our careers page to view our current openings and apply today!