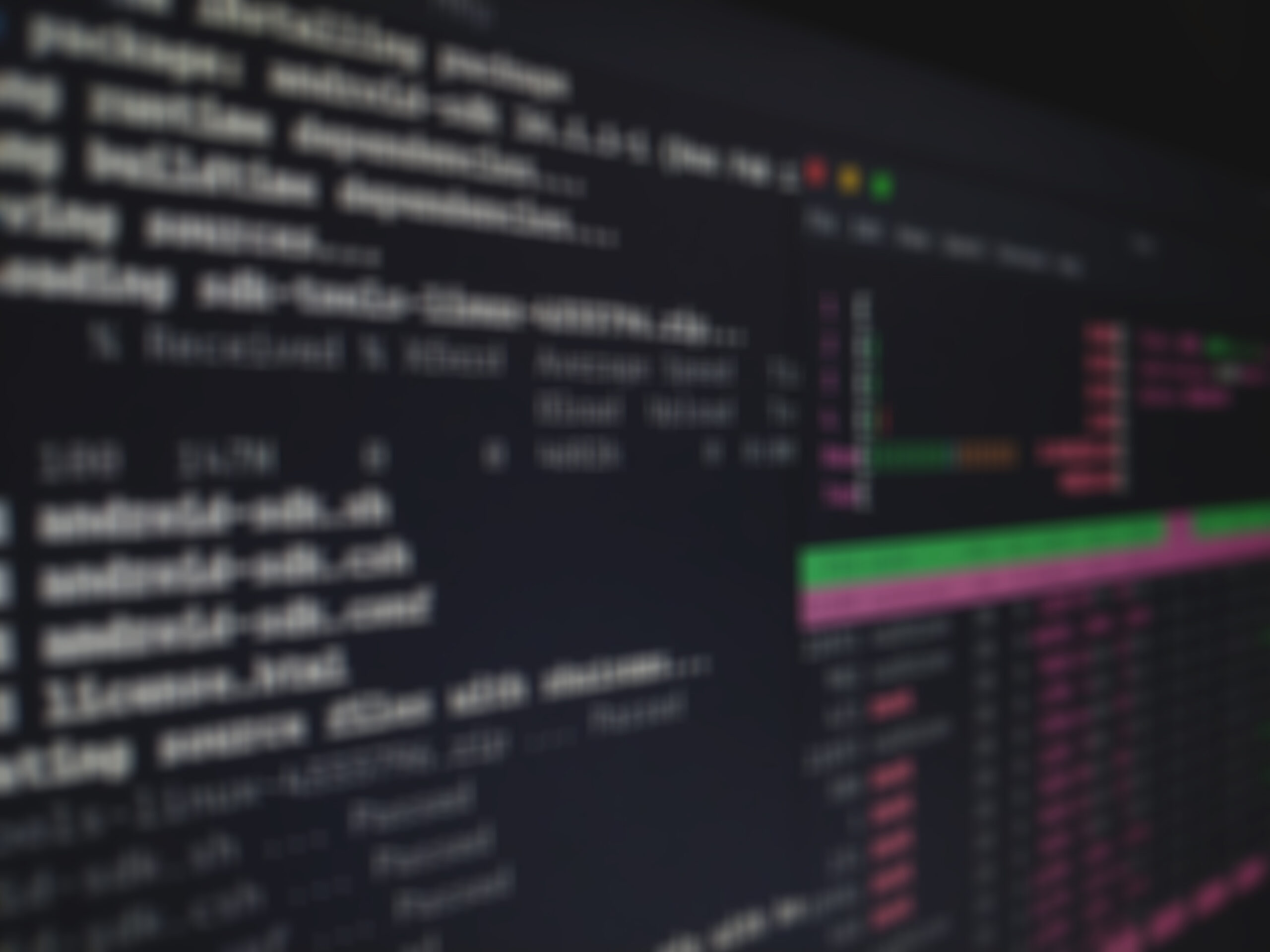 Kitware is a family where enjoyment has no boundaries. This time Kitwareans decided to welcome spring with a family-friendly hike up Hadley Mountain, a popular climb in the southern Adirondacks. Several of us carpooled together, including a younger hiker; to our surprise, DJ brought his toddler Saamya along! We were all excited to see her chirpy and happy!
DJ, Juie, Saamya, Megha, Zeel & I reached the trailhead around 12.30 pm. There weren't many cars in the parking area that day, but when we checked the guest register we found some familiar names of folks who had gotten a head start.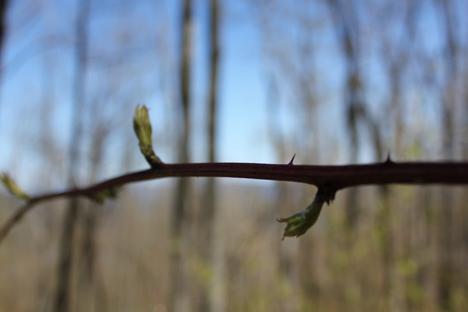 We began by DJ, Juie, and Zeel taking turns carrying Saamya, particularly because the initial climb was steep and rocky. There was a beautiful stream right beside us as we were climbing and we could hear the rhythmic sound of flowing water in the calm of the forest. We also saw fallen trees, out with their roots that were bigger than we imagined. The faint light rays through the woods were a pretty sight.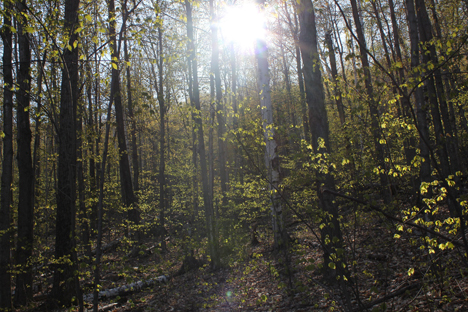 We were climbing, clicking pictures, stopping to catch our breath, and playing with Saamya. Half way through we rested for some snacks and fruit. After eating, Saamya decided to get on her feet and it was amazing to see the one-and-a-half year old child trek her way holding our hands. Her precious little steps, sometimes skipping, splashing her feet in the running water, all happy in her own world, was an added sight to the beautiful natural wonders around.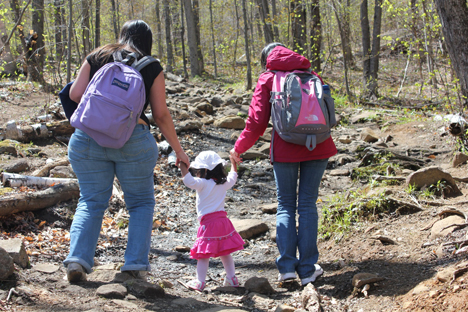 We spoke about our other hiking experiences. DJ and Julie had done this hike before, but for Megha, Zeel & me it was our first time up in the Adirondacks. I have had a chance to hike through the Delaware Water Gap & Shenandoah Valley in Virginia, but this was the first hike after marriage and Zeel's first hike ever so it had its own charm. One memorable experience was having a snake slither right before us. I quickly managed to get a shot at it (with my camera, of course!!).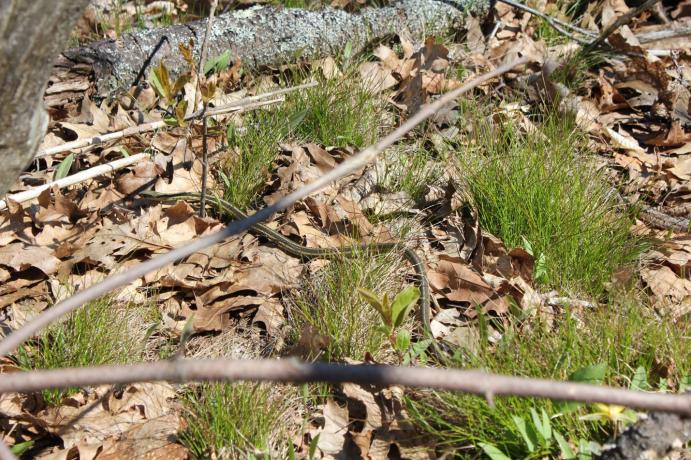 As we were going along we saw familiar faces coming towards us. It was Nicole and Juda with their friends and Obelaika (Juda's white Siberian husky), and we decided to take a group picture. They warned us about the chilly weather at the summit but at the same time encouraged us not to miss the beautiful view.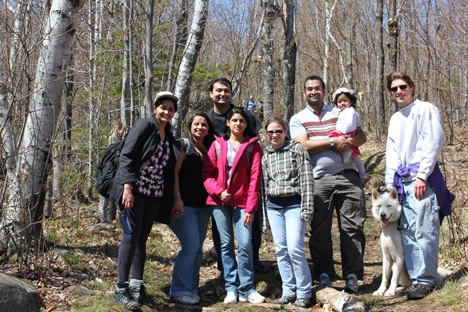 The wide-open views of Great Sacandaga Lake, the High Peaks, and Lake Champlain were breath-taking. We were tired by the climb, but the views were refreshing and lifted our spirits. We had carried sandwiches and decided to unwind and picnic after working up an appetite on the hike.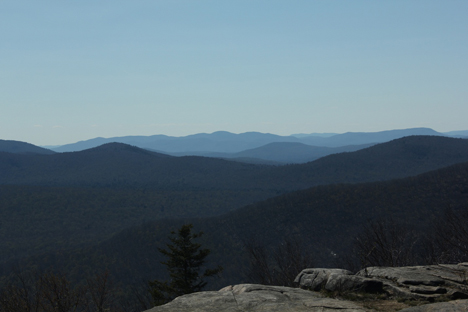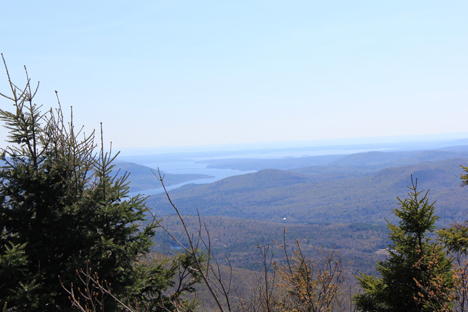 We made it down the mountain in less than half the time it took to climb, but were all tired and ready to crash in the car once we got back. Overall it was a great experience and one that we'll cherish.