Kitware Participates in the 2019 Workforce Team Challenge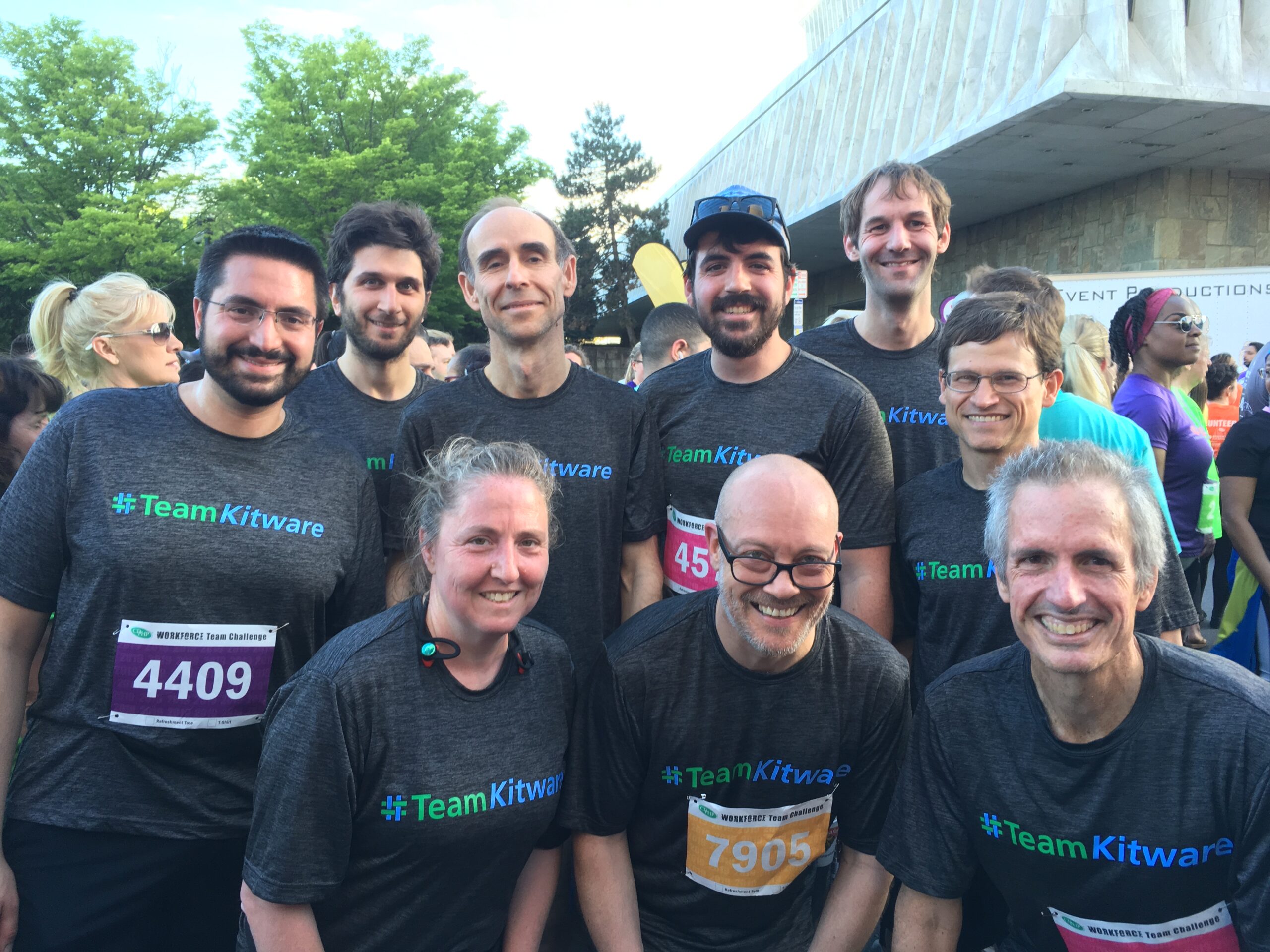 On May 16 Kitware sent nine participants to the 2019 CDPHP Workforce Team Challenge to run alongside hundreds of other Capital Region organizations. The annual 3.5-mile race drew over 8,000 runners and walkers to the starting line at Albany's Empire Plaza. Blue skies and pleasant weather made for a perfect evening to run.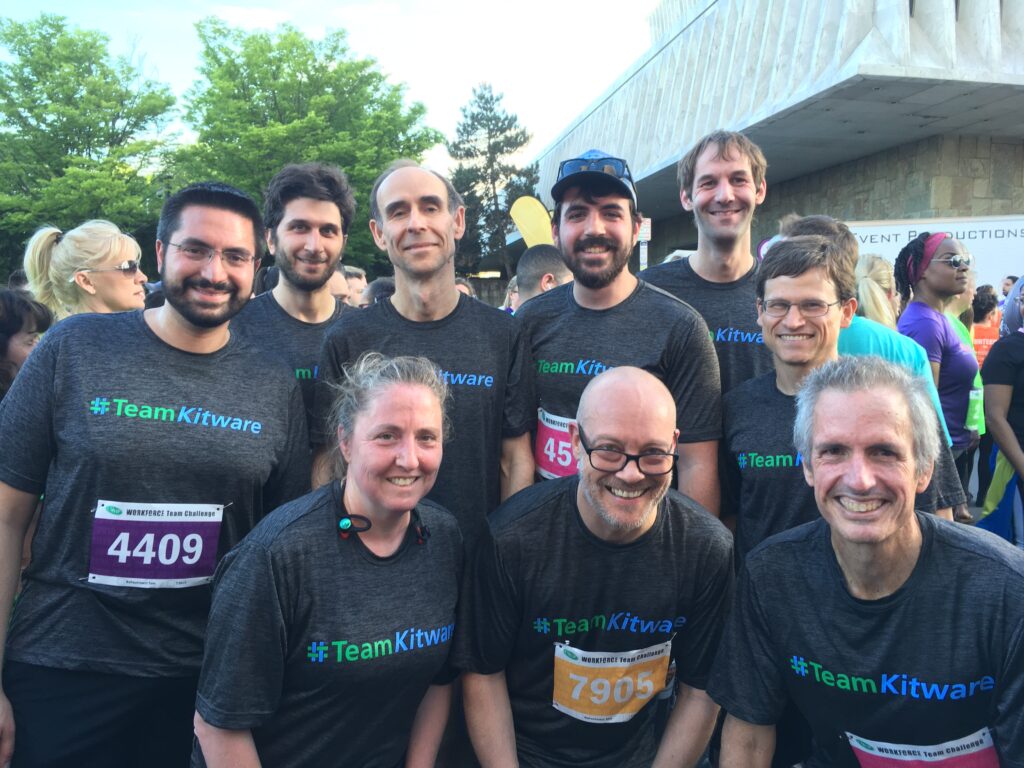 Our team members included Matt Leotta, Alessandro Genova, Dan Lipsa, Cameron Johnson, Matthias Kirchner, Jake Stookey, Lisa Avila, Bryon Bean, and Bill Hoffman. Bill Hoffman ran his way to a quick finish, placing first in the CEO division, and Jake Stookey came in 7th overall! Kitware's team placed 14th out of 542 teams.
Congratulations to all participants and a huge thank you to the event organizers, volunteers, and spectators!