Kitware's Dr. Stephen Aylward Named Fellow of the MICCAI Society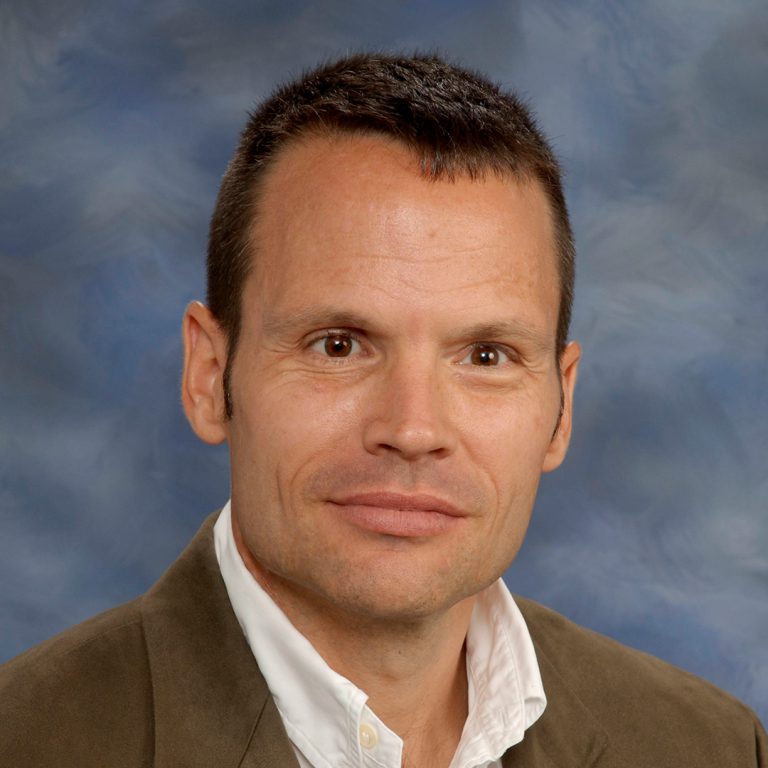 Distinguished Honor Reserved for Just Three Members Each Year
Kitware Inc. is proud to announce Dr. Stephen Aylward, senior director of strategic initiatives, has been elected as a fellow of the Medical Image Computing and Computer Assisted Intervention (MICCAI) Society.
The announcement was made on October 14 during the MICCAI annual conference that took place in Shenzhen, China. Only three members of the society are elected each year, making this a highly distinguished honor. It is the first time a Kitware employee has received this recognition.
The MICCAI Society is dedicated to the promotion, preservation, and facilitation of research and education in the fields of medical image computing and computer-assisted medical interventions. According to the society, Aylward was selected based on his work in promoting open source software, his outstanding service to the MICCAI community, and his contribution to the field of medical imaging analysis.
"To be part of this elite group is truly an honor," said Aylward. "I have been an active supporter of the MICCAI Society for more than two decades. It is humbling to see that my passion for advancing open source research and development not only impacts my work but is also recognized as a significant contribution to the medical imaging community."
Aylward, who joined Kitware in 2005 and is the founder of the company's North Carolina office, helps direct components of Kitware's medical research and broader advanced technology initiatives. He has served on the MICCAI board since 2013.
To learn more about Kitware's medical computing expertise and how it can be leveraged to benefit your research, please visit kitware.com/medical-computing
About Kitware
Kitware provides software research and development services to our customers who range from startups to Fortune 500 companies and include government and academic laboratories worldwide. The company's core areas of expertise are computer vision, data and analytics, high-performance computing and visualization, medical computing, and software process. More information can be found at kitware.com.