Medical Computing
Our medical computing team develops algorithms and custom software for researchers, product developers, and clinicians. To do so, we partner with universities on grants from the National Institutes of Health and with commercial companies for product development. For example, we have worked with the University of North Carolina at Chapel Hill to develop a novel ultrasound-based approach to cancer detection and diagnosis, Brigham and Women's Hospital to create 3D Slicer, and SonoVol to build an imaging system for high-throughput longitudinal animal studies. Through collaborative research, we solve current medical challenges by marrying technology and clinical expertise. This expertise covers algorithm design, software application development, quality control processes, and medical data management.
In addition, we have a long history leading and contributing to open-source platforms that serves as the foundation of many medical visualization and data processing tools. We were one of the original creators of the Insight Segmentation and Registration Toolkit (ITK), which is the industry standard for medical imaging applications. We also lead the 3D Slicer project.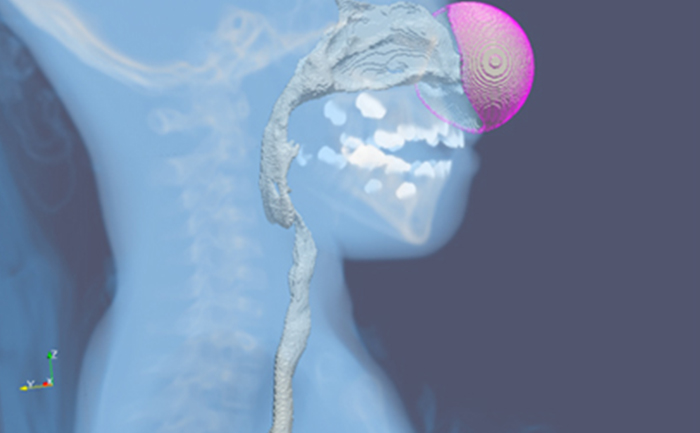 Surgical Planning, Simulation, and Guidance
Our extensive experience in the field of surgical planning and guidance includes fusing multiple imaging modalities and robust algorithms into applications that assist physicians before and during surgery. For example, we are developing a positron emission tomography–computed tomography (PET-CT) guided liver lesion biopsy technique and a software application for planning and evaluating treatment for craniosynostosis through quantitative, robust, accurate, and reproducible methods that assess cranial shape.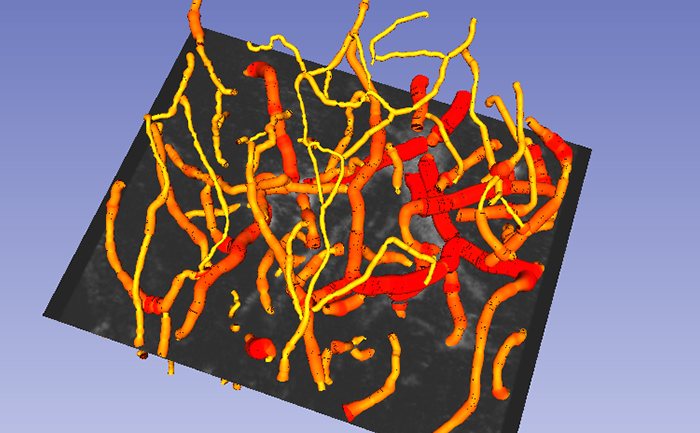 Vascular Image Analysis
We have developed open-source algorithms for vessel modeling, a computer-aided diagnosis system for precision medicine research in acute stroke patients, and a novel approach that uses acoustic angiography to measure small changes in microvessels. We can adapt these technologies for other pre-clinical and clinical investigations and for additional neurovascular conditions such as sickle cell disease, Moyamoya disease, aneurysms, post-traumatic stress disorder, and traumatic brain injuries.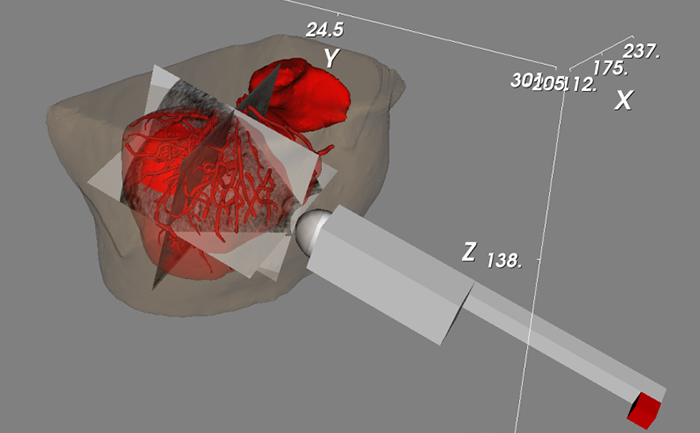 Ultrasound Imaging
We perform research and development with academic and industrial pioneers in the field of ultrasound research to drive pre-clinical research, pre-hospital patient triage, and post-hospital patient monitoring. We create integrated software and hardware systems for next-generation ultrasound devices that will ultimately result in improved healthcare and cost-savings for the healthcare system. In particular, we focus on approaches that enable the use of low-cost ultrasound equipment in a broad range of clinical contexts by relatively less-experienced medical personnel.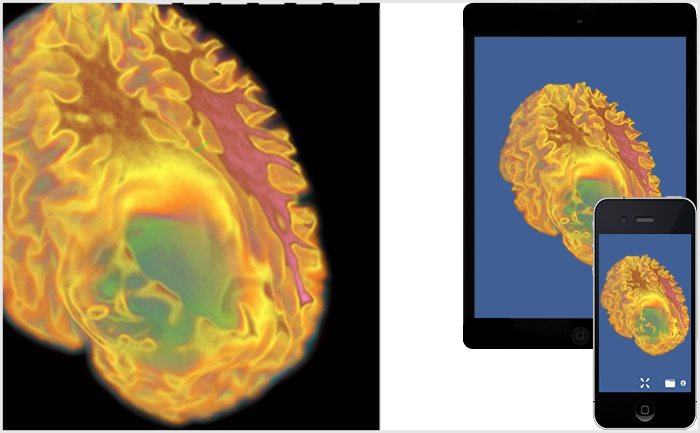 Cross-platform Interactive Applications
We develop interactive web and mobile applications for iOS and Android platforms. These applications not only leverage our expertise in medical image visualization, but they implement our high-quality software process and our data management technology. Our solutions span from software platforms with intuitive user interfaces that run semi-automated image analysis tasks to applications with full multi-touch gesture support for Q-Review of segmentation and registration results. Imaging technologists, surgeons, radiologists, and clinicians benefit from these solutions.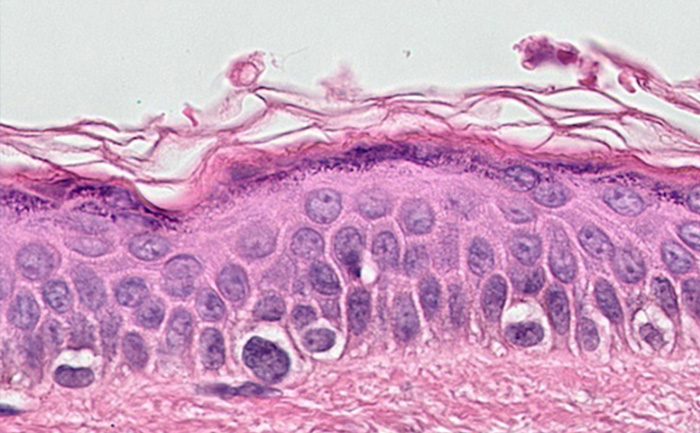 Digital Pathology and Large-image Visualization
Large-scale imaging is driving innovation in the medical and biological sciences. In collaboration with Harvard Medical School, we have developed SlideAtlas, an open-source digital pathology system that supports remote collaboration on a variety of devices over standard networks. While initially targeted to pathology applications, we can readily adapt this infrastructure to other uses.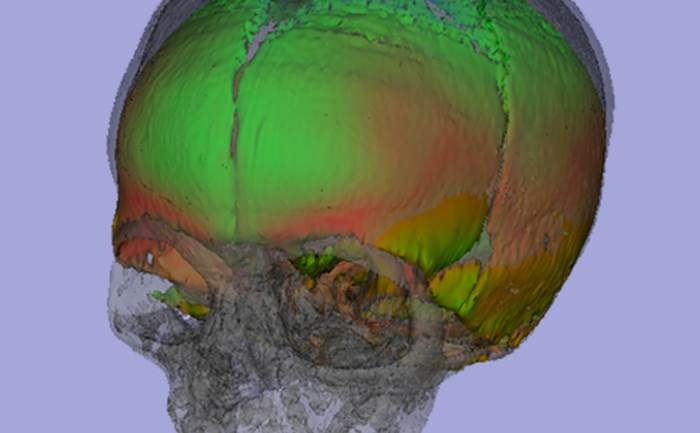 Dental and Craniofacial Image Analysis
We have extensive experience and offer research, software development, and consulting services for projects in dental and craniofacial image analysis. We have developed methods to quantitatively explore diseases and conditions of the craniomaxillofacial (CMF) complex to improve early diagnosis, treatment planning, and outcome monitoring. Our other areas of expertise include analysis of different bony structures in the skull from medical CT and design of quantitative protocols to improve cranial reconstruction and orthognathic surgery planning.
What We Offer for Your Project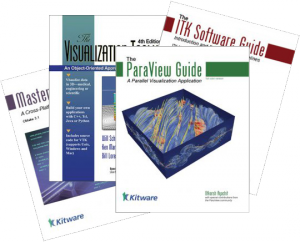 As a software research and development company, we provide consulting, collaboration, support, training, and books to help in the above areas of focus.
Medical Computing Platforms
The Insight Segmentation and Registration Toolkit (ITK) is a software development solution for medical image processing, segmentation, and registration. ITK is a library of segmentation and registration imaging algorithms tailored for medical investigations. The toolkit supports a variety of imaging data formats.
3D Slicer is a medical image computing and visualization application. 3D Slicer works with optical imaging, MRI, CT, and ultrasound data. We have applied 3D Slicer to a range of research and commercial applications.
Pulse Physiology Engine contains physiological systems and a common data model.