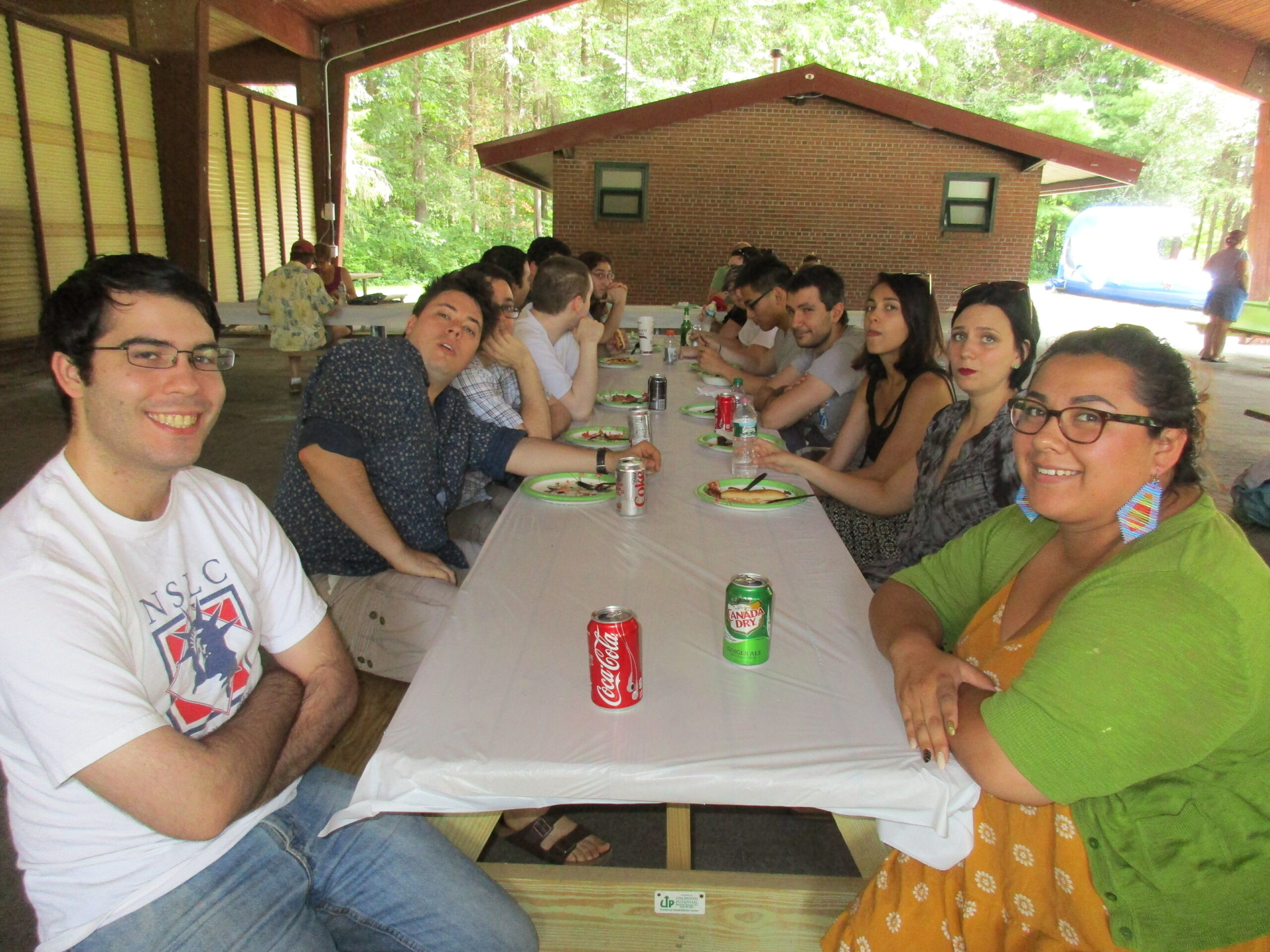 The heart of summer has brought many exciting events to Kitware!
Earlier this month, we explored our skills in visual imagery through fabric markers. Since we had mastered tie-dye, we took a new approach to capture unique styles with eye-catching designs. To see more of our colorful creations, please check out our album on Facebook.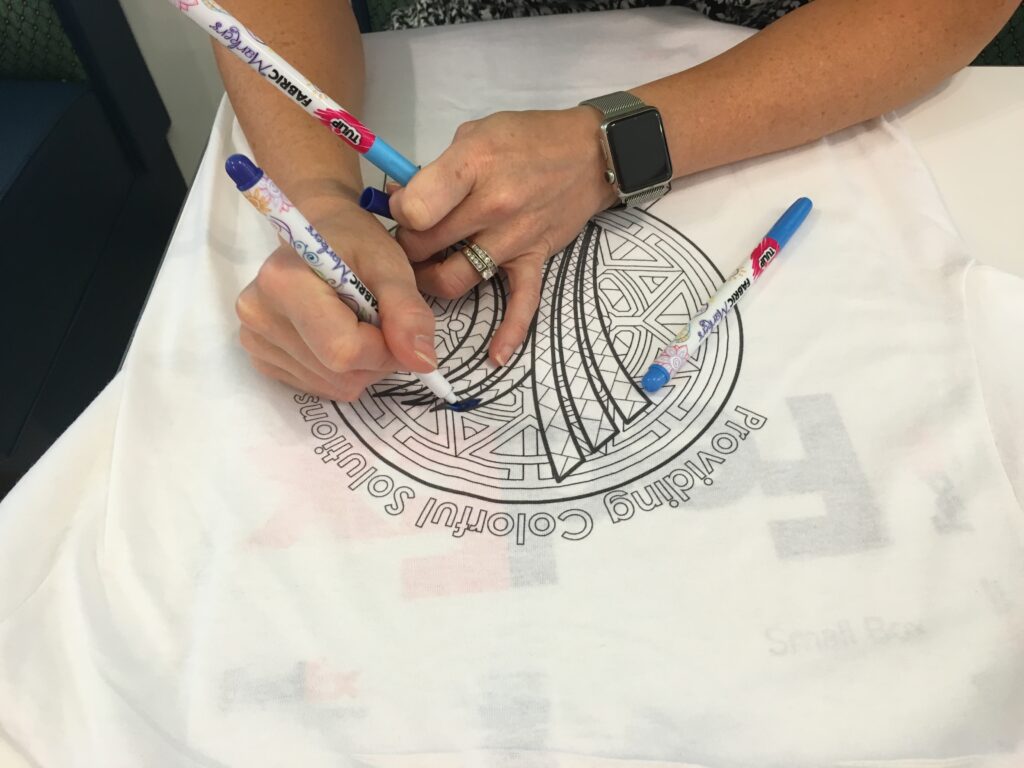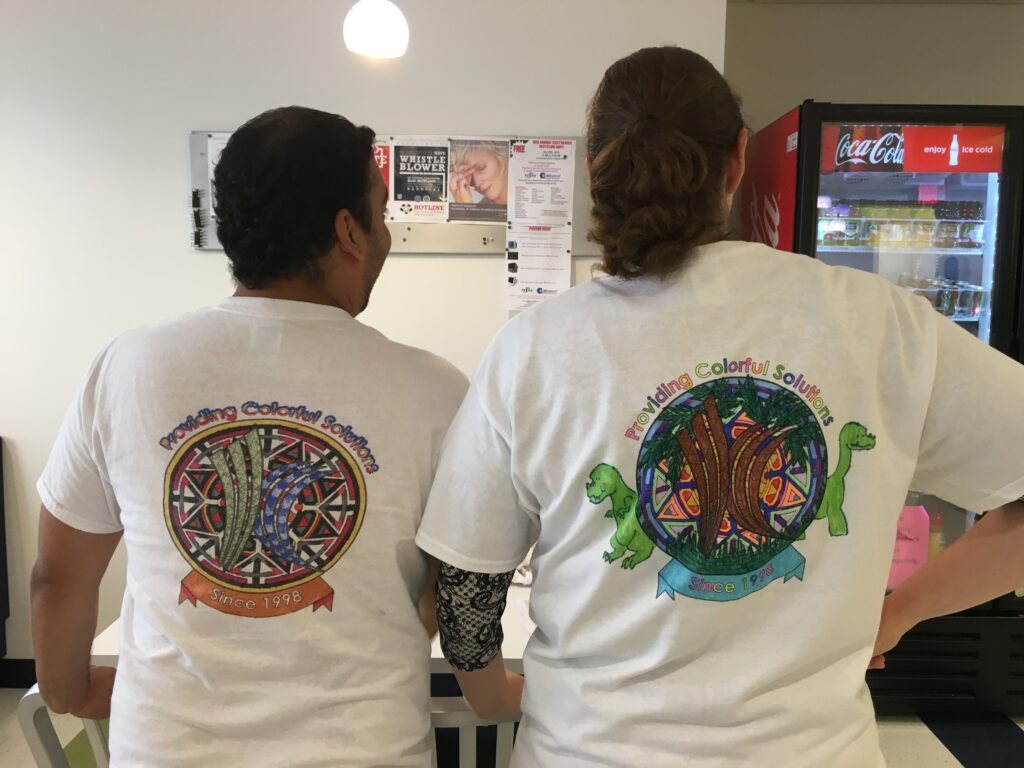 The next week, we met in the kitchen and grabbed spoons for a sweet, frozen dessert. What a refreshing way to say "Happy birthday" to those born in the month of July!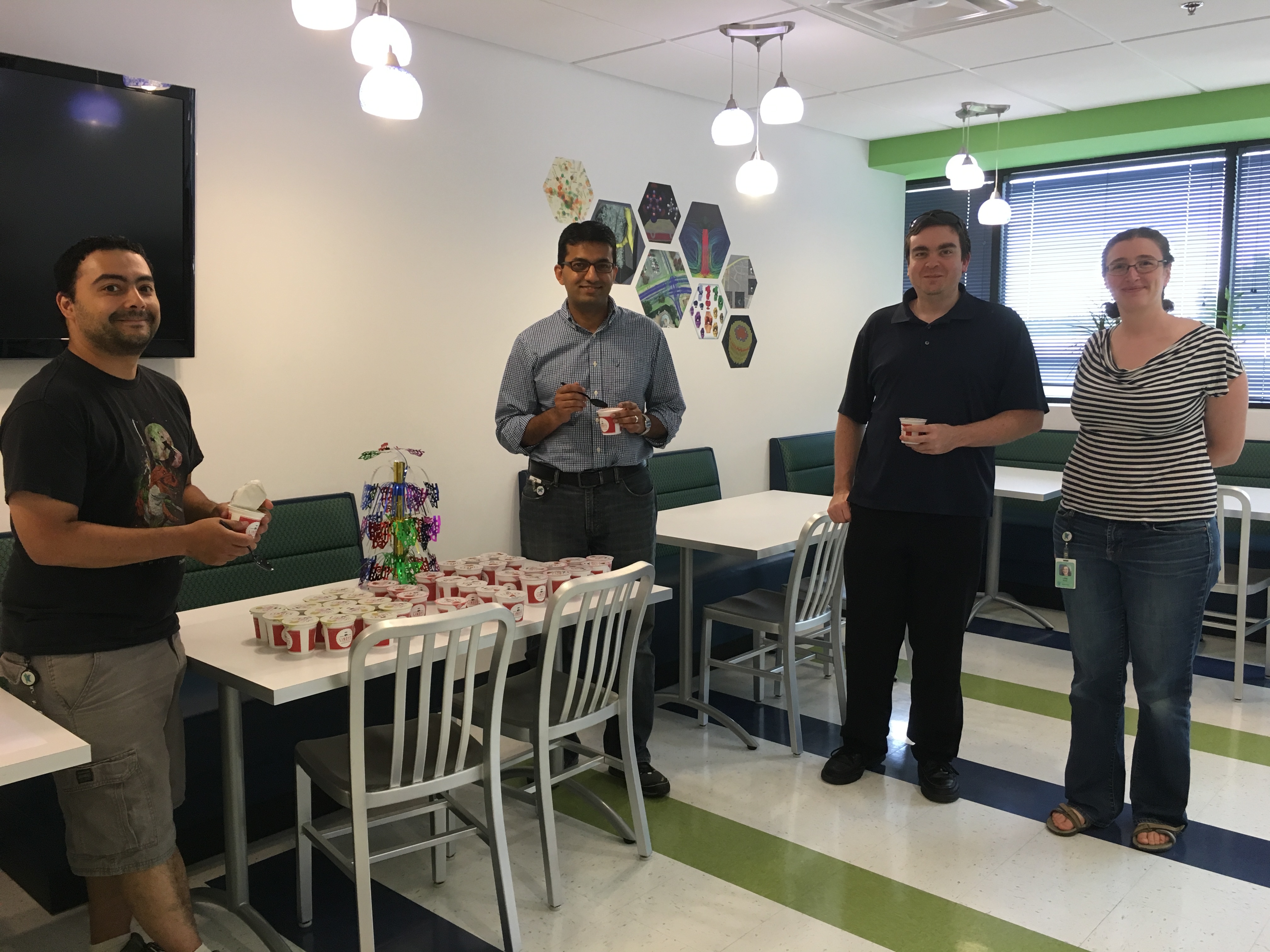 July also marked our annual picnics in Carrboro, North Carolina, and Clifton Park, New York. We relished the great outdoors and went swimming, canoeing, trampoline jumping, water sliding, and much more. Libby Rose, who began in May as a business development representative, shared her experience with us. As she noted, the picnics were full of "sunshine, fun times, and great food."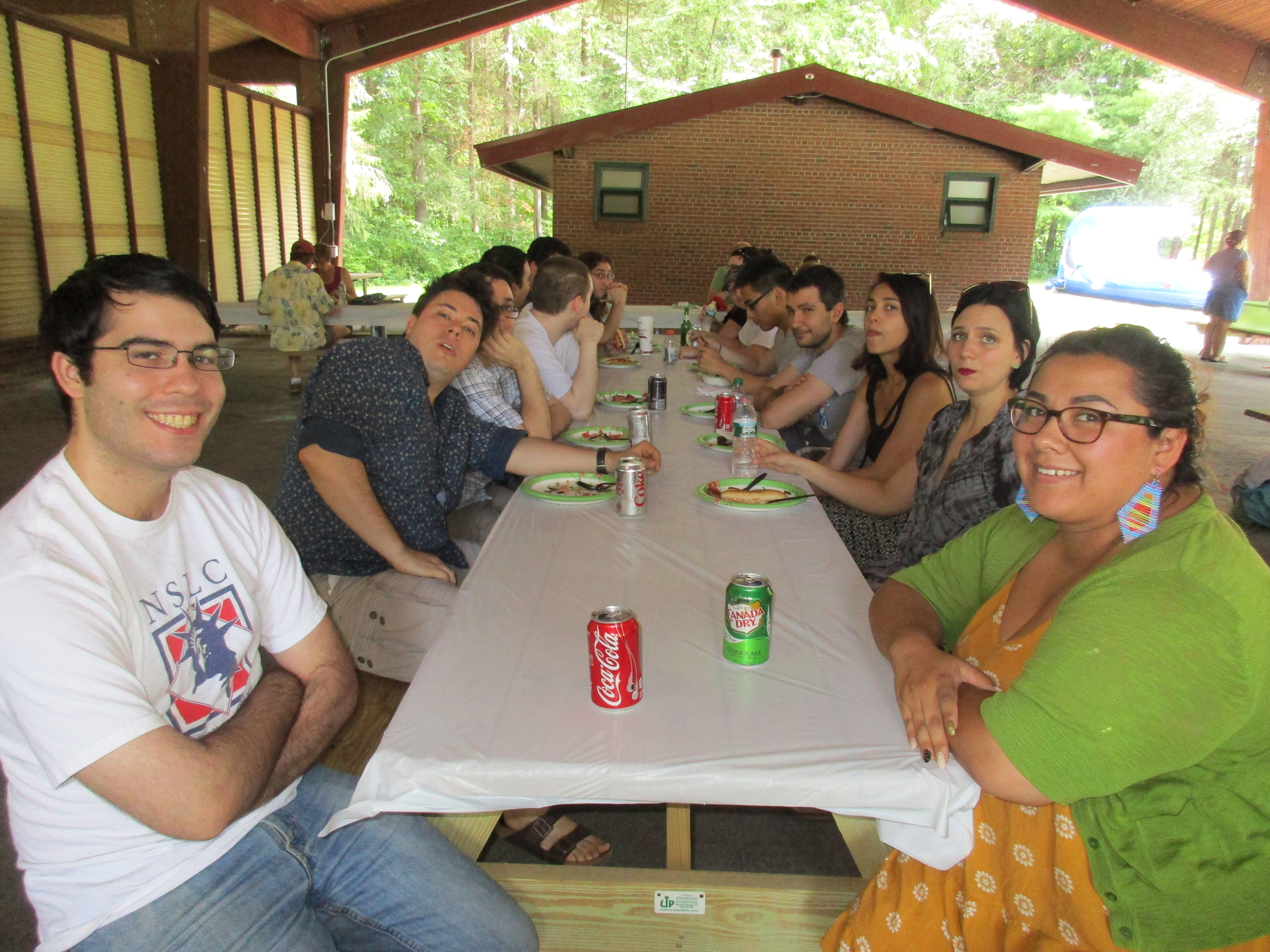 To get further in touch with nature, we ventured to Waterford Harbor in Upstate New York for a kayaking expedition. We sported our new T-shirts and Kitware colors, as we headed to the boat launch.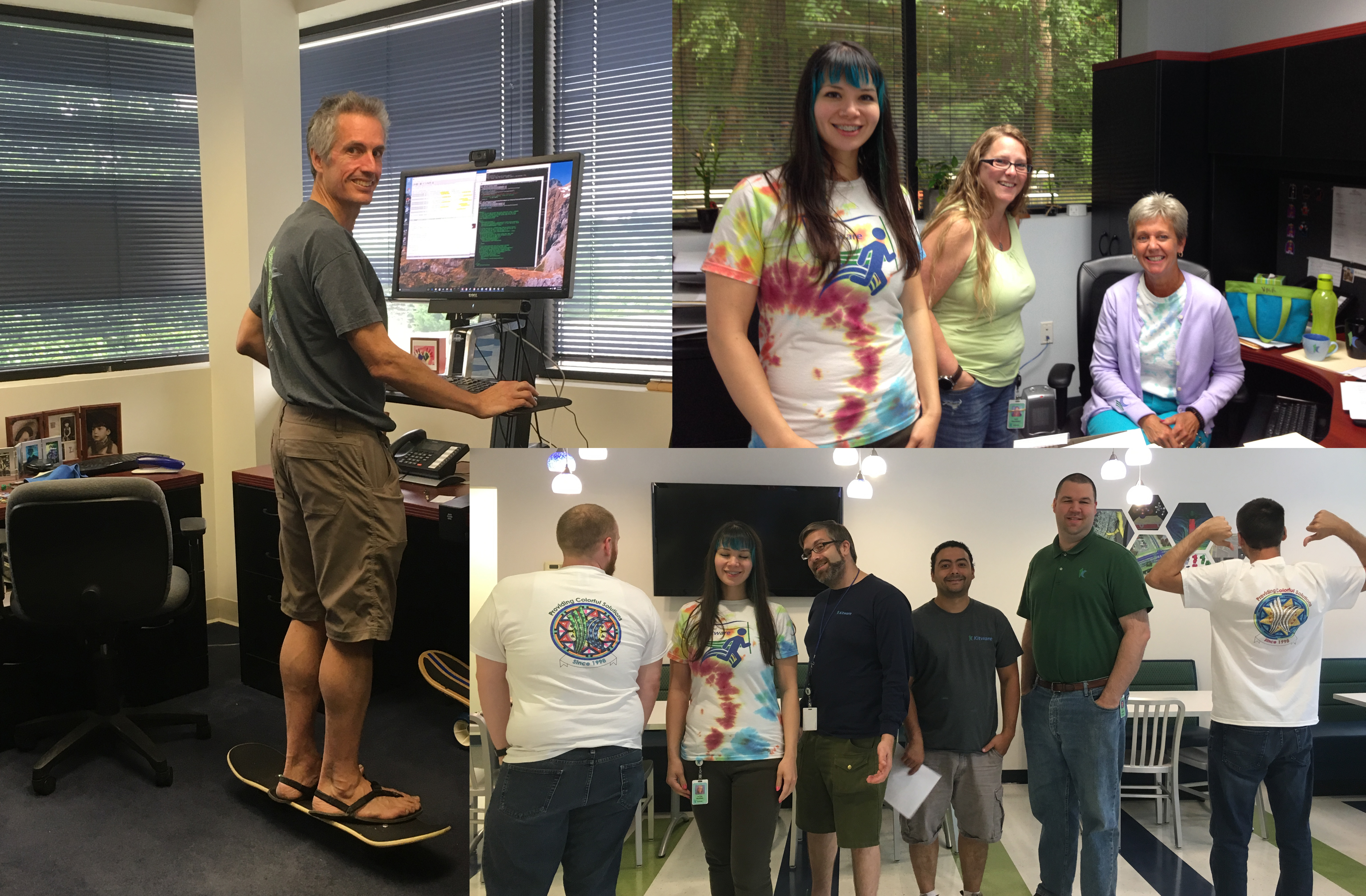 The launch brought us to where the Mohawk River flows into the Hudson River. We paddled up a branch of the Mohawk River along the south side of Peebles Island. We avoided water chestnuts and other weeds as we approached a waterfall. We then came back downstream and paddled up the main channel as far as Lock E-2. This is the first lock on the New York State Barge Canal. From kayaking to horseback riding, it is always nice to take advantage of the many summer activities that the Capital Region of New York has to offer.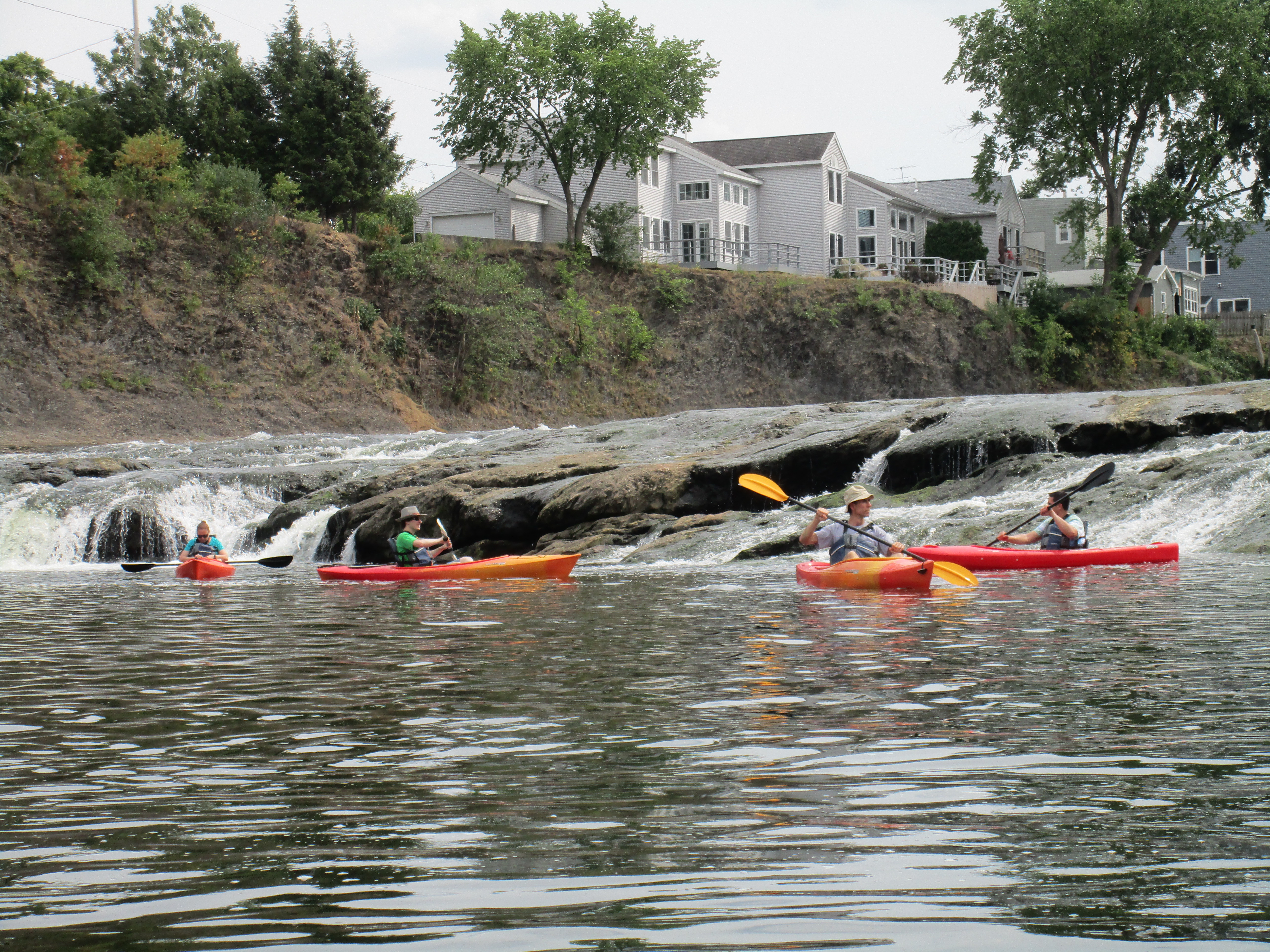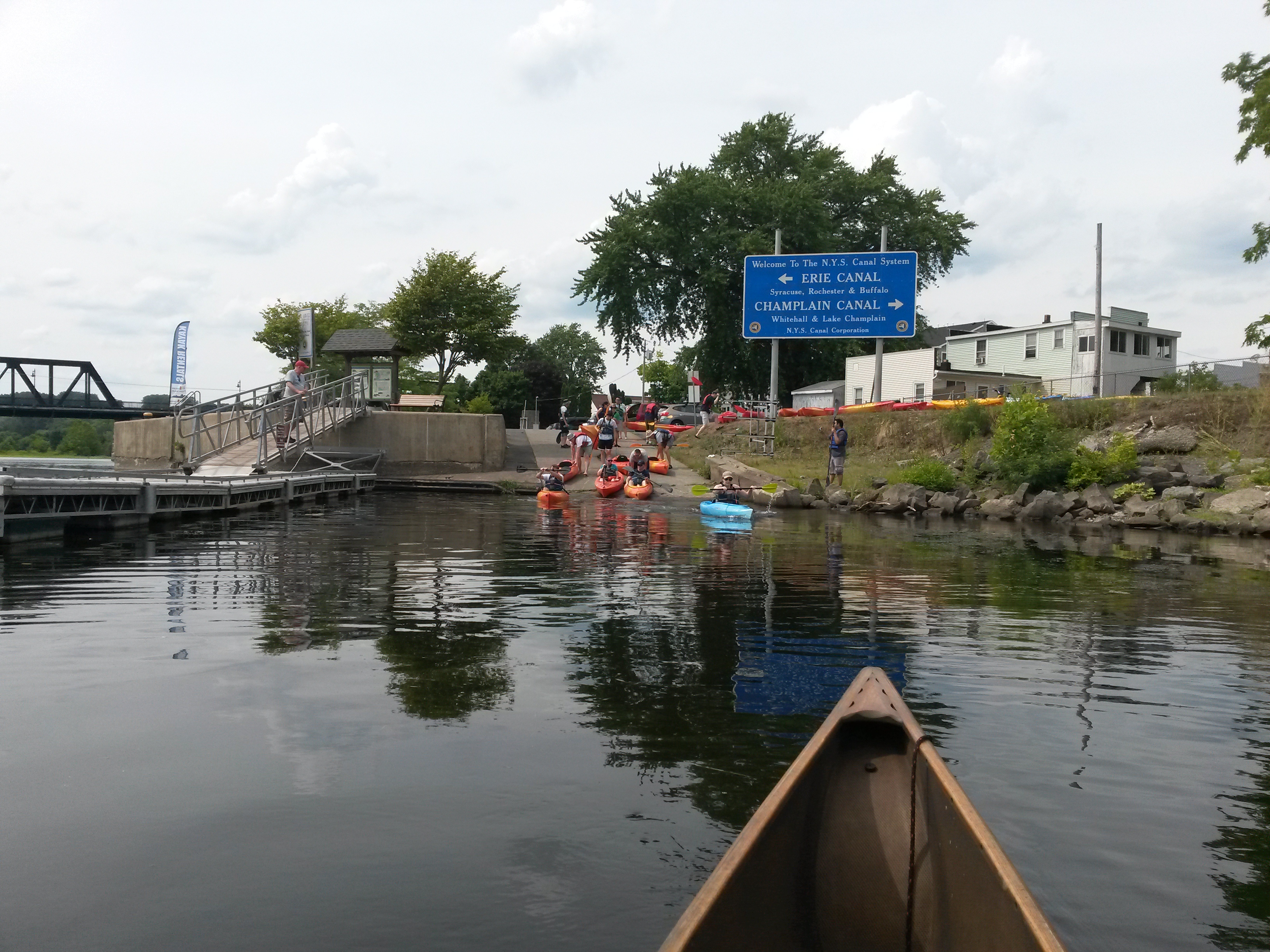 Want to get involved in the fun? We are looking to add to our team! In addition to outings and events, we enjoy generous perks and benefits, an award-winning work environment, and the opportunity to pursue our passions. Learn more about our available positions on our employment site.