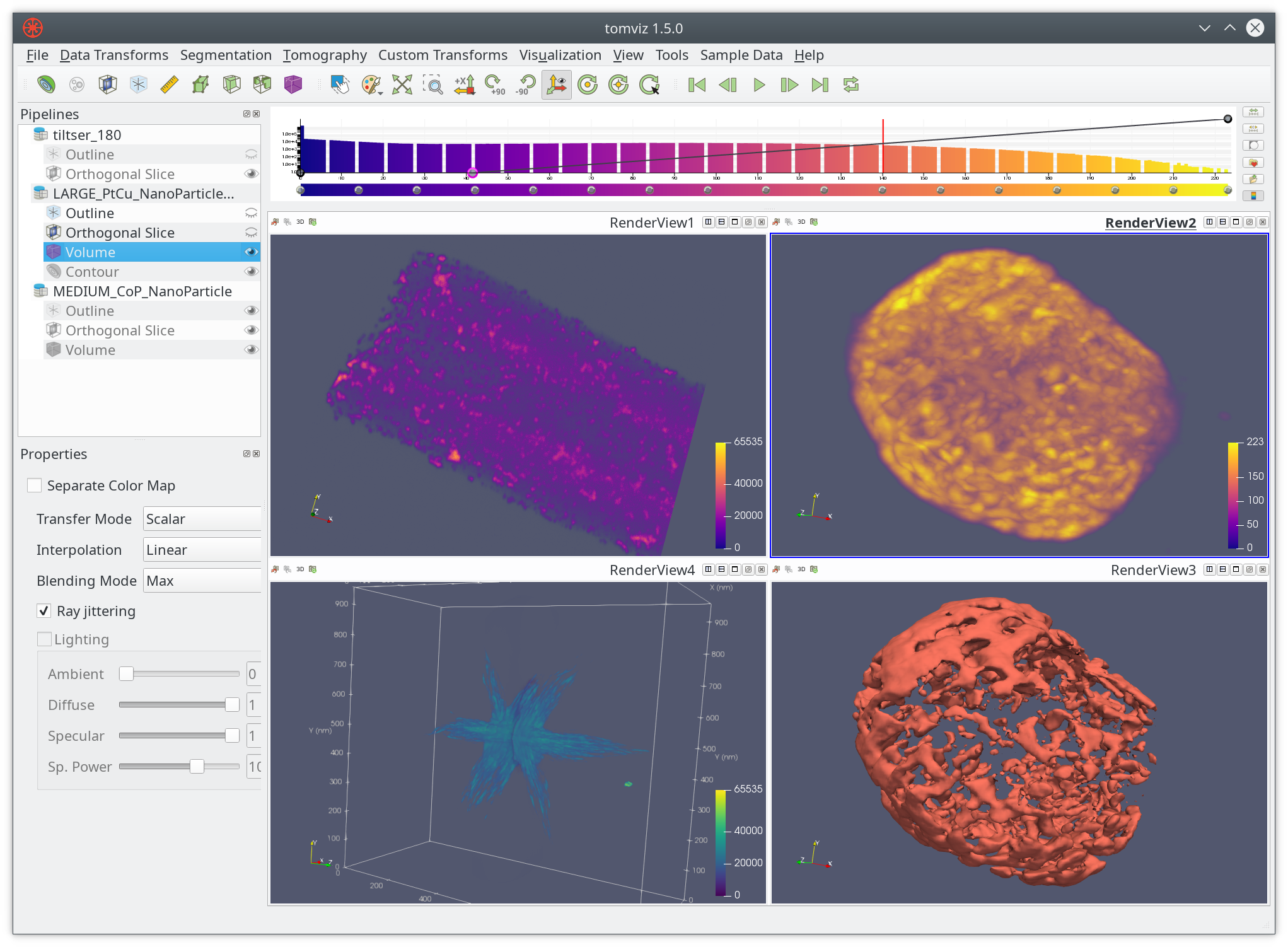 We are pleased to announce the release of Tomviz 1.5 (GitHub release page). This release contains a number of bug fixes and stability enhancements after we made significant improvements to our pipeline, state file, and related functionality in the 1.3 release. The state file, which is now saved as JSON, reflects the hierarchy shown in the application more directly, and supports saving/loading more complex pipelines.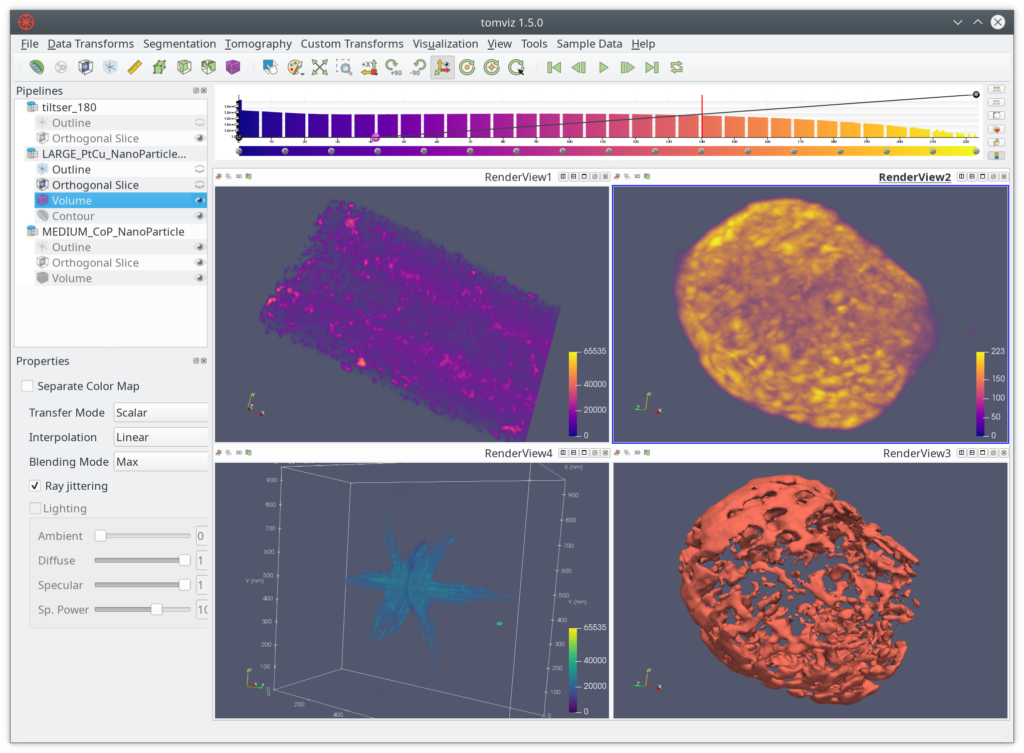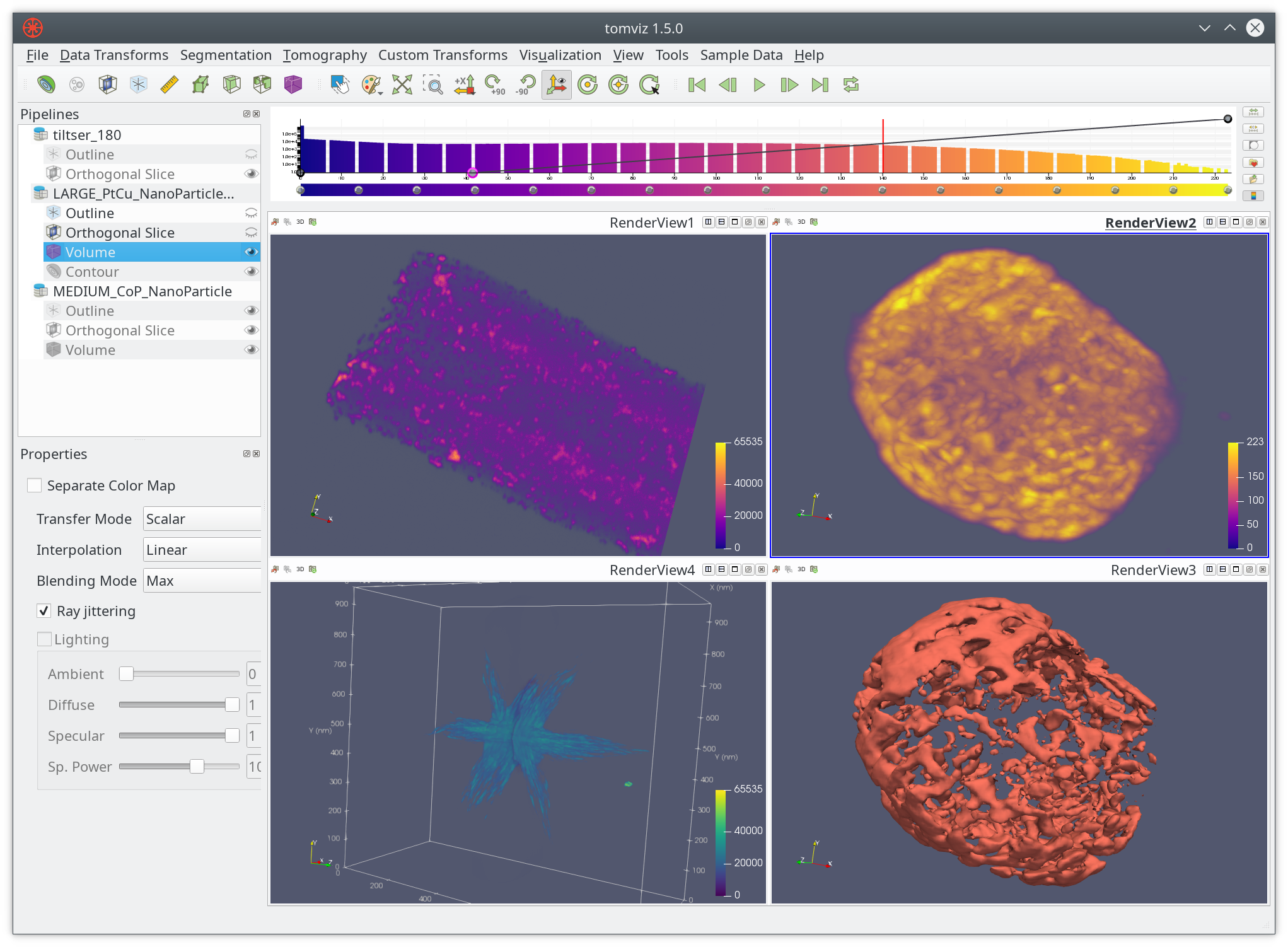 A critical bug affecting macOS Mojave that would cause Tomviz to crash on startup has been fixed, if you were having problems with Tomviz on macOS Mojave please try the new release and let us know if you experience any other issues. The live update support added for 1.4 has been improved. The time to preview image stack sizes was significantly reduced, and support for loading recently opened stacks was added. A number of speed improvements were made to decrease application startup time, and support for fixing the aspect ratio when exporting screenshots was added. Structural atomic data can now be loaded, and shown in the main 3D view, offering better support for atom probe tomography and atomic electron tomography applications.
A huge thank you to the community for all of their support, we had a number of great meetings at Microscopy and Microanalysis this year, and continue to improve our software in response to community feedback. We have added templates for reporting issues on GitHub to make it easier to report issues, and continue to make improvements to our software.
The Tomviz project is developed as part of a collaboration between Kitware and the University of Michigan under DOE Office of Science contract DE-SC0011385. This is a community project, and we are very pleased to take input and contributions from all in the community.