What's Brewing at Kitware's Headquarters Today?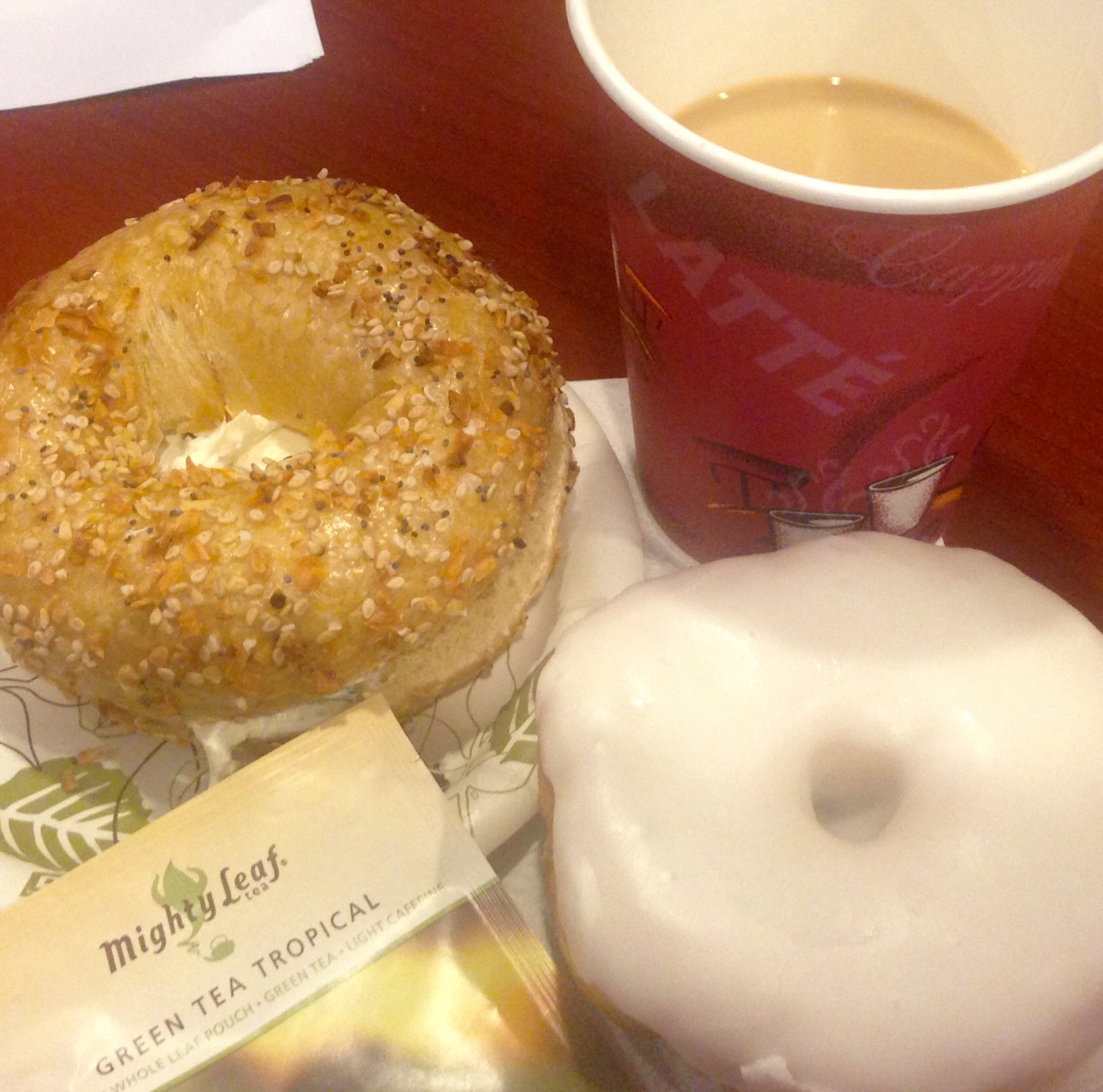 Today we celebrated our October birthdays. We had bagels along with fresh brewed coffee from Capital City Roasters.
A few months back we started purchasing our espresso beans from Capital City Roasters for our beloved espresso machines. We have had great feedback about the new beans and decided it would be a nice treat to have them come on-site so we could sample more of their coffees. Jim, from Capital City Roasters brought along with him a few options for us to sample. It also appears that Jim knew we also love to eat – he had some donuts and cinnamon rolls with him as well.
This was a great treat and nice way to start our Wednesday at KHQ. We hoped that everyone enjoyed it.