Andinet Enquobahrie and I attended the 95th General Session & Exhibition of the International Association for Dental Research (IADR), which was held in conjunction with the 46th Annual Meeting of the American Association for Dental Research (AADR) and the 41st Annual Meeting of the Canadian Association of Dental Research (CADR). We had the chance to explore the exhibition hall, where we met vendors who advertised technology for dental research. We also had the chance to attend a few interesting research presentations on medical imaging research, such as one by Dinggang Shen at the University of North Carolina at Chapel Hill on automatic segmentation of dental CBCT images and one by Laura Iwasaki and her team at the University of Kansas on mandibular structures mechanical stress simulation.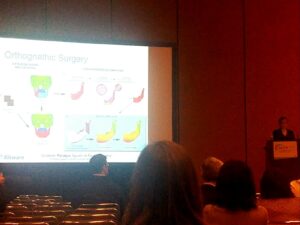 The oral session in which I presented our work, titled "Continuous 4D Shape Analysis of Mandibular Changes," was chaired by Dr. Iwasaki. The session was well-attended. Attendees were enthusiastic about the shape evolution technology, among other solutions, that we develop at Kitware. In particular, attendees were very keen on the 4D animations of mandibular shape changes that were generated with Paraview.
I also went to several poster sessions to present the work we have done in collaboration with Dental and Craniofacial Bionetwork for Image Analysis (DCBIA). The poster sessions offered great opportunities to showcase and discuss our joint efforts. Software development efforts at DCBIA continue to be very well-received by the dental research community.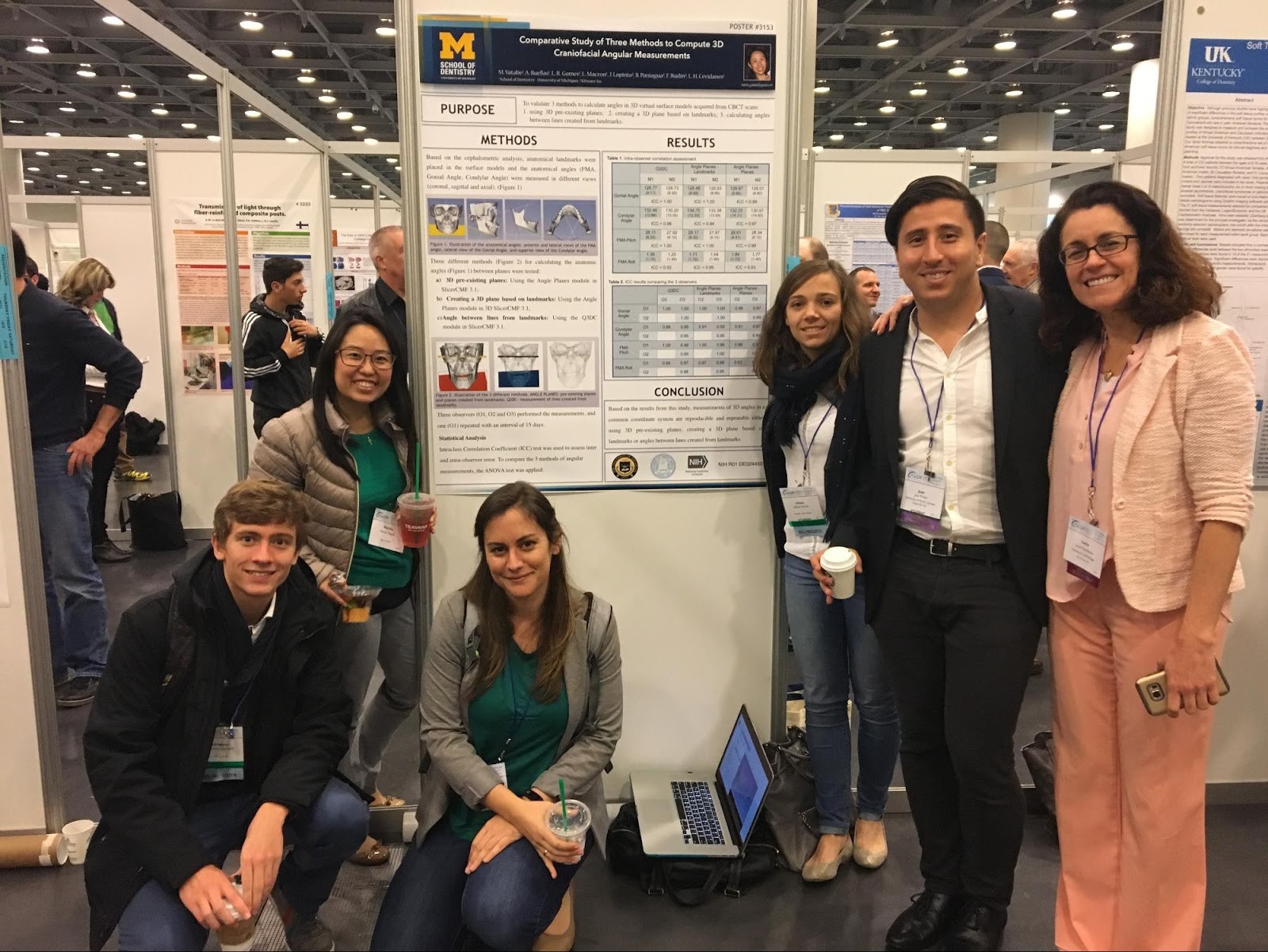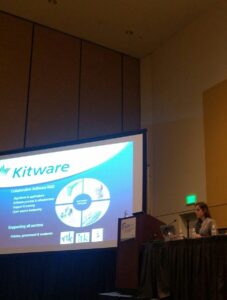 The "Using CBCT for Measuring Temporo-Mandibular Joint (TMJ) Changes and Tooth Movement" workshop, which we worked with DCBIA to organize, drew a sizable audience on Saturday. At the workshop, audience members learned about several image analysis procedures that use SlicerCMF, our custom version of 3D Slicer for craniomaxillo facial imaging research. We taught audience members how register, display and measure movements in temporomandibular joints (TMJs) and teeth through three-dimensional imaging. These measurements can aid in measuring treatment outcomes.
This year was the first time that we attended IADR. Our attendance was marked by sharing the strong vision we have for dental imaging research and by sharing our technology with the dental research community. It was a very positive meeting, and we are excited to carry our work forward.
If you are interested in using Kitware technologies for your dental imaging research projects, please contact me via kitware@kitware.com or beatriz.paniagua@kitware.com.