Kitware Recognized as a Great Place to Work™ for Second Year in a Row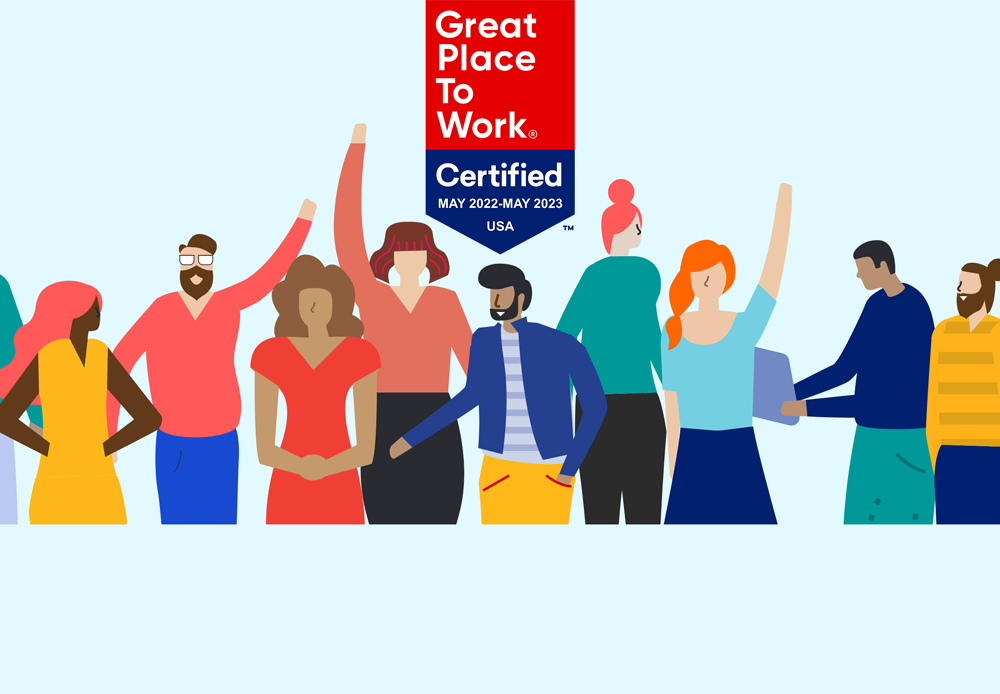 The employee-centric R&D company remains on the prestigious, national workplace award list for 2022-2023
____________________________________________________________________________
Clifton Park, New York. (May 25, 2022) – Kitware, a leader in developing custom software using open source technology and advanced AI, is proud to announce it has been recognized as a Great Place to Work™ for the second year in a row. This distinguished award is presented to companies whose employees feel they have established a positive work culture. This year, an impressive 99% of employees stated they think Kitware is a great place to work.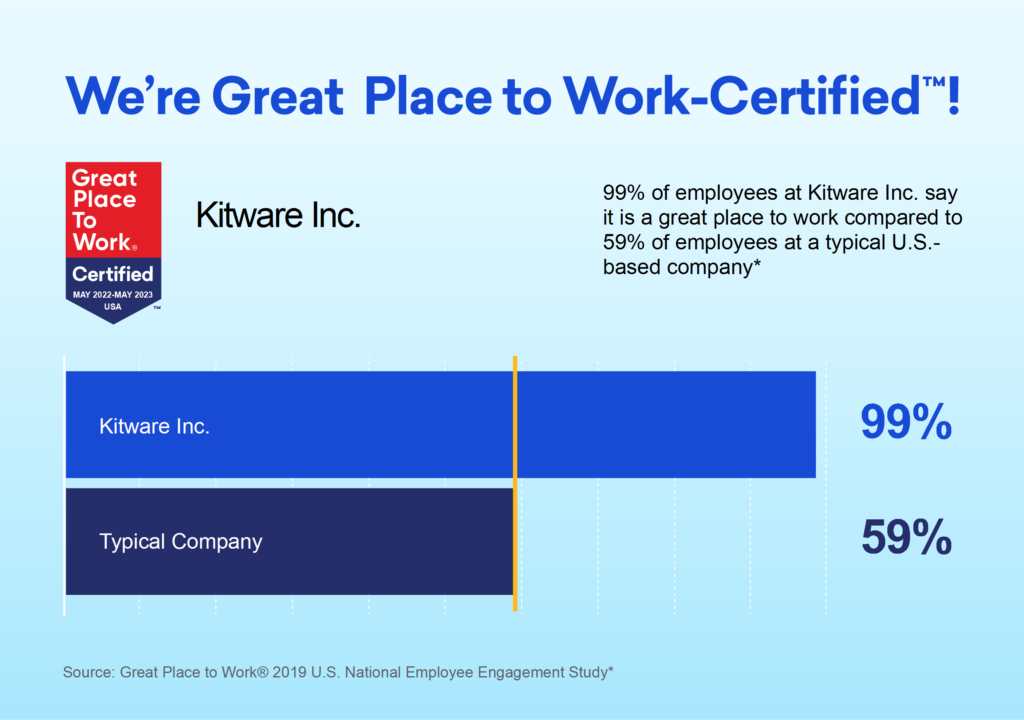 Kitware's mission is to positively impact the world by advancing science and technology through collaborative research and development projects. The company credits its employees for enabling Kitware to fulfill this mission year after year. "Cultivating an environment where people can thrive and enjoy coming to work every day makes Kitware more innovative," said Lisa Avila, co-founder and CEO of Kitware. "That's why we look for meaningful ways to demonstrate to our employees how important they are to us."
With the continued uncertainty surrounding COVID-19 over the past year and an accelerated shift to hybrid work environments in the industry, Kitware employees have increased flexibility to craft an in-office, remote, or hybrid work schedule that meets their needs. The company expanded its employee hardware budget to allow for home furniture purchases to ensure a comfortable work environment and scheduled many virtual social events throughout the year to help keep employees connected.
In addition to supporting its employees, Kitware has numerous initiatives that positively impact the community at large. From volunteering to clean up local parks to collaborating on challenging projects that relate to ethical AI practices, Kitware empowers employees to make a difference in the world. Kitware's Open Door Scholarship, a program for Black or African American high school seniors pursuing a degree in computer science, is now in its second year. Through this program, the company is helping to make future workplaces more diverse.
Great Place to Work® is the global authority on workplace culture, employee experience, and leadership behaviors proven to deliver market-leading revenue, employee retention, and increased innovation.
____________________________________________________________________________
About Kitware Inc.
Kitware delivers innovation through custom software solutions built on open source technology and advanced AI. Kitware collaborates with customers to solve the world's most complex challenges through advanced technical computing, state-of-the-art artificial intelligence, and tailored software solutions. Since its founding in 1998, Kitware has developed a reputation for deep customer understanding, technical expertise, and honest interactions. The company is proud to be 100% employee-owned. For additional information, visit kitware.com or follow them on Twitter, LinkedIn, and Facebook.
###