Kitware's headquarters in Clifton Park, NY held their annual picnic Saturday, August 10th. Expecting the hot, humid, dog days of summer we changed out the giant slide for the
Big Kahuna Waterslide.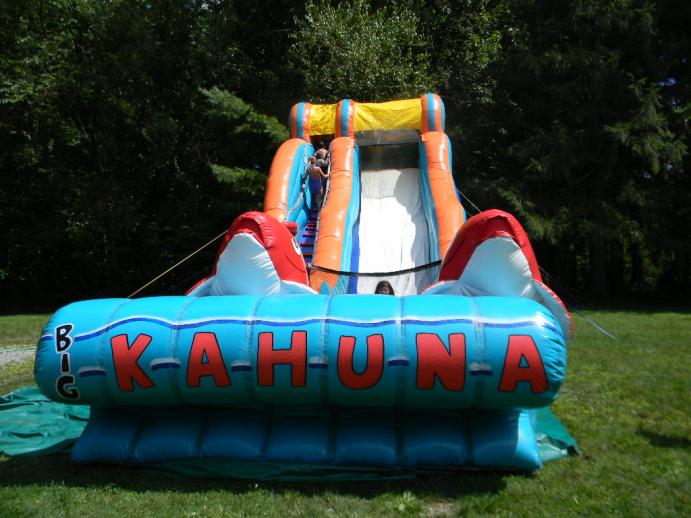 We were enjoying great food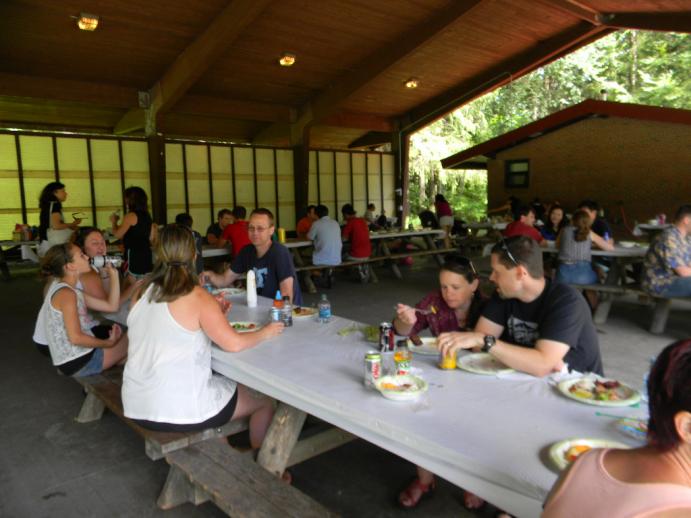 And fun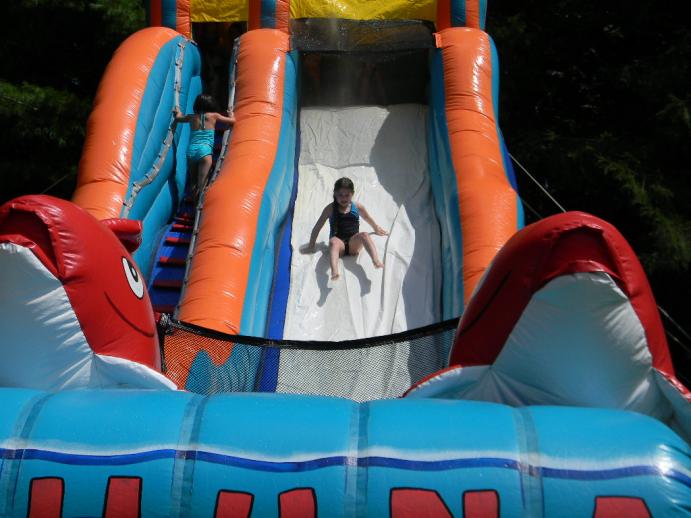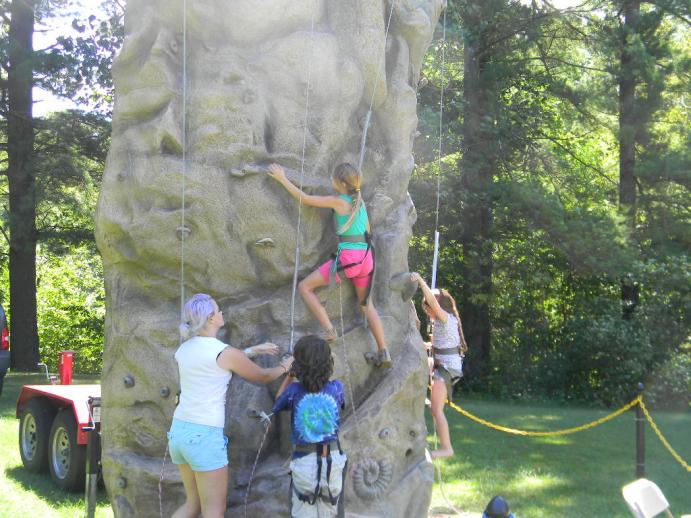 EvenWALL•E made an appearance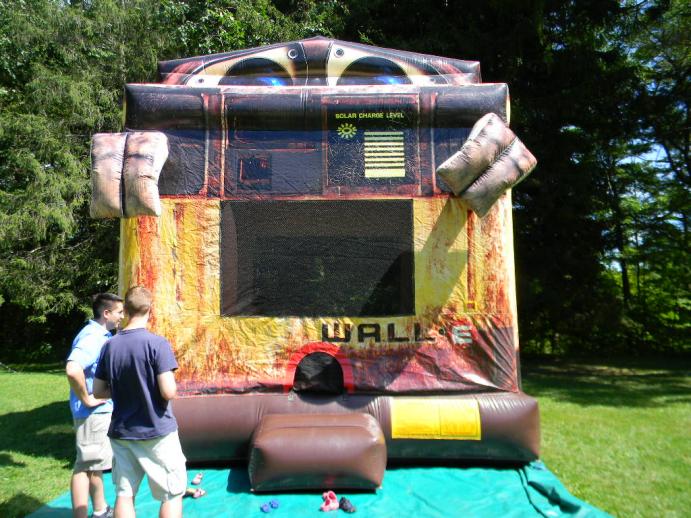 We ended the day celebrating National Smores Day! What could be better than
giant marshmallows on a chocolate smore?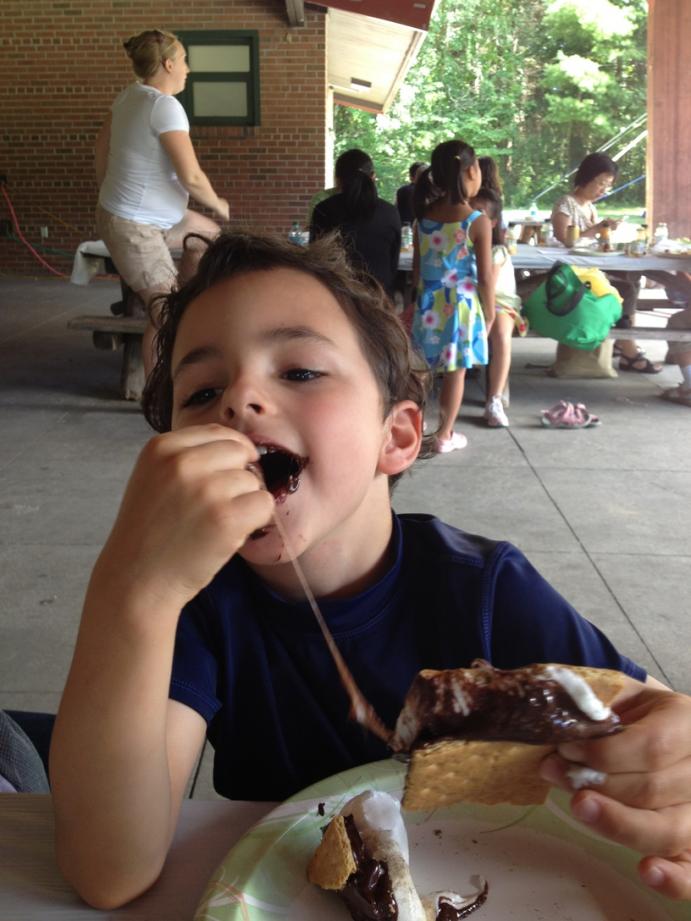 Next year, more big kids on the waterslide!!