CDash + Bug Tracker integration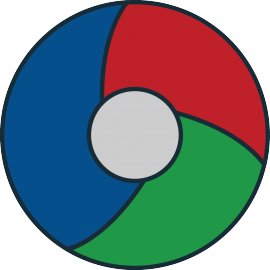 CDash now makes it easy to file an issue in your bug tracker when you notice that a build is broken.  We currently support integration with Buganizer, GitHub, and JIRA.
To enable this feature, log on as a Project Administrator and edit your projects settings.

On the Information tab, enable the Bug Tracker Issue Creation checkbox, select your Bug Tracker Type, and enter your New Issue URL.  Don't forget to click Update Project when you're done.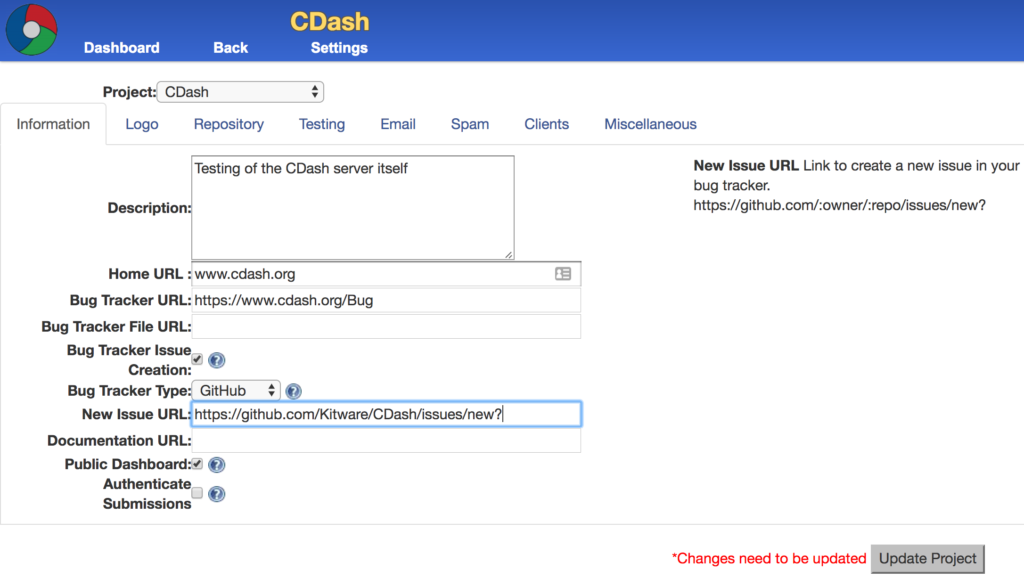 Now when you encounter a broken build, click on its Build Name.  This shows you the summary of that particular build.

At the top of this page you will now see a"Create issue for this build" link.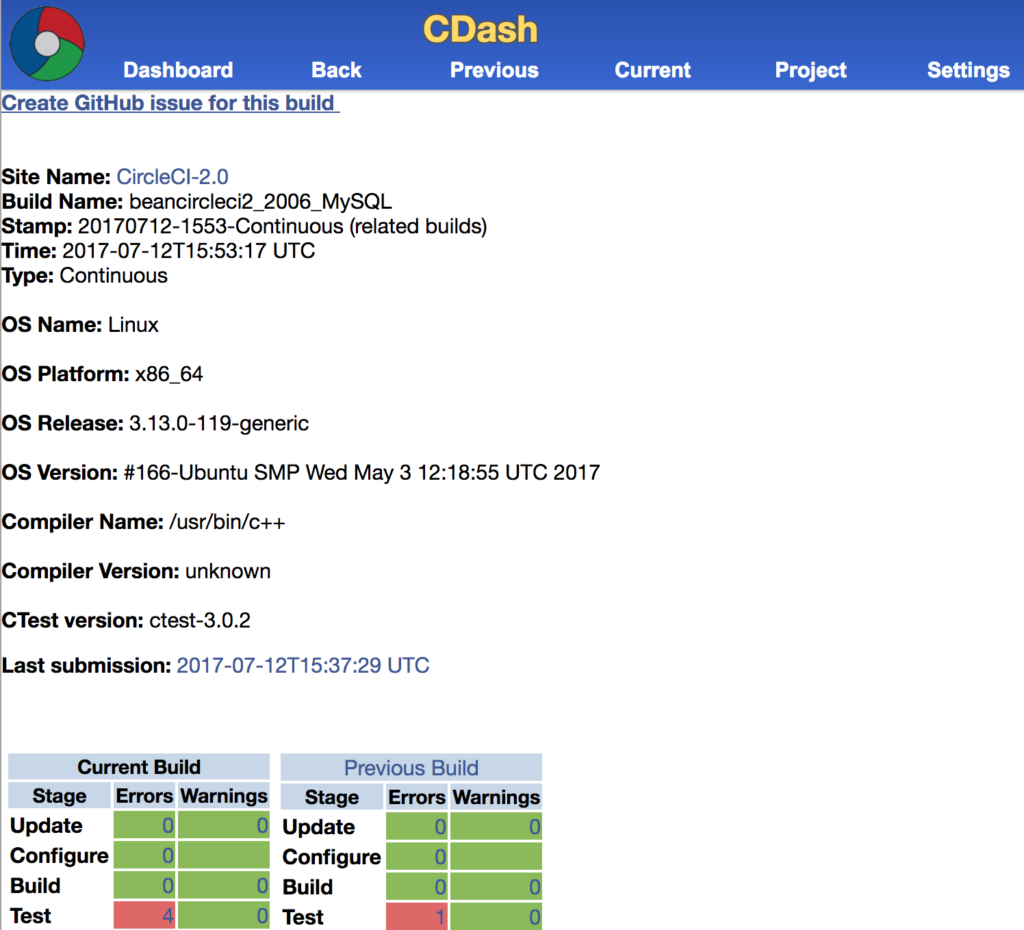 Clicking this link will bring you to a pre-populated issue in your bug tracker describing what went wrong with the build.