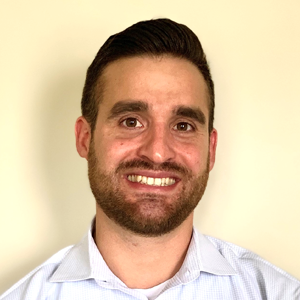 Chris Soja
Financial/Budget Analyst
Chris Soja is a financial/budget analyst on Kitware's Finance Team located in Clifton Park, New York. He is responsible for completing the budget and financial estimates for new government contract business used in the bidding process. He also ensures that the process is compliant with Federal regulations and inputs key data into the accounting/project management systems. 
Before joining Kitware, Chris was a tax accountant at Albany International Corp. His responsibilities included handling foreign entity tax provision and global tax provision consolidation. He was also an analyst for the financial budget and planning team at Albany Medical Center, where he provided detailed reporting to operations and finance management teams.
Chris received his bachelor's degree in accounting from SUNY Polytechnic Institute.
Education
B.S. in accounting from SUNY Polytechnic Institute
Get to Know Chris
Why did you want to become a Kitwarean? I really enjoyed the interview process and meeting everyone that I would be working with. Everyone had great things to say about the company and its culture. I felt like Kitware would be a great place to continue to learn and grow professionally.
What do you love most about what you do? I enjoy working with financial data to provide end products that can be used and understood by non-technical individuals, both within the company and outside vendors/consultants.
Share something interesting about yourself that is not on your resume. I enjoy spending time with my fiancee and our two Siberian Huskies, Koda and Riley. We both enjoy traveling and have recently been to Spain, France, Italy, and Greece.