 A tradition at Kitware, we celebrated the day with another form of \ˈpī\. Can you guess all the different flavors of pie we had?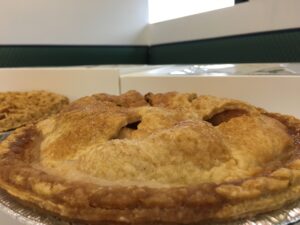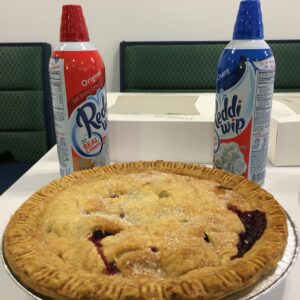 Of course, we couldn't forget the whipped cream.
This was the first Pi Day celebration at KEU, and what a success! The two homemade pies (apple-cinnamon, and apple-pear) disappeared in a few minutes. All participants are already looking for another excuse to celebrate with more food.