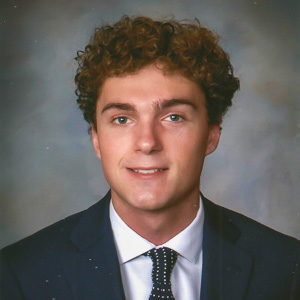 Elim Schenck
R&D Engineer
Elim Schenck is an R&D engineer on Kitware's Software Solutions Team located in Clifton Park, New York. Elim is a participant of Kitware's Open Source Technology Program (OSTP), which will give him the opportunity to get hands-on working experience while concurrently earning a master's degree. He will be involved in various research and development projects during his time in Kitware's OSTP.
While earning his degrees, Elim worked as an undergraduate researcher. His work was related to content understanding and computer vision.
In 2021, Elim received a dual bachelor's degree from Clarkson University in computer engineering and computer science.
Education
B.S. in computer engineering from Clarkson University, 2021
B.S. in computer science from Clarkson University, 2021
Get to Know Elim
What made you want to become a Kitwarean? Kitware's OSTP was an opportunity that I couldn't pass on. Working towards my master's degree while also gaining experience in challenging fields is an ideal position for me.
What do you love most about what you do? I love feeling as if I am making the world a better place and, in my mind, pushing the boundaries of technology seems like the best way to do this.
Share something interesting about yourself that is not on your resume. I enjoy being outdoors in my free time – camping and hiking in the Summer and snowboarding in the Winter.