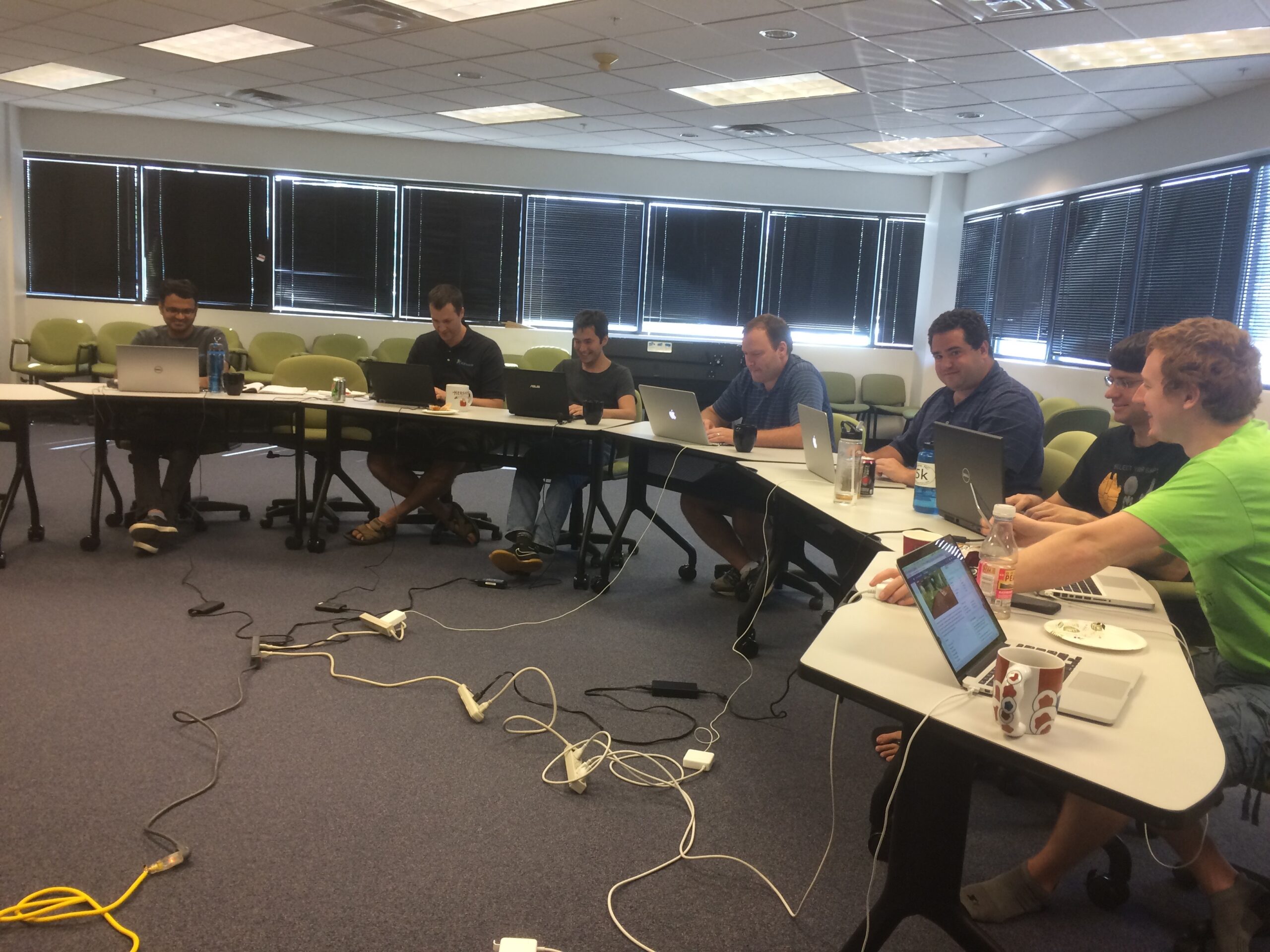 Close on the heels of another fun VTK hackathon, we had our first ParaView hackathon on Wednesday, July 13.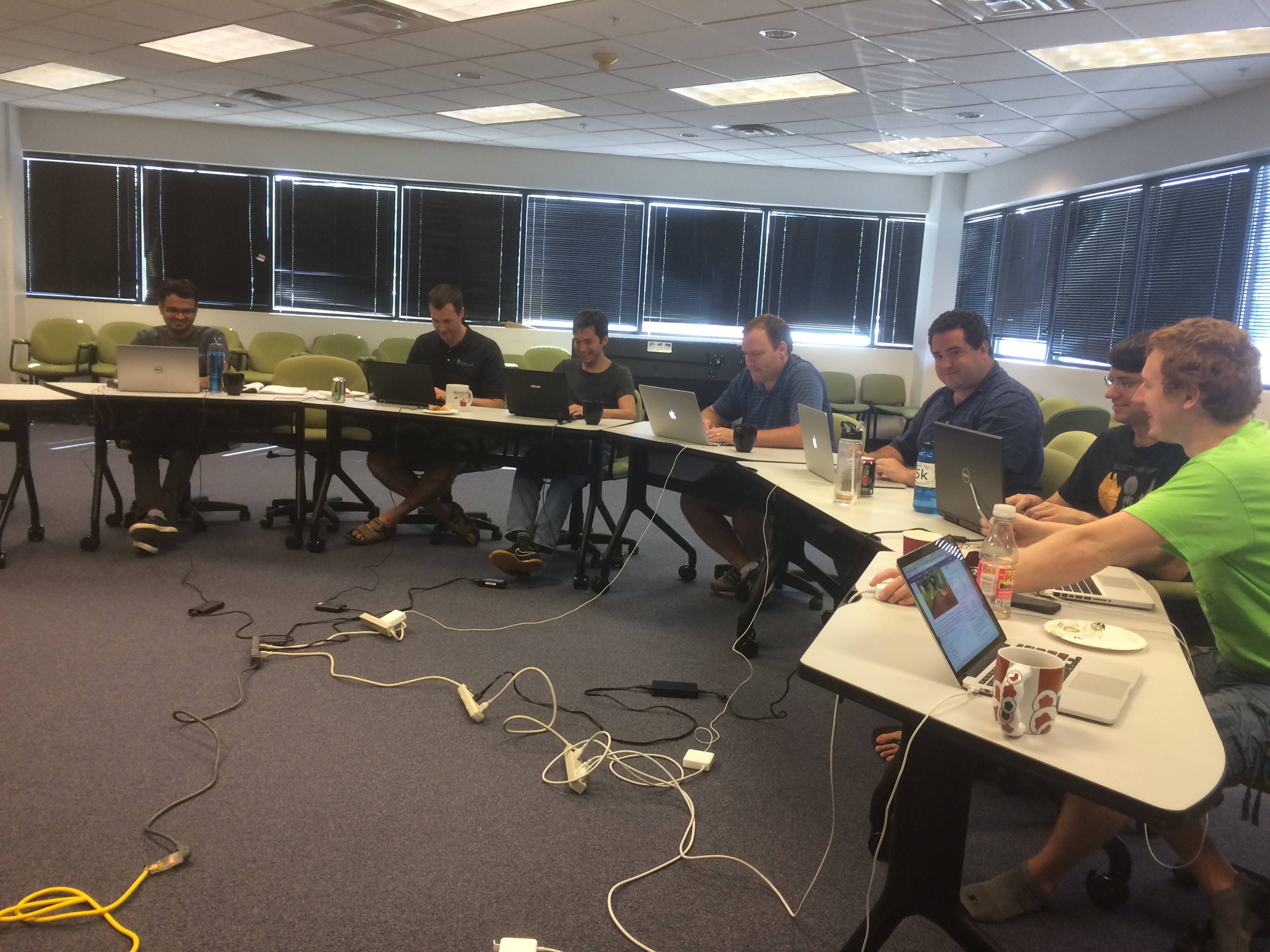 Forgive my tardiness in remembering to take the picture. I am one of those who subscribes to the "photo plate of my eye" philosophy. By the time it occurred to me to take the picture, we had lost a few heads!
Overall, it was a good turnout, with folks attending from Clifton Park, North Carolina, Santa Fe and Albuquerque!
As of today, we have over 100 bugs closed — a large part by Alan Scott from Sandia alone, who painstakingly closed bugs that are obsolete or already fixed and no longer reproducible!
With over 15 merge requests closed, several of which were opened during the hackathon to address various issues and a few more still awaiting reviews, we can definitely call it a useful exercise.
Same as VTK, we plan on holding these hackathons regularly going forward.
Attendees (alphabetical order):
Alan Scott
Alvaro Sanchez
Andy Bauer
Ben Boeckel
Berk Geveci
Cory Quammen
Dave DeMarle
Sebastien Jourdain
Shawn Waldon
Sujin Philip
T. J. Corona
Tim Thirion
Utkarsh Ayachit
Will Schroeder