Join Kitware for our First Virtual Open House Recruiting Event!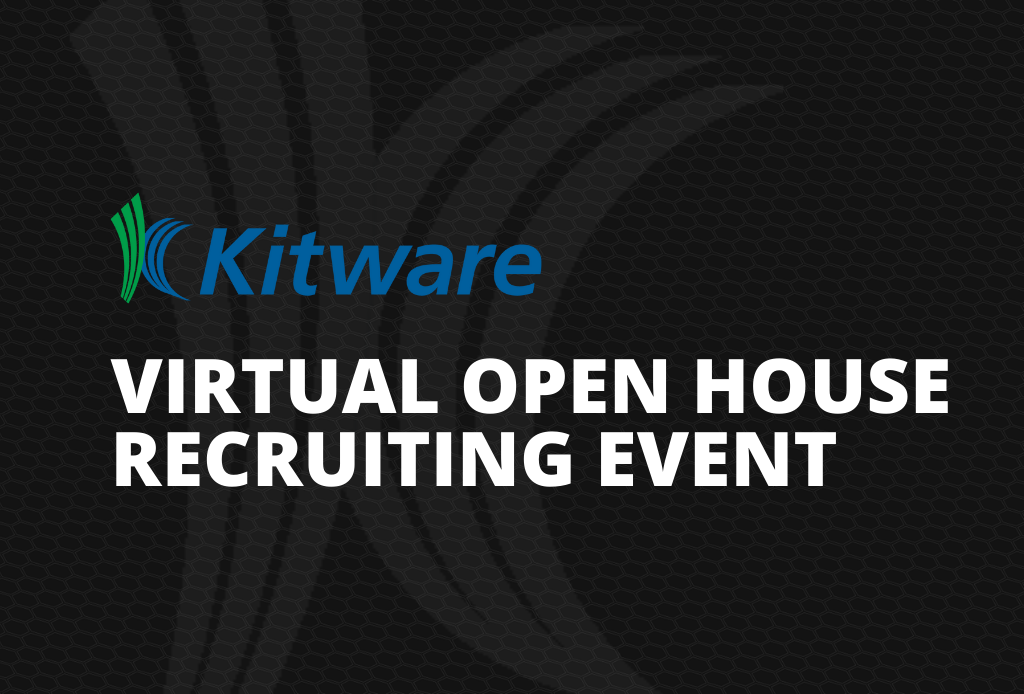 Kitware is always looking to expand our team of diverse, talented researchers and developers who are interested in making a positive impact on the world.
We are thrilled to announce we will be hosting a virtual Open House Recruiting Event, giving us the opportunity to share information about what makes Kitware a certified Great Place to Work, talk about the exciting projects we are working on, and give candidates a chance to meet virtually with representatives from our technical teams to ask questions about our open positions.
More details, including our sign-up form, can be found on our event calendar posting.
If you want to use your knowledge and expertise to help make the world a better place, then consider a career at Kitware!