July 2011: Kitware News – Part 2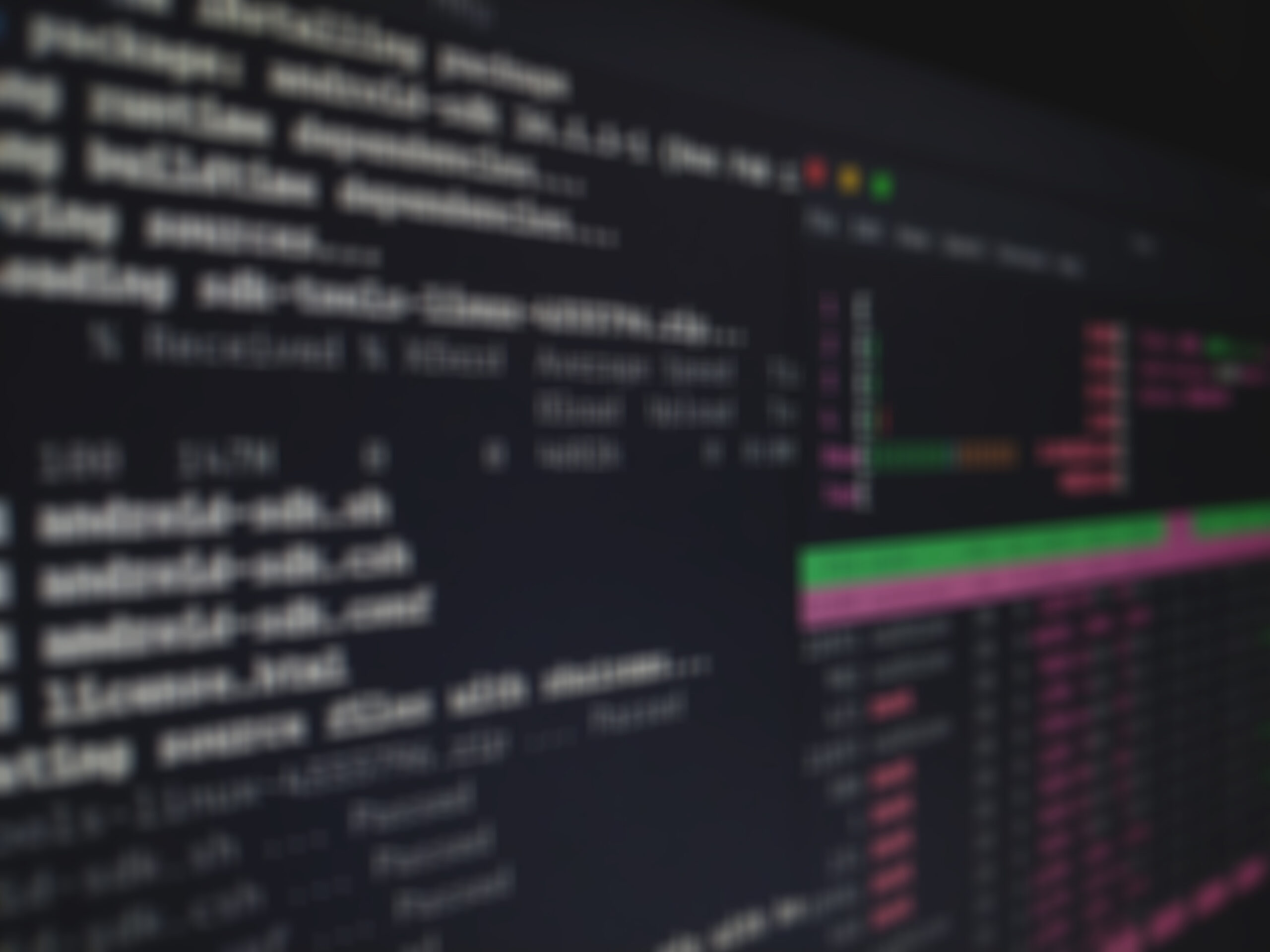 ITK for Image Registration in Microscopy
Luis Ibanez visited the San Diego Supercomputer Center to participate in a hack-a-thon with Kitware collaborators from the International Neuroinformatics Coordination Facility (INCF) Atlasing Task Force. The INCF is an international organization that aims to foster the sharing of resources among neuro-scientists. They are particularly concerned with data-sharing and the development of computational resources.
With labs around the world gathering experimental data on mouse brain studies, there is a need to register those datasets to a common reference system, typically in the form of a brain atlas. INCF has prepared a set of image datasets to serve as such an atlas.
During the hack-a-thon, the group advanced towards the goal of incorporating ITK-based image registration capabilities with web services developed by the San Diego Supercomputing Center. This combined resource is intended to be made publicly available to neuroscience research labs to make it easy for them to take the datasets that they have acquired and register it to the INCF Atlases.
For this project, ITK-based registration methods will be interfaced with a computational infrastructure that includes data servers based on iRODS and computer clusters. Unlike other projects, this collaboration is not asking for methods that are new, original, or mathematically flashy. Instead, the requirements are that it work well, be maintainable, and be open; therefore, this project is a natural fit for the functionalities and characteristics of ITK.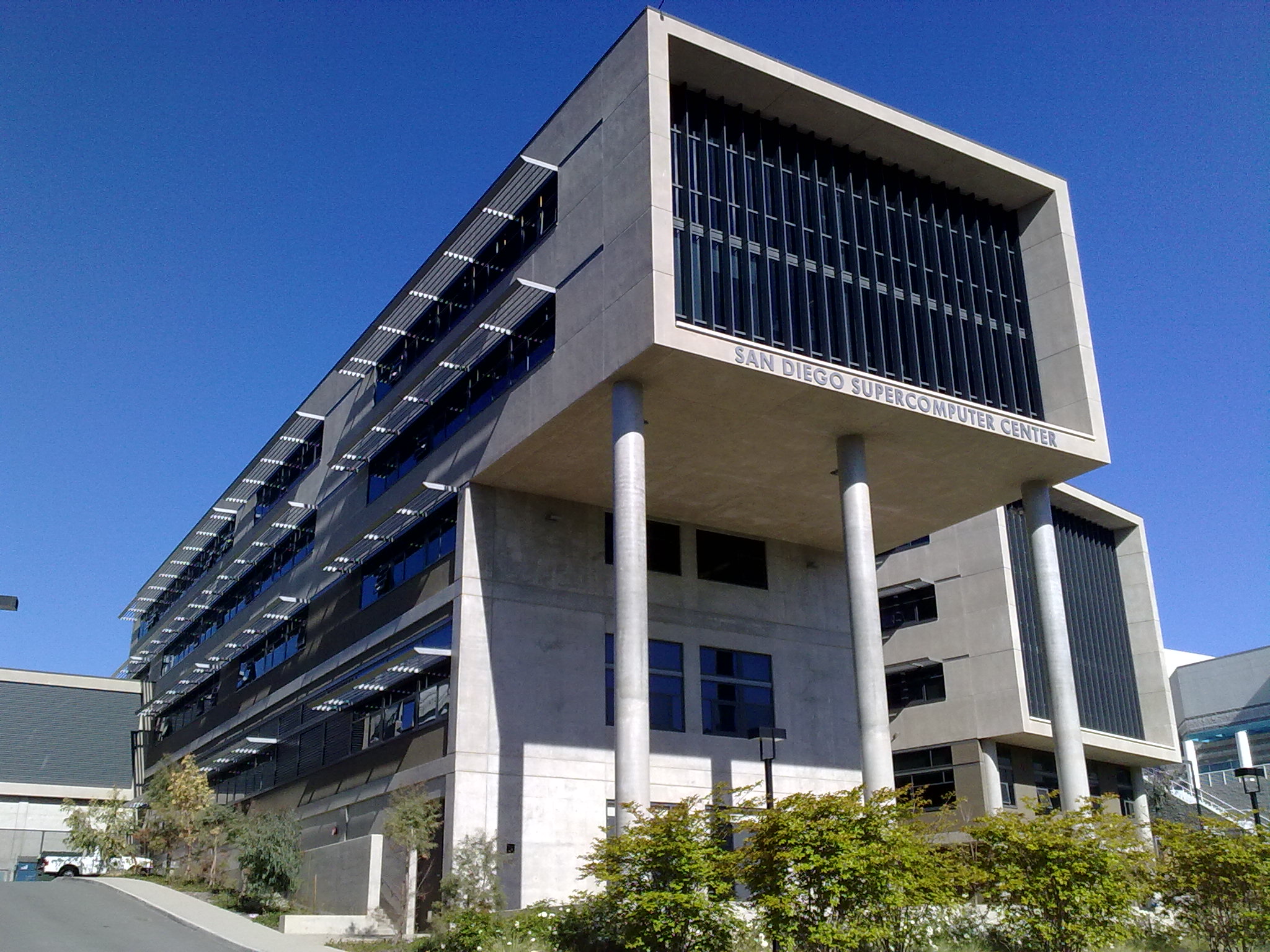 View from outside the San Diego Supercomputing center.
Kitware Edge Debuts
In June, Kitware released the first issue of a new monthly, digital newsletter, the Kitware Edge. The newsletter highlights Kitware news, upcoming events, project updates, and inside stories to keep you on the cutting edge of what is happening at Kitware. Visit www.kitware.com/products/edge today and sign up for the Kitware Edge to get the inside scoop delivered to your inbox each month.

Kitware to Hold Online Courses
Kitware has announced four upcoming introductory courses for our toolkits. Current offerings cover VTK, CMake, ITK, and ParaView and begin in early September. There are no prerequisites, though a basic knowledge of C++ is necessary to fully benefit from the included programming examples.
Introduction to VTK
Wednesday, September 7th, 1:30-3:00 PM
This course covers the various data types supported by VTK, the pipeline architecture used for processing data, and the rendering framework used to display results. Attendees gain hands on experience through several programming examples presented to highlight key concepts. Examples cover the execution pipeline, adjusting parameters, interaction styles, picking, callbacks and 3D widgets.
Introduction to CMake
Thursday, September 8th, 10:00 – 11:30 AM
Using a tutorial format, this course introduces the concept of the basic CMakeLists configuration file for a simple project, then expands upon this to cover setting include paths, adding libraries, having version numbers and configured header files, installing the resulting binaries, testing, and reporting testing results on a dashboard.
Introduction to ITK
Tuesday, September 13th, 3:30-5:00 PM
This course covers the overall architecture, execution pipeline, streaming and data parallelism. Basic filtering and segmentation are covered, and this course also touches upon the Registration pipeline. Attendees get hands on experience with using image analysis filters, and running registration and segmentation filters. Examples on interfacing ITK with external applications, building ITK applications with a user interface, and using ITK from various interpreted languages are also covered.
Introduction to ParaView
Wednesday, September 14th, 1:30-3:00 PM
This course provides a hands-on overview of the ParaView visualization application. The basic interactive visual exploration process is demonstrated, including data loading, data processing, adjusting parameters and data interaction. Key concepts such as cutting, clipping, contouring, probing, and glyphing are discussed in this course. This course provides examples of generating output in the form of processed data, rendered images, and animations.
2011 Assets Forum
On April 28th, Wes Turner, Technical Leader in the Kitware Medical Group, attended the 6th Annual ASSETs Forum in Boston, Massachusetts. The ASSETs Forums provide a venue for small businesses engaged in SBIR-funded research to meet and interact with larger institutions seeking to contract SBIR-like research and development. The forum provided a platform for the larger concerns (technology seekers) to present their research needs, and for the small businesses (SBIR recipients) to present their capabilities. Interspersed with the presentations were occasions for the attendees to mingle or to hold one-on-one discussions. Overall, the forum was an excellent mechanism for meeting new contacts and exploring new opportunities.
VIZBI 2011
From March 16-18th, Wes Turner attended VIZBI 2011, a workshop exploring the visualization of biological data. The Broad Institute in Cambridge, Massachusetts served as an excellent and stylish venue for what turned out to be a unique and interesting workshop. Rather than concentrating on a single modality or a narrow field of study, VIZBI aims to bring together a broad group with interests in any and all forms of biological visualization.
Presentations spanned from the micro to the macro and included everything from visualizing the genome and proteins, to visualizing cells, organisms, and populations. Equally varied were the participants who included artists, animators, and  documentarians along with the more usual scientists and engineers. Notable among the presentations was a documentary video on the lifecycle of the malaria parasite given by Drew Barry, and a presentation on using the web to explore cultural data given by Google employees Martin Wattenberg and Fernanda Viégas. Kitware participated in the tutorial sessions and presented data visualization on the macro and informational levels using ParaView and VTK.
Kitware Talks Collaboration at NESCent
The National Evolutionary Synthesis Center (NESCent) in Durham, N.C., hosted a workshop on "Cyberinfrastructure for Collaborative Science" from May 18-20th. The mission of NESCent is to sponsor interdisciplinary and synthetic research to address fundamental questions in evolutionary biology. This workshop brought together a wide range of expertise to explore the mechanisms by which collaborative research can be enabled and improved using modern, collaborative, and open source tools. Kitware's Stephen Aylward and Wes Turner attended as experts in open source collaborations and scientific visualization. The workshop used the "unconference" paradigm and attendee consensus drove towards the exploration of how technology assistance and career incentives could be used to drive improved open data and shared research archives.

Upcoming Conferences and Events
SIGGRAPH 2011
August 7-11, in Vancouver, BC, Canada. This is the 38th international conference and exhibition on computer graphics and interactive techniques. Aashish Chaudhary will be in attendance. http://www.siggraph.org/s2011/
Mil-OSS: Military Open Source Software
August 30- September 1, in Atlanta, Georgia. Mil-OSS believes in adopting open technology philosophies for military applications. Chuck Atkins will in attendance. http://mil-oss.org/wg3-overview
MICCAI 2011
September 18-22, in Toronto, ON, Canada. Andinet Enquobahrie will be leading the Systems and Architectures for Computer Assisted Interventions workshop. Kitware will also be participating in"Your Career in Industry and Academia," an informal interactive session for students to discuss career opportunities with leading organizations. Andinet Enquobahrie and Stephen Aylward will be attendance. http://www.miccai2011.org/
BioVis 2011
October 23-24th, in Providence, Rhode Island. This symposium discusses visualization of biological data. Wes Turner will be in attendence. http://www.biovis.net
VisWeek 2011
October 23-28, in Providence, Rhode Island. This year marks the 22nd VisWeek conference for advances in academic, government, and industry. Visit http://www.visweek.org/.
RSNA 2011
November 27 – December 2, in Chicago, Illinois. Rick Avila and Stephen Aylward will be teaching "Open Source Applications for Medical Imaging Research" and "Introduction to Open-Source Software Libraries for Medical imaging. http://rsna2011.rsna.org/
New Employees
Katie Sharkey
Katie joined Kitware as a member of the Communications team in May. She received a bachelor's degree from the State University of New York at Potsdam, and a master's in Public Communications from The College of Saint Rose.
Lai-Yee Burnham
Lai-Yee joined Kitware as a member of the of the Accounting team in May. She received her associate's degrees from Hudson Valley Community College in Individual Studies and Business. Lai-Yee is currently working on her bachelor's degree from the City University of New York.
Ilknur Kabul
Ilknur joined Kitware as a member of the medical research staff at the Carrboro office in June. She is a current Ph.D. student at the University of North Carolina at Chapel Hill. Her dissertation focuses on patient-specific atlas generation using model-guided texture synthesis. Ilknur also holds a master's degree from Bilkent University, and a bachelor's degree from the Middle East Technical University, both in Ankara Turkey.
Joseph Snyder
Joseph joined Kitware as a member of the medical research staff at the Clifton Park office. He received his bachelor's degree in Biomedical Engineering from Rensselaer Polytechnic Institute in May 2011. Joseph has experience working for Kitware as an intern in June and December 2011.
Kitware Internships
Kitware Internships provide current college students with the opportunity to gain hands-on experience working with leaders in their fields on cutting-edge problems. Our business model is based on open source software, which makes for an exciting, rewarding work environment.
Kitware is pleased to welcome 15 interns this summer. The 11 interns at the Clifton Park office span the medical, computer vision, and human resources teams and include Wendel Silva, Jorge Poco, Emily Rayfield, Lauren Bange, Ilseo Kim, Kishore Reddy, Chia-Chih Chen, Kang Li, Tor Hagemann, Zachary Clapper, and Ahmed Tashrif Kamal.
At the Caraborro office, Huai-Ping Lee, Istvan Csapo, Alberto Vacarella, and Nathan Taylor will spend the summer assisting the medical research team.
We are actively recruiting interns for the fall semester and for long term internships If you are interested in applying, please send your resume to internships@kitware.com.
Employment Opportunities
Kitware is seeking talented, motivated and creative individuals to become part of our team. As one of the fastest- growing companies in the country, we have an immediate need for software developers, especially those with experience in computer vision, scientific computing, and biomedical imaging.
At Kitware, you will work on cutting-edge research problems alongside experts in the fields of visualization, medical imaging, computer vision, 3D data publishing and technical software development. Our open source business model means that your impact goes far beyond Kitware as you become part of the worldwide communities surrounding our projects.
Kitware employees are passionate and dedicated to innovative open-source solutions. They enjoy a collaborative work environment that empowers them to pursue new opportunities and challenge the status quo with new ideas. In addition to providing an excellent workplace, we offer comprehensive benefits including: flexible hours; six weeks paid time off; a computer hardware budget; 401(k); health, vision, dental and life insurance; short- and long-term disability, visa processing; a generous compensation plan; profit sharing; and free drinks and snacks.
Interested applicants are encouraged to send their cover letter and resume to jobs@kitware.com.