Kicking off our upcoming boot camp with smoothie day!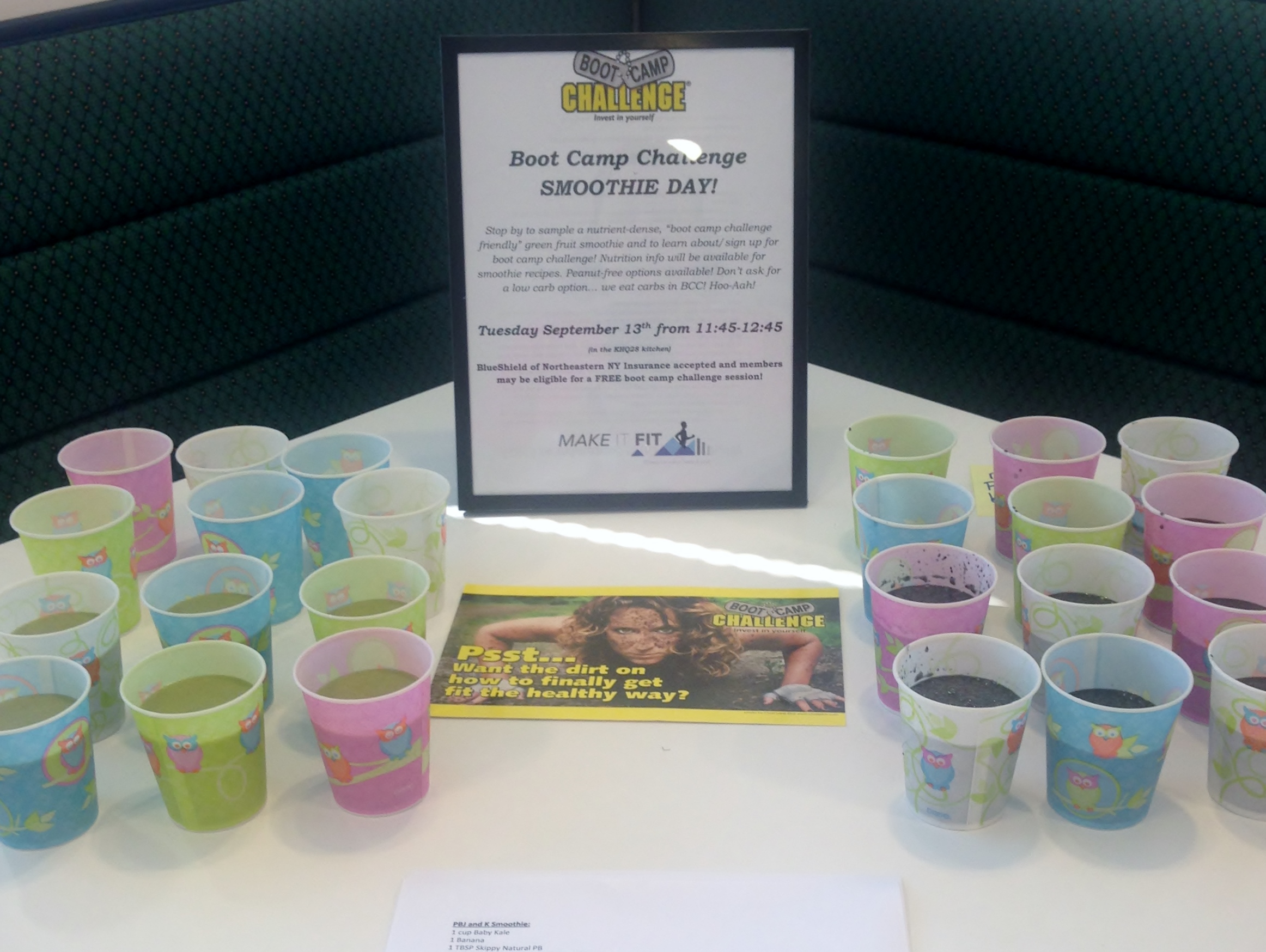 Yesterday, Melissa Grattan, owner of Make It Fit, paid a visit to our Clifton Park, New York office.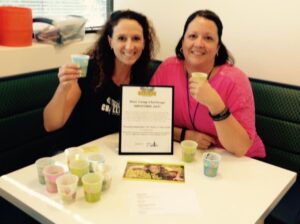 Melissa and myself made healthy smoothies for everyone in the office to enjoy.  Smoothie Day at Kitware was also used as an information session for our upcoming "Lunchtime Boot Camp Challenge" that starts on September 26th.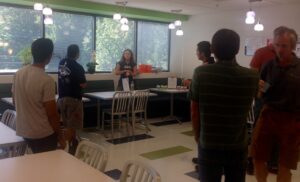 Over the last two years, the Wellness Team at Kitware has worked with Melissa to coordinate wellness workshops and the lunchtime boot camp challenge. The boot camp is offered two times per year to employees working in our Clifton Park office. The best part of boot camp is that it can be free of charge if you use your wellness benefit through our health insurance provider. Last year our neighbors from M.J. Engineering joined us and this year our group will grow again as the Winfield Group joins us.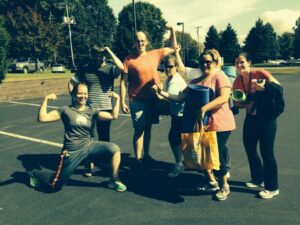 Hoo-Aah, it's a boot camp thing!
For more great perks and to join our team, visit http://jobs.kitware.com/perks.html