Kitware and UAlbany Students Explore Practical Uses of EWD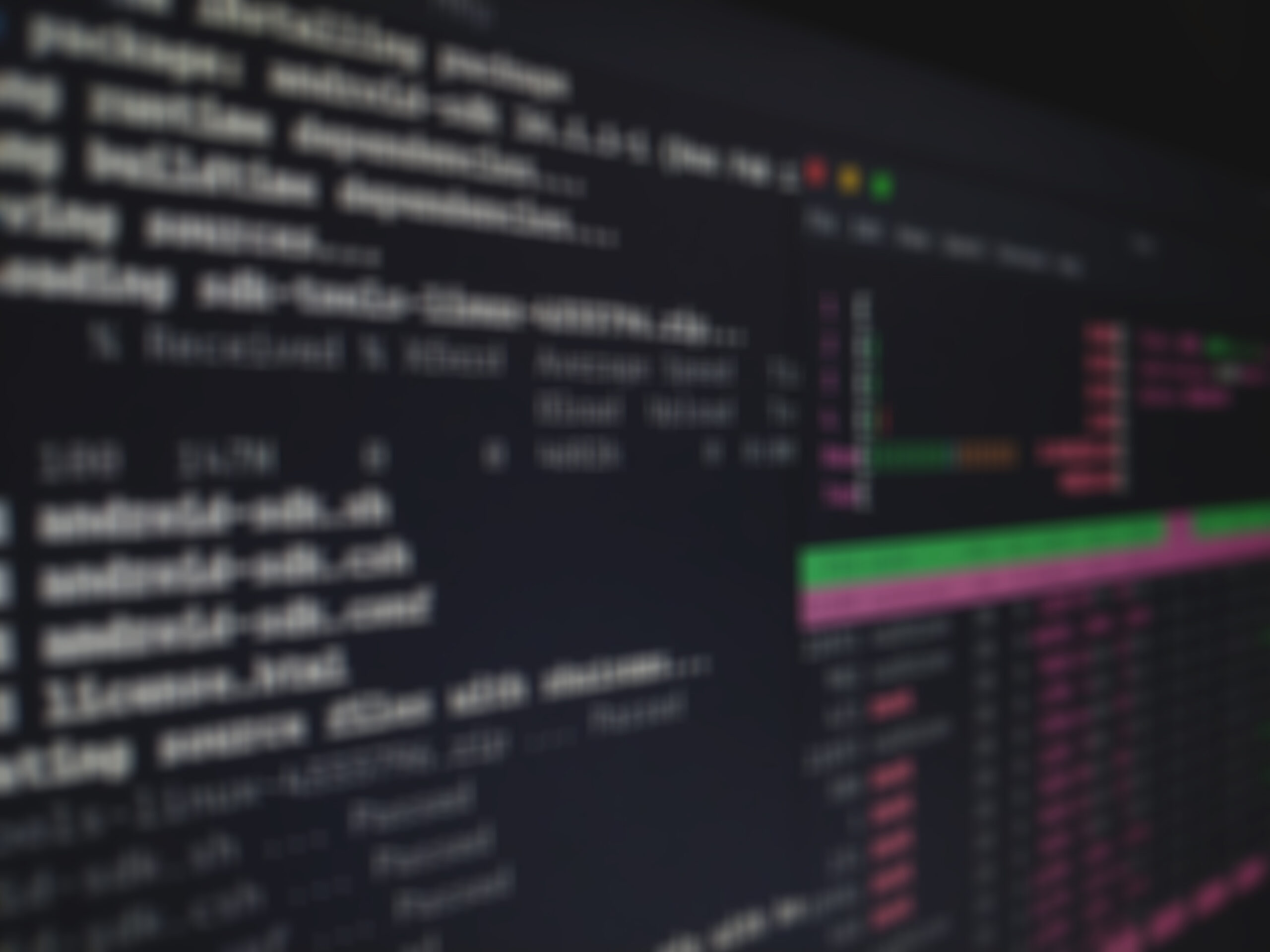 As part of the Web Development class at SUNY Albany, Dr. Luis Ibáñez has been working in collaboration with instructor Dima Kassab to prepare a series of hands-on activities that introduce students to the practical use of EWD, the web application development framework that has been designed for use with GTM and Caché implementations of the M language and the M Database, that are widely used in Electronic Health Records.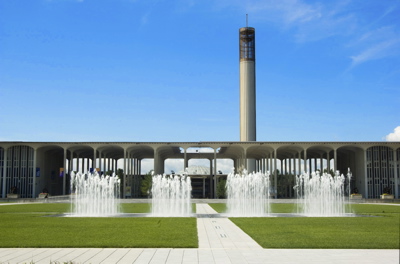 In particular, the group has focused on the use of EWD in conjunction with the Sencha Touch framework for mobile devices.
Here are the supporting slides used for the first two sessions of these activities:
During the exercises, students created basic EWD pages that they were then able to access from phones and tablets. Each one of the sessions took about one hour, and was mostly performed by students at their own pace, while two instructors moved through the room providing assistance as needed. An Ubuntu Linux Sever was set up in the Amazon EC2 cloud, for which all students were provided user accounts.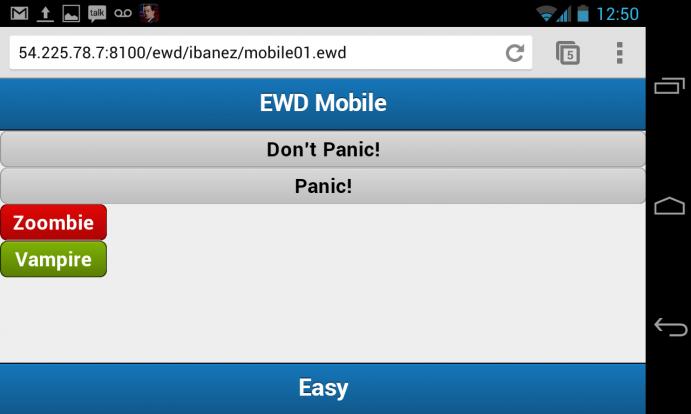 Screenshot of one of the EWD exercises on the use of fragments, buttons, and panels; 
running on a Nexus 4 phone with Android.
To make these educational materials available to the larger community, the group will be creating an Amazon EC2 image that replicates the configuration being used in the class. In this way, anyone who wants to will be able to create VM instances from this image and use them to follow the tutorials.
Thanks to Amazon for providing an academic grant to SUNY CCI that covers the student use of the servers which are used in multiple classes. Thank you also to Rob Tweed for his patient guidance and for helping with the preparation of these classes; for more background on EWD, please see his blog.
To learn more about open source initiatives at Kitware and SUNY Albany, consider joining us this Thursday and Friday (April 26-27th) for the 3rd annual Open Source Festival and Open Source in Healthcare Workshop.