Kitware Announces Latest Release of 3D Slicer 5.0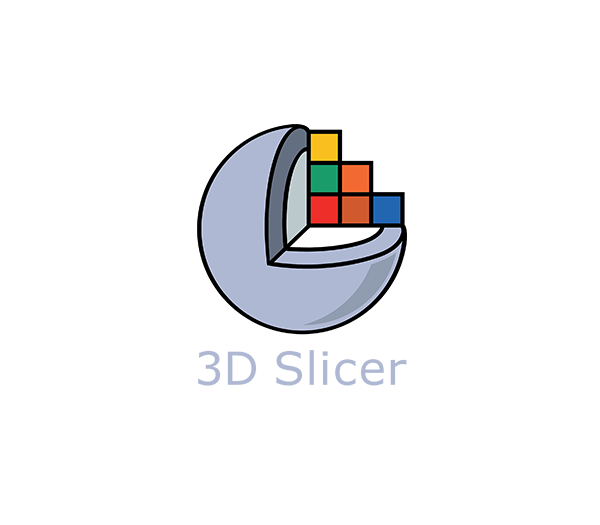 Popular open source medical imaging software gets major improvements, including AI-powered medical image analysis
Clifton Park, N.Y. (July 28, 2022) – Kitware, a leader in developing innovative medical visualization tools, is pleased to announce the release of 3D Slicer 5.0. 3D Slicer is an open source software package used for medical, biomedical, and related imaging research. This is the first major 3D Slicer release since 2010. 3D Slicer 5.0 builds on the success of version 4, with over one million downloads of the core program and 5.3 million downloads of extensions during the last decade.
3D Slicer allows users to solve advanced clinical and biomedical image computing challenges. Users can quickly build and deploy custom solutions for research and commercial applications using this free software that is available to the public. Due to its open source nature, users also have access to an international community of knowledgeable users, researchers, and developers working together to improve medical computing.
"Users will see major improvements in 3D Slicer 5.0, which is why we are so excited about this release," said Samantha Horvath and Jean-Christophe Fillion-Robin, who are leading the 3D Slicer project at Kitware. "These improvements will also benefit our customers who use 3D Slicer for medical imaging segmentation, virtual reality-based planning, cloud deployment and AI-based rendering and processing. We look forward to building on these features to continue advancing medical research and products."
3D Slicer 5.0 features extended segmentation modules to enable artificial intelligence-powered medical image analysis. The 5.0 release also has improved integration with the scientific python ecosystem to allow the installation of packages directly from the Python Package Index (PyPi) and an improved rendering pipeline. The team also improved the 3D Slicer website and documentation to better support new users, developers, and researchers.
Kitware supports the continued success of the platform by providing in-depth expertise for rendering and image processing and working closely with collaborators in North America, Europe, and beyond to keep the platform current (there have been more than 10 releases from Slicer 4.0 to Slicer 4.11). Kitware also works with individuals and organizations to customize 3D Slicer based on project requirements. 
The development of 3D Slicer—including its numerous modules, extensions, datasets, pull requests, patches, issues reports, and suggestions—is made possible by users, developers, contributors, and commercial partners around the world. This development is funded by various grants and agencies. For more details, please see the 3D Slicer Acknowledgments page.
____________________________________________________________________________
About Kitware
Kitware delivers innovation to its customers through custom software solutions built on open source technology and advanced AI. Kitware solves the world's most complex challenges through advanced technical computing and robust R&D techniques. Since its founding in 1998, Kitware has developed a reputation for deep customer understanding, technical expertise, and honest interactions. The company is proud to be 100% employee-owned. For additional information, visit kitware.com or follow them on Twitter, LinkedIn, and Facebook.
###