Kitware at the Engineering in Medicine and Biology Conference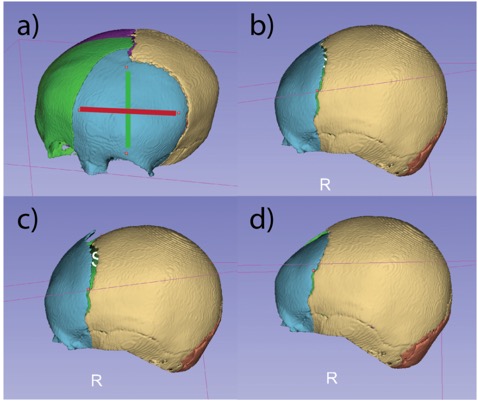 From July 17 to July 22, 2018, members of our medical computing team will attend the IEEE Engineering in Medicine and Biology Conference in Honolulu, HI. "The theme of the meeting is "Learning from the Past, Looking to the Future", inspired by the 40th anniversary of the world's largest international biomedical engineering meeting." Our team will be presenting two oral presentations in medical computing topics and collaborated on a poster presentation highlighting the use of our Pulse Physiology Engine at the conference.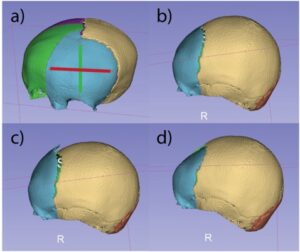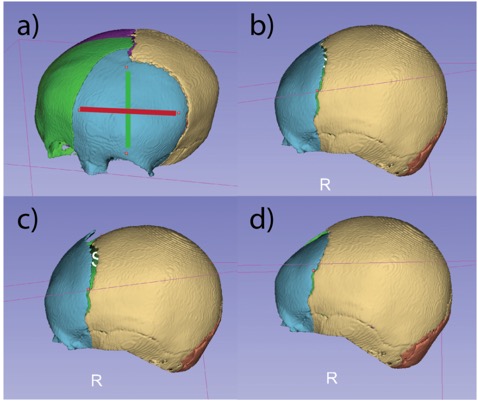 10 am Thursday, July 19, 2018 -Invited Oral Presentation in the  New Trends in Perinatal and Pediatric Imaging EMBC workshop   
Pediatric Craniofacial Image Analysis: A Software Perspective –Beatriz Paniagua, PhD
Imaging-based diagnosis and treatment planning in pediatric craniofacial diseases must incorporate growth knowledge. Here, we will review our past efforts to design and disseminate methods that account for the dynamic growth happening in the different skull structures (i.e, bone, brain) during childhood. We believe this is crucial to accelerate the pace of reproducible research in pediatric craniofacial analysis.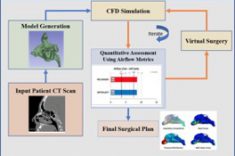 2 pm Saturday, July 21, 2018  – Oral Presentation in Point of Care Technologies and Translation-2
An Interactive, Patient-Specific Virtual Surgical Planning System for Upper Airway Obstruction Treatments                                                              Rachel B. Clipp, PhD, Member, IEEE, Jared Vicory, PhD, Samantha Horvath, PhD, Sorin Mitran, PhD, Julia S. Kimbell, PhD, John S. Rhee, MD, MPH, and Andinet Enquobahrie, PhD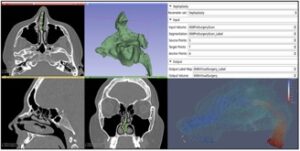 Upper airway obstructions leading to difficulty breathing are significant problems that often require surgery to improve patient quality of life. However, these surgeries often have poor outcomes with little symptom improvement. This paper outlines the design of an interactive, patient-specific virtual surgical planning system that uses patient CT scans to generate three-dimensional representations of the airways and incorporates computational fluid dynamics (CFD) as a part of the surgical planning process. Individualized virtual surgeries can be performed by editing these models, which are then analyzed using CFD to compare pre- and post- surgery flow characteristics to assess patient symptom improvement. The prototype system shows significant promise by being intuitive, interactive, with a potential fast flow solver that provides near real-time feedback to the clinician.
5:15 pm Wednesday, July 18, 2018 – Poster Session 1
Model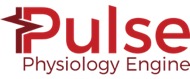 ling Valvular Diseases using a Virtual Physiology Engine                                               Paul Ruales, Pavithra Rajeswaran, Jeffrey B. Webb, Aaron M. Bray, and Thenkurussi Kesavadas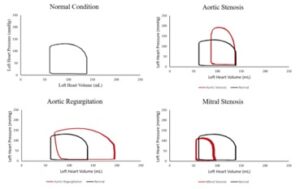 Modeling diseases using virtual physiology software has the potential to transform medical education by allowing medical students to learn in a consequence free environment. Medically accurate physiology models are required to ensure that lessons learned virtually translate to the real world. We present models for three valvular conditions namely: aortic stenosis, aortic regurgitation and mitral stenosis.
To learn more about our efforts, please contact kitware@kitware.com. Please stop by our talks to meet with the lead of our medical computing team, Andinet Enquobahrie, and the lead for our computational fluid dynamics and Pulse Physiology Engine efforts, Rachel Clipp.