Kitware Customizes Software for Physiology and Surgical Simulation at IMSH 2019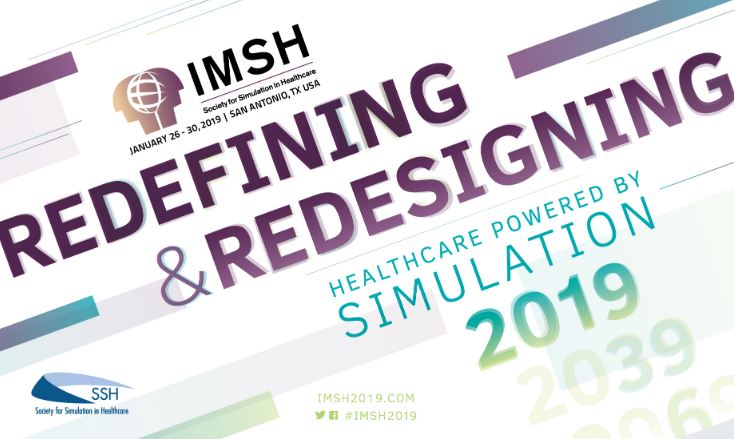 From January 26 to January 29, members of our medical computing team will attend the International Meeting on Simulation in Healthcare (IMSH 2019). IMSH "is the world's largest conference dedicated to healthcare simulation learning, research and scholarship". Kitware will be presenting demonstrations of our capabilities in physiology and surgical simulation at booth 740.


iMSTK: Interactive Medical Simulation Toolkit
Kitware has released version 1.0 of the interactive Medical Simulation Toolkit (iMSTK), a C++ based open source toolkit for rapid prototyping of real-time multi-modal surgical simulation scenarios. iMSTK systematically embeds commonly used features in separate modules and presents them to developers through a palatable API. It aims to help research and development efforts in academia and industry. iMSTK includes key features for surgical simulation development, including physics-based simulation, rendering, external hardware compatibility, collision detection, collision handling, a numerical solver, and virtual reality support.
iMSTK has been used to develop a camera navigation simulator, osteotomy trainer, kidney biopsy virtual trainer, and virtual airway skill trainer. Examples of virtual training developed with iMSTK are shown in the video.
For more information about iMSTK, visit the iMSTK webpage and download the source code.


Pulse Physiology Engine
The Pulse Physiology Engine is an open source physiology engine for real-time consistent and accurate physiology feedback of patient health during medical simulations. We recently released Pulse 2.0 with an improved architecture for easier integration with Unity projects and expansion of our hemorrhage trauma and treatment physiology models.
We have expanded the Pulse Explorer, an open source user interface built on Paraview and QT. Users can now view the patient properties and experiment with additional scenarios. We are working to increase the scenario editing tools for a future release.
We are now working with several commercial companies, including Exonicus, IngMar, and BioMojo, and educational institutions, including Bucknell University, the University of Tennessee, and the University of North Carolina – Chapel Hill, to improve their medical simulation platforms and engineering and physiology education programs, respectively.
For more information about Pulse, visit our webpage or download the source code. To experiment with the Pulse Explorer, download the source code or a Windows build of the Explorer.
If you are interested in learning more about Pulse and iMSTK and working with Kitware to develop customized software solutions for your medical simulation and education needs, please contact us at kitware@kitware.com or drop by our booth (740) at IMSH. We look forward to seeing you.