Kitware Makes Albany Business Review's List of Technology Services Companies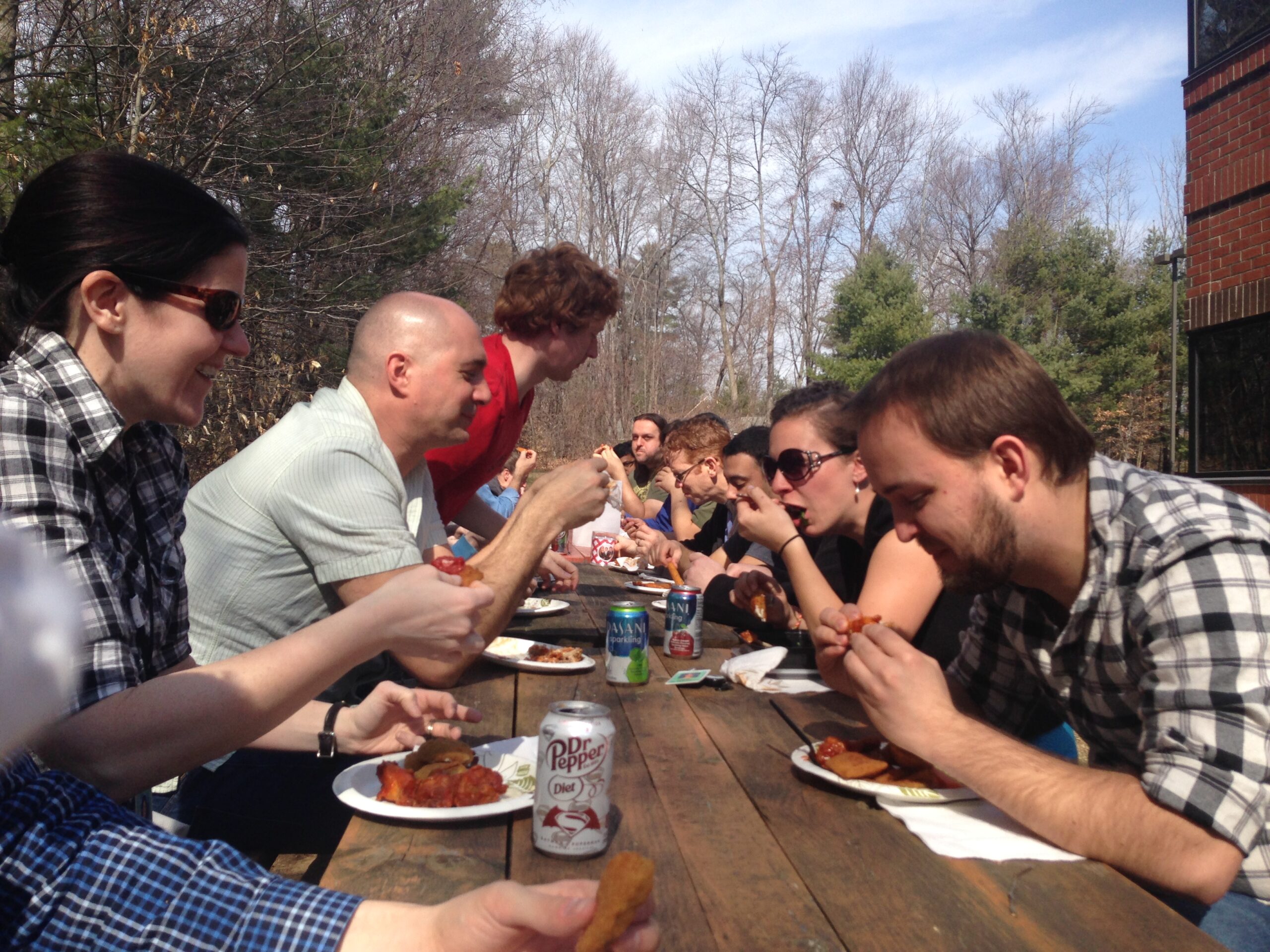 The "Albany Business Review" published its list of technology services companies, and Kitware once again made the top ten. The list organizes companies based on the number of full-time employees they staff locally. With over 75 team members in Clifton Park, NY, Kitware ranked eighth.
Company-wide so far this year, Kitware has welcomed a Technical Leader, a research and development intern, and three research and development engineers. With plans for continued growth, Kitware is hiring for new technical and support positions, including ones located in the Capital Region of New York. Kitware attracts top talent by offering competitive benefits and many unique perks. One such perk is Wings Day—a tradition hosted every month at Kitware. For the March celebration, which took place this afternoon, team members filled picnic tables outside of Kitware headquarters to feast on a buffet of hot wings and other fried comfort foods.
For information on working at Kitware and to apply for a job or an internship, please visit the Kitware employment site.