Kitware Maps Development of Toolkit for Image and Video Analysis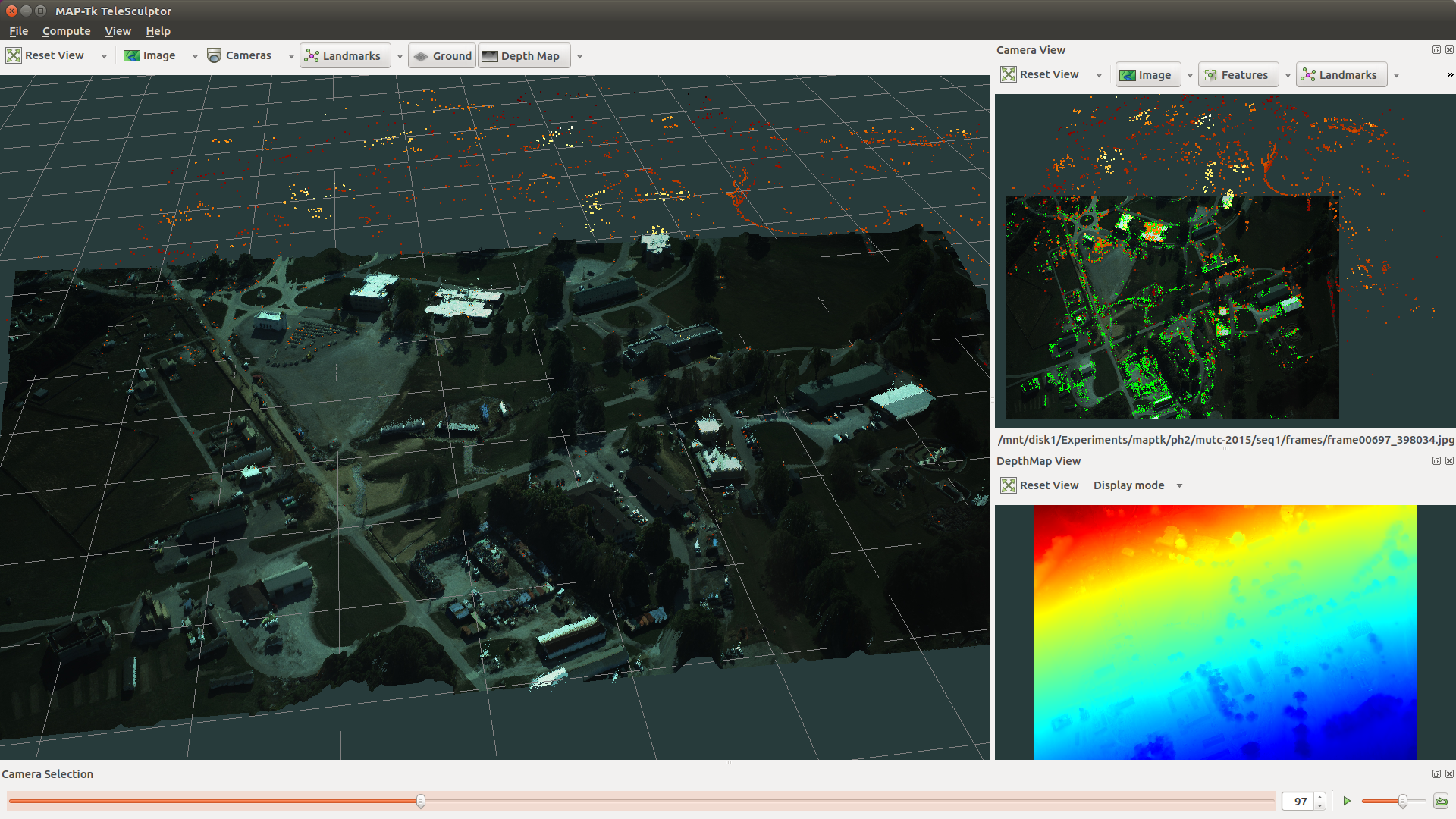 Kitware, a silver sponsor of the 2017 IEEE Conference on Computer Vision and Pattern Recognition, sums up version 1.1 of the Kitware Image and Video Exploitation and Retrieval toolkit.
Kitware made public that it plans to release version 1.1 of the Kitware Image and Video Exploitation and Retrieval (KWIVER) open-source toolkit in anticipation of the 2017 IEEE Conference on Computer Vision and Pattern Recognition (CVPR). Members of the computer vision team at Kitware will appear at booth 242 of the CVPR industry exposition to accent this technology and others. They will also present research, recruit for employment opportunities and network with potential collaborators.
"CVPR is the premier conference for the latest computer vision research," said Anthony Hoogs, Ph.D., the senior director of computer vision at Kitware. "This year, Kitware is heavily involved, with me serving as the general chair in charge of the conference center and the exposition—which has increased in sponsorship by more than 75 percent from 2016—and Matt Turek serving as a corporate relations chair."
Hoogs co-authored "A C3D-based Convolutional Neural Network for Frame Dropping Detection in a Single Video Shot," which Senior R&D Engineer Chengjiang Long, Ph.D., will present at the CVPR Workshop on Media Forensics. In the highly selective main conference program, Long will present "Correlational Gaussian Processes for Cross-Domain Visual Recognition."
Kitware posted links to these papers on the company blog, as well as entries on KWIVER. Kitware made the introductory release of KWIVER this year in January. KWIVER is a repository of open-source software for image and video analysis that includes tools for video stabilization, object detection and tracking, bundle adjustment, camera calibration, three-dimensional data reconstruction, super-resolution imaging and content-based image retrieval.
"Kitware has been a leading computer vision company since 2007," Hoogs said. "Our KWIVER toolkit includes many of the best tools that we have developed on U.S. government funding over the years; we are excited to debut a new version of KWIVER at CVPR, which integrates support for the most popular deep learning frameworks into end-to-end video and image analytics."
The release will enhance KWIVER for use cases in conducting video surveillance and processing underwater images, among others; mature the build process; revise documentation; and better coordinate how various pieces of the toolkit work together. The Motion-imagery Aerial Photogrammetry Toolkit (MAP-TK) is one such piece. When Kitware first presented MAP-Tk at CVPR two years ago, it contained libraries of algorithms and structure-from-motion tools for video analysis. As MAP-Tk grew, its framework and core algorithms suited broader applications. To make them easier to reach, Kitware relocated these components inside KWIVER.
Kitware simultaneously turned the development of MAP-Tk toward specialized end-user tools. The primary tool, which the company now calls TeleSculptor, provides a graphical application for photogrammetry. In MAP-Tk 0.10, Kitware will garnish TeleSculptor with support for carrying out a full structure-from-motion pipeline without receiving aid from command-line tools. Kitware will release MAP-TK 0.10 alongside KWIVER 1.1.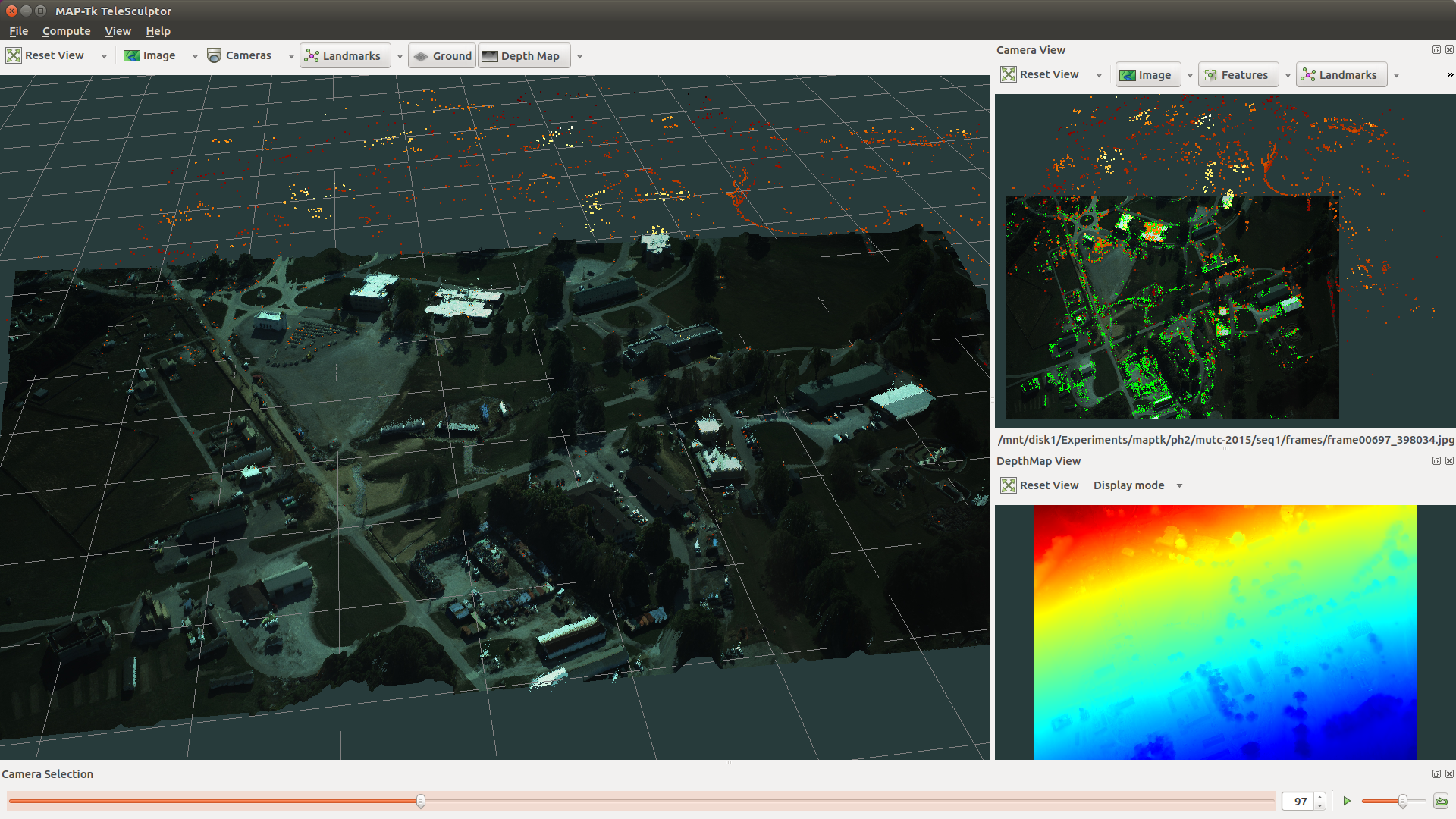 CVPR conference participants can reach out to kitware(at)kitware(dot)com to schedule a conversation with members of Kitware about KWIVER and MAP-Tk or about opportunities for employment and collaboration.