Kitware Opens Doors with New Headquarters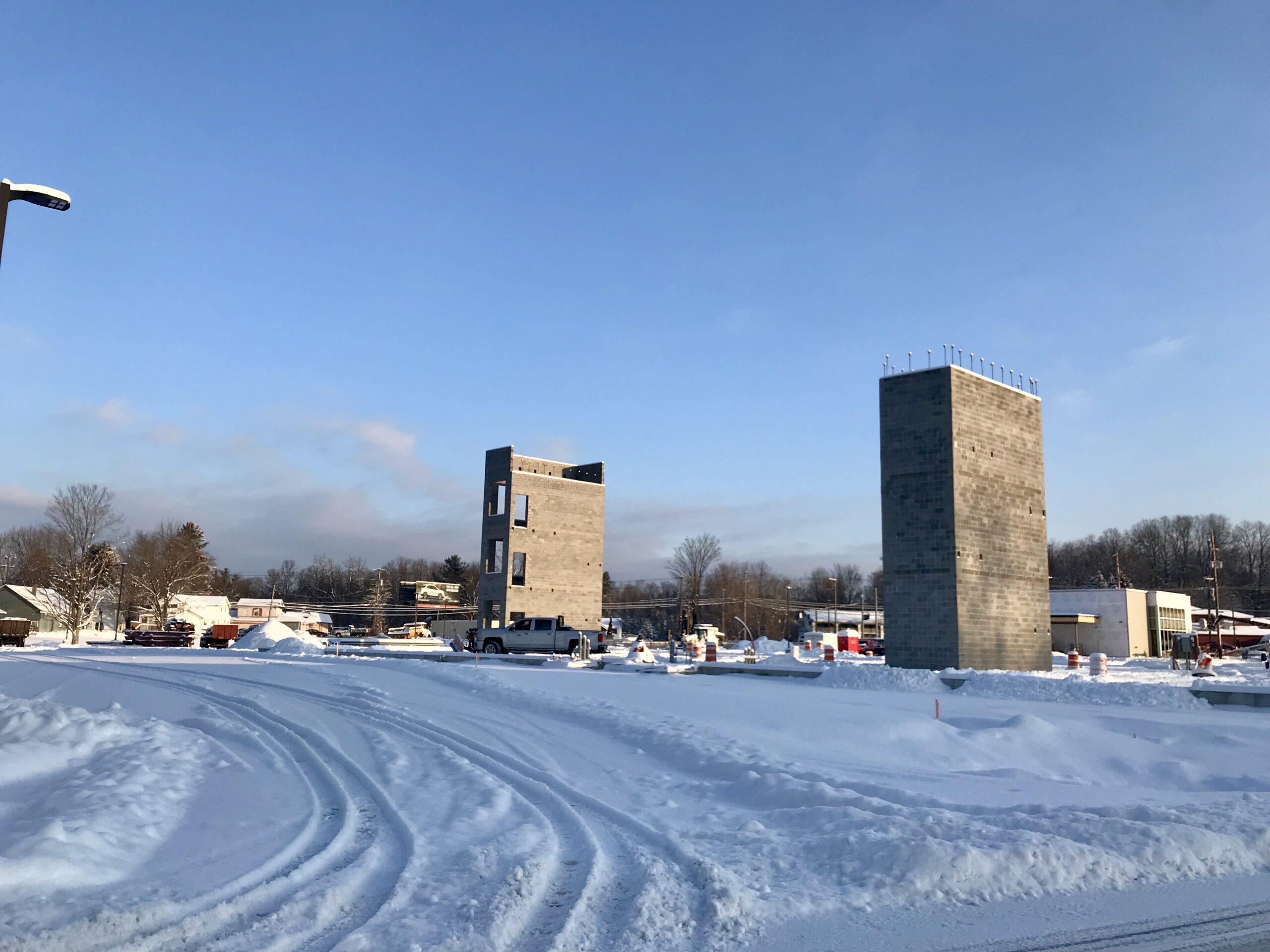 Software company makes room for more team members in 2018.
Kitware, a software research, development and consulting company, disclosed details on the progress of its new headquarters in Clifton Park, New York. The new headquarters will bring team members together in one building that is presently in production at 1712 Route 9. This address is less than two miles from the current headquarters, which splits team members between multiple buildings on Corporate Drive.
"As a company dedicated to innovation, we thrive in settings that encourage creativity and collaboration," said Lisa Avila, the CEO of Kitware. "Over the past year, we gathered feedback on our work environment from over 100 team members in Clifton Park and used it to mold our new floorplan."
The floorplan has team rooms, single and multi-person offices, areas for video conferencing, a rooftop patio, a combined kitchen and auditorium, a dedicated area for computing resources and a large server room. The floorplan also has open work spaces that are similar to those in the company's office in Carrboro, North Carolina.
Kitware coordinated the floorplan with Abele Builders. The two established a working relationship in 2004, when Kitware first came to Corporate Drive. At the time, Kitware had 14 team members in Clifton Park.
"We brought 16 team members and 14 interns to our headquarters last year," Avila said. "Thanks to the new building by Abele, we will not only have more room for our current team, but we will be able to more comfortably hire moving forward."
In conjunction with Abele Builders, Kitware thanks the Town of Clifton Park Industrial Development Agency (IDA). As a qualified tenant of Clifton Park, Kitware is eligible for property tax incentives through the IDA's payment in lieu of taxes (PILOT) program. Kitware has also joined Empire State Development's Excelsior Jobs Program and is eligible for performance-based tax credits.
"There is a lot of growth and development in the area, particularly in the technology sector, and we are delighted to be part of it," said Claudine Hagen, the chief financial officer of Kitware. "We are grateful for the Clifton Park IDA and Empire State Development, whose tax incentives will assist us in expanding our presence in Clifton Park while continuing to execute our mission."
To further execute its mission, Kitware signed a new contract for its network. Based on the contract, network speed will increase.
"We will see network speed go from 150 megabits to one gigabit in the new building, which means much faster and more reliable networking for our team members and customers," said Bill Hoffman, the chief technical officer of Kitware. "We will also have improved disaster recovery options like off-site backups."
Kitware plans to transfer to the new building as early as July 2018. Leading up to the move, the company will post more details on social media. To learn more about Kitware, its team and its career opportunities, please visit https://www.kitware.com.