Kitware Wins Saratoga Bike to Work Challenge – for the 5th time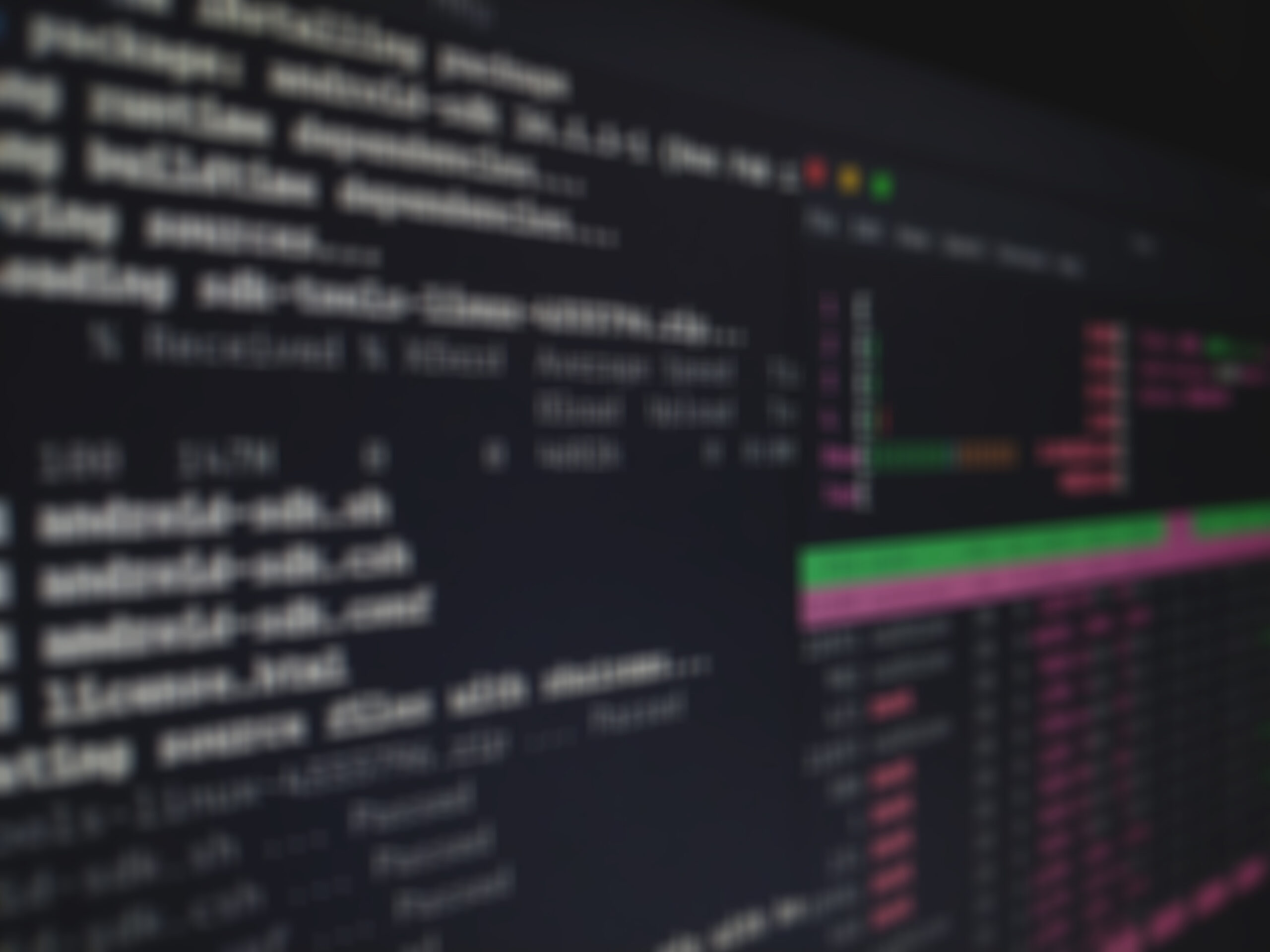 A long-standing tradition, the Kitware Weasels once again geared up for the Saratoga Bike to Work Challenge. Bike to Work Day took place on May 15, 2015, but the challenge allowed for participation throughout the week, extending the oportunity to join the fun. Although last year was rainy, this year was warm and sunny, making it the perfect weather for a bike ride.
Our participation in the challenge began in 2009, and each year since, we have strived to improve our involvement. While we finished in second place in 2009, in 2010, we won our first GearHead trophy for achieving the highest percent participation among organizations with more than 10 employees in Saratoga County. We also took home the trophy in 2011, 2012, and 2014.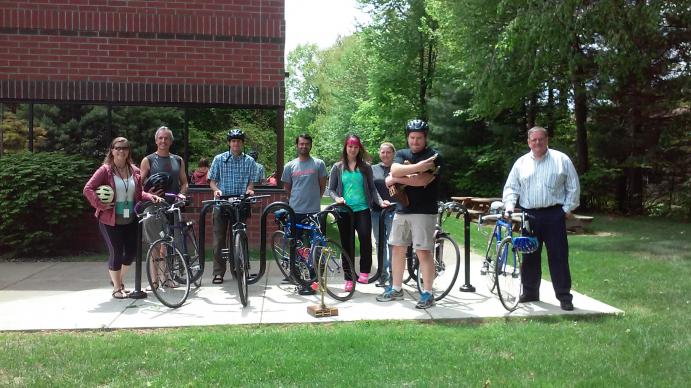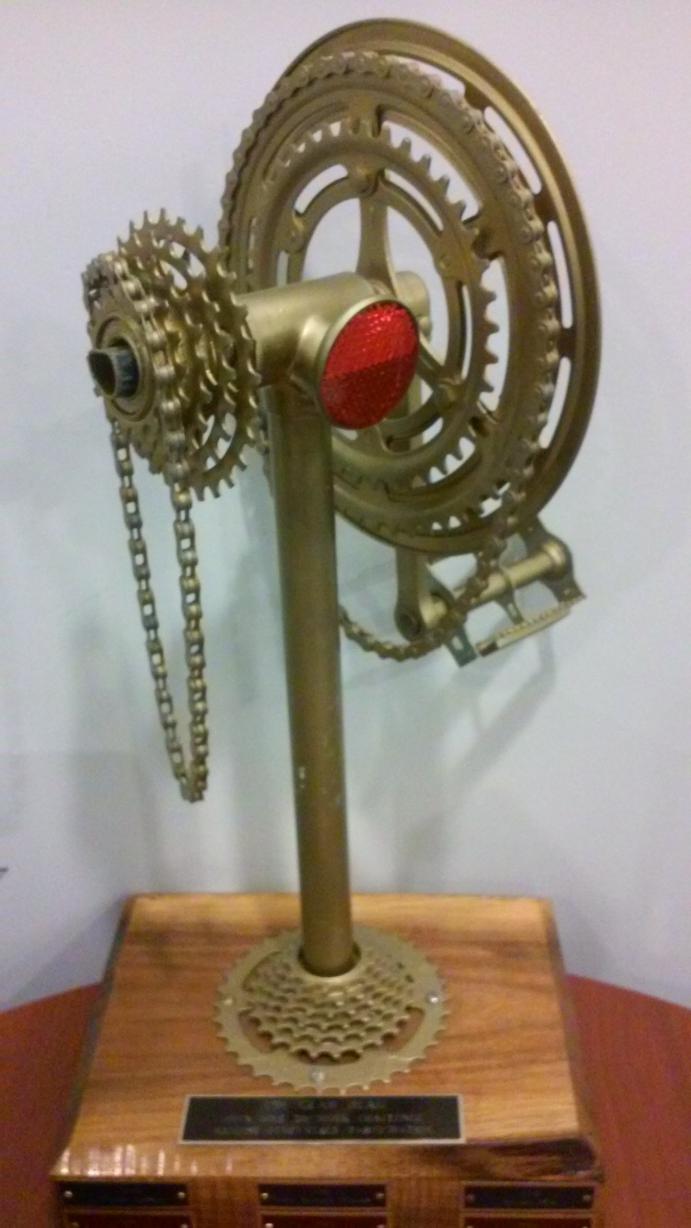 This year, the competition was tight. After our last biker had made it to the parking lot, we gathered for a picture and anxiously waited the news of our final standing. This crowd had gone deadly silent, a Cinderella story outta nowhere. Former second-place finishers and now about to become the Bike to Work Challenge champions…yet again.
After much anticipation, we are happy to report that we have defended our title for a fifth time!
And even though they were not enrolled in a challenge, our Carborro office answered the call to take part in the national day.
We would like to thank the sponsors of the event, Bikeatoga and the CDTC. We look forward to pedaling our way to victory again next year!